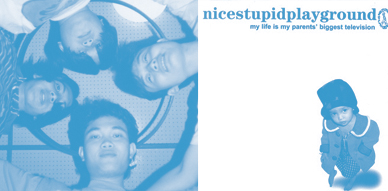 Just one more week before going to Portugal! Yes, next Friday I'm off. Will be returning on the 27, so any orders placed after the 16 will be posted on the 28th. But any orders placed before the 16 will be posted this week. Promise.
There are still many more discoveries and recommendations while we patiently wait for the My Light Shines For You! 7″. Also very soon I'll be announcing the next release on the Cloudberry Cake Kitchen, so keep reading the blog.
Youthcomics: I know about nothing about this Kyoto band. The thing I know is that they are releasing a tape on November 11th on the very very fine label Miles Apart Records from Japan. The limited edition cassette is titled "Shower of 411 sec." and I don't know how many songs it will include. The only certainty is that the song "Youth In Our Backyards", which I'm loving now on SoundCloud will be included. It seems that Japan doesn't stop producing superb guitar pop these days!
Sound and Fury: the Chengdu band who I was raving not so long ago on the blog signed to Boring Productions. With the label, which our friend Jovi runs, the band will be releasing an album titled "Sprout" on November 24th. Now they are promoting it with a video for the song "Honey Knows" which is brilliant! I think this might be one of my favourite Chinese bands ever. And I want to visit Chengdu someday too.
Corrections: I have to thank Rich Farnell for posting this band on his Facebook, that's how I discovered this Queensland, Australia combo. I think what caught my attention was that Rich described their drum machine a bit like The Field Mice. "Idolatry" is the name of the album the band has released digitally on Bandcamp. Will it appear on a physical record? Who knows. The jangle pop here is a bit darker, a bit post punk, so some songs are not exactly what I love, but sometimes like on "Shout" or "Underground City", which might be their poppiest, are pretty good!
Salad Boys: another find by Rich. Yes, I keep an eye on my friend's Facebook pages to find out new music. Salad Boys hail from Christchurch, New Zealand, and what Rich shared was a bit old, a 7″ that was released in November0 2015 titled "Scarce Tracks", which is a collection of 4 songs of non-album recordings. Their latest though is a limited tape titled "Giving Compliments to Strangers" which was originally released by the band to sell during their 2017 tour in Australia. Now it has been released "properly" by Shit Teeth records. The band is formed by Joe Sampson, Ben Odering and Matt Scobie.
I Won't Have To Think About You: Compiled by Bayu and Moopie: that's the name of the Australian pop compilation the Melbourne/Berlin label A Colourful Storm is releasing. And what a compilation this is! The bands on it are fantastic, you get The Cat's Miaow, The Pearly Gatecrashers, Love Positions, The Cannanes and more. Wow wow wow! There are also bands I've never heard before on it like The Particles, Ya Ya Choral or Maestros and Dipsos. This is a must order! And actually you can now, it is a bit pricey for me, 23 euros including postage for the world. So if you want to buy me a Christmas gift…
——————————-
The 37th band on the Cloudberry Cake indiepop world tour hails from Malaysia! More specifically from Kuching, Sarawak, in Borneo.
Kuching, officially the City of Kuching, is the capital and the most populous city in the state of Sarawak in Malaysia. It is also the capital of Kuching Division. The city is situated on the Sarawak River at the southwest tip of the state of Sarawak on the island of Borneo and covers an area of 431 square kilometres with a population about 165,642 in the Kuching North administrative region and 159,490 in the Kuching South administrative region—a total of 325,132 people.[5] Kuching is a major food destination for tourists and the main gateway for travellers visiting Sarawak and Borneo. Kuching Wetlands National Park is located about 30 kilometres from the city and there are many other tourist attractions in and around Kuching such as Bako National Park, Semenggoh Wildlife Centre, Rainforest World Music Festival (RWMF), state assembly building, The Astana, Fort Margherita, Kuching Cat Museum, and Sarawak State Museum. The city has become one of the major industrial and commercial centres in East Malaysia.
Before finding about them my only knowledge on Malaysian guitar pop was that of Ferns who were part of the Cloudberry split 3″ series. They shared one of our 3″s with the British band The Shandy Express back in 2009. Before that they had an album on Fruit Records titled "On Botany" which is very recommendable. But aside from them, I had no clue about any other Malaysian band making melodic and catchy pop.
Now, because of this exercise of finding indiepop from all corners of the world, I was to be introduced to Nice Stupid Playground or Nicestupidplayground as it is sometimes written on the web. I'll start on Discogs which has become the usual first stop for finding about bands. There I see that the band released two records. The first one, "My Life is My Parents' Biggest Television", was released in 2000 on the label Positive Tone from Malaysia. Even though it was on an indie label it was distributed and published by EMI. The record had 10 songs and they were: "Stereo Girl", "Girlfriday", "What If It Rains", "Ballistic", "Adult Life", "Two", "Nineteen", "Discouraged", "Favourite" and "Thank You".
Their 2006 album "A Beautiful Life" was self released. It also had 10 songs, "Beautiful Life", "Miracle", "Happy", "Chasing Butterfly", "Telecommusication", "If All Else Fails", "Stronger Than Before", "Closer", "My Teenage View" and "Because We Are". Clinton Ang, their now manager, was the one that offered to fund this release according to a biography on Last.fm. Not much more information about these two releases on Discogs, but I'm sure I'll find more about them elsewhere. But first I want to check their compilation appearances.
In 1996 they had 4 songs on the compilation "Boys & Girls 1+1=3". They were "Bedroom Window", "She Wants", "And I Don't Admire (The Things That You Do)" and "Bedroom Window (Reprise)". This release was released by Positive Tone on both CD and tape format (catalog PT 3004). These songs don't appear on any of the albums.
"And I Don't Admire (The Things That You Do)" also appears on the 1997 CD and tape compilation "Name of the Game (Malaysia'97 Fifa Coca Cola Cup)" that was released by Positive Tone (PT 3006). This CD celebrated the Fifa World Youth Championship that was held that year in Malaysia were the champions were Argentina.
In 1998 the song "Bedroom Window" was included on the CD compilation "Radio Friendly Songs!" that was released by Pony Canyon (PMCL 0534) in Malaysia. Later in the year 2000 "Stereo Girl" was to appear on two CD comps, "Pheaw! Vol.1" and "They Came From Planet Earth", both released by EMI in Malaysia.
The last compilation appearance on Discogs dates from 2014. On the cassette sampler "Tales of the Insomniac Raksaksa" they contributed the song "Beautiful Life". This tape was released by Teenage Head Records (THRRR01).
I start some searches on Google. I am going to stumble upon an old Tripod website for the band. Do you remember Tripod? Those were the days! On it there are some tidbits about their releases. For example "My Life is My Parent's Biggest Television"'s name comes from their second demo. The album was recorded at Craze Studio and Synchrozsound Studio between June and November 1999. "Stereo Girl" was the first single the band used to promote the record, and "Two" was the second.
They also mention the compilation "Boys & Girls 1+1=3". They say the songs they contributed were actually the first professional recordings the band did since signing to the label Positive Tone. Bedroom Window was the first single from the album and the song itself lifted Nice Stupid Playground's name at the local music scene when it was handpicked by a Hong Kong movie producer to be featured as a soundtrack song in this Holywood movie called "The Chinese Box" starred Jeremy Irons and Gong Li. This Boys & Girls album also won the Best English Album at the AIM Awards in 1997 and the album achieved a double platinum in the same year.
Listed here is also the demo "…Of Course We Didn't" that was released in 1992. This demo was released in 1992 and was actually a sort of split demo with the band Mr. Wilson's Garden, a side-project Charles fronted alongside Mady and Andy from Faded Face. Hmm, would love to hear the songs by this other band. Also we know have some names. Let's keep digging.
The second demo, as I mentioned earlier, was titled "My Life is My Parents Biggest TV". This tape came out in 1994 and was recorded at Sutera Music Studio. The songs included were "Shampoo Your Head", "Drain Dance", "Do Re Mi", "My Life is My Parent's Biggest TV" and "Flu in the Morning".
The last thing that is listed in this page's discography is a third demo titled "Thirtyzeroeight" that was released in 1995. They say this was the most success of their demos, getting rave reviews and getting the band signed to Positive Tone after Paul Moss, one of the label's producers saw their potential. It had five songs, "And I Don't Admire The Thing You Do", "Kurt Goes to Heaven", "She Wants", "Bedroom Windown" and "Swinging Hair".
There is also a news section which seems to have been updated last in 2013. It says the band was currently working on their 3rd album. It mentions that this album would represent the band's first batch of new material since 1997. Wasn't the album of 2000 and 2006 new material? Strange. Before saying that, in 2007 they were playing with the idea of releasing a Best Of compilation. I don't think that happened either.
I also notice that the band lists here a few gigs they played, Rock the World in December of 2004 to an estimated crowd of 20 thousand (!!) and also the Band Fest in 2005. Other piece of interesting news is that for their second album the band recruited a new guitarist, Nappy, who used to be in the band Radish Fan/Blue Wagon.
What was I to find next? Guess what, a Wikipedia entry, in English. Here I get the band members, Charles Rossem on vocals, John Boniface on bass, Abdul Aziz on guitar, Nellfee Alwi on guitar and Danny Jopi on drums. Also Adrian Ed is listed as a guitarist. There is also a small biography: Frontman and lead singer Charles Rossem started Nicestupidplayground in 1992; and modeled the sound after a distant early 1980s British rock sound, citing his initial influences as the Cure, the Smiths and The Stone Roses. After several contributions to compilations, their hit song Bedroom Window landed on the album Boys & Girls 1+1=3 which featured their song as the first and main single; the compilation won several awards. After being let go from Positive Tone Records in 2003, Nicestupidplayground continued to tour minimally, offered meetings with fans upon the album release of A Beautiful Life.
The band won a couple of awards, like best music video on the show Video Muzik for "Bedroom Window", a Double Platinum for "Boys & Girls 1+1=3" and Best English Album by Anugerah Industri Muzik for that same release in 1997.
The curious thing is that I can't find the video for "Bedroom Window" on Youtube. They also made a video for "Stereo Girl". I can't find that one either. There are some live clips and many audio only Youtube videos, but not their promo videos. Why? Maybe EMI doesn't allow them to be online? Or what?
What you will find though is several bands and people covering their songs. It seems they did make a mark in the Malaysian alternative (and perhaps mainstream?) music.
From the live videos, I can think that the band still plays up to this day. Probably not too often. They don't seem to have a Facebook nor other presence on the web as a Bandcamp or a SoundCloud. So it is quite hard to know what they are doing these days. I think their latest gig was at a big festival called Rocktoberfest Borneo last October.
I wonder what happened to that third record they started working on. If there were any other similar Malaysian bands? I see the name of the new BorneoPop in some articles, there must have been more bands for there to be a scene, right? I would also love to hear the songs from their earlier tapes. I've found some on Youtube but not all. Also would be nice to hear Charles other band I mentioned. There are many questions unanswered, the internet don't have much written about them but it has been quite a discovery for me to hear these songs coming all the way from Malaysia!
::::::::::::::::::::::::::::::::::::::::::::::::::::::::::::::::::::::::::::::::::::::::::::::