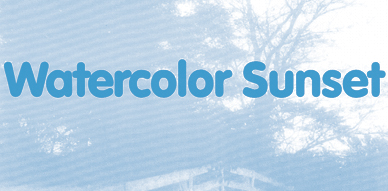 It's being quite a long time. Two months? Something like that. Hope I was missed. I did post some interviews during the past weeks. Happily some bands remembered to send me their answers. Still there are plenty that haven't. But that's ok. Now I'm finally settled in New York. All my stuff is here. Last Monday the moving truck finally arrived and none of my records seem broken. That's an achievement, isn't it? I did pack them well mind you, I feel five years sending records overseas have taught me a thing or two. I'm the master of bubble wrap.
My computers are back too. And all the Cloudberry stock. There were plenty of orders that were delayed for this reason. All of them have been shipped or will be shipped this Monday. I appreciate the patience of everyone. From now on things will run smoothly as they used to be. I've finished unpacking everything. I do need new shelves, new racks, new furniture. But the "factory" is up and running again. I've supplied it with different size mailers, padding cartons, custom forms, etc. Blank CDs, paper, ink, you name it.
Cloudberry is excited as ever! There are many releases coming up. You sure know about the Cassolette and Nixon 7″s. Sure they were delayed due to me moving. It sucks a bit, I wished they were ready by now. That was the plan though, to have Cassolette ready by February. But logistics impeded me so. For once, I didn't have an address until early January. So where would the pressing plant send the records?! Anyhow, bands have been understanding, I hope you two. So what's going to happen is this: Cassolette 7″ is going to the pressing plant this Monday. Hopefully by late March it will be ready. Sounds good?
The Nixon 7″: It's been mixed at the moment by Patrik Lindgren, and soon we'll have some news. But it's happening. And after that release there are a couple 7″s lined up. Can't spill the beans yet! But do keep an eye on the Cloudberry page. Or the Facebook page? Both if you want to play it safe.
This weekend I've set myself to finish the first draft of the second Cloudberry Cake release, The Deddingtons. It already sounds great. Now it's just a matter to make it look great. And it will be. Hopefully this fabulous album can go to the pressing plant by the end of February. I'll keep you updated. And what about the Feverfew release?! There are just some pins lefts and the record is selling away FAST. So get your copy as soon as possible. I hate answering emails saying a record is "sold out". Wish I could press infinite copies sometimes. But sometimes, you end up with a whole lot of stock sitting there too. And to move that from city to city, or wait, state to state, believe me, records are damn heavy. It is expensive to move a record collection.
But the weekend doesn't end up there. There's more to do. Much more. The past weekends I had been very busy, had my mum in town and it meant hopscotching all the way to the Statue of Liberty, Central Park, the Met and other landmarks in the Big Apple. One by one, from dawn to dusk. Actually, much later than dusk. This weekend I'm working in the new Cloudberry Classic. It's a Japanese band for a change. It's the fabulous Time Capsules! I interviewed them not so long ago, and you can check there my favorite song of theirs, a beautiful mix of Jim Jiminee, Pale Fountains and Jazz Butcher.
And then I'm bringing back to live the split 3″CD series with Tiny Fireflies and My Lily of the Valley from Japan!
Around the corner we have Madrid Popfest too. We are heading there. Very excited! And I'll get to DJ one of the nights. It's very exciting. I should start preparing the arsenal of indiepop hits!
Probably I'm forgetting more Cloudberry news and treats, but I'll come back next week as I used to and keep you updating. Perhaps I can tell you about some of the gigs I've attended here so far? or the record store findings? or go back to memory lane? feels good to be back to this quaint blog!
Sunset or sundown is the daily disappearance of the Sun below the horizon in the west as a result of Earth's rotation. The time of sunset is defined in astronomy as the moment when the trailing edge of the Sun's disk disappears below the horizon in the west. The ray path of light from the setting Sun is highly distorted near the horizon because of atmospheric refraction, making the sunset appear to occur when the Sun's disk is already about one diameter below the horizon. Sunset is distinct from dusk, which is the moment at which darkness falls, which occurs when the Sun is approximately eighteen degrees below the horizon. The period between sunset and dusk is called twilight. Locations north of the Arctic Circle and south of the Antarctic Circle experience no sunset or sunrise at least one day of the year, when the polar day or the polar night persist continuously for 24 hours. Sunset creates unique atmospheric conditions such as the often intense orange and red colors of the Sun and the surrounding sky.
One of the things that one could say I will miss from Florida are sunsets. I don't. I don't miss the heat. And I don't mind the cold weather. It hasn't been that cold anyways. But sunsets, I don't know, I was never impressed by them. I remember back in Lima, lovers at 6pm bathed on golden glow., holding hands at the seafront, on top of the cliffs that face the Pacific ocean. The ice cream bicycle carts doing their last rounds before everything went dark. Kisses and fondling at the seafront. Sunsets. The sun hiding slowly in the murky and fish-abundant waters of Lima. Orange, bright orange, as orange cake mix.
I picked up today from my record boxes this 7″ by Watercolor Sunset. It was the first time I paid attention to it. I only got it some days ago as it was one of the few I was missing from the Sunday Records catalog.
Watercolor, also aquarelle from French, is a painting method. A watercolor is the medium or the resulting artwork in which the paints are made of pigments suspended in a water-soluble vehicle. The traditional and most common support for watercolor paintings is paper; other supports include papyrus, bark papers, plastics, vellum or leather, fabric, wood, and canvas. Watercolors are usually transparent, and appear luminous because the pigments are laid down in a relatively pure form with few fillers obscuring the pigment colors. Watercolor can also be made opaque by adding Chinese white. In East Asia, watercolor painting with inks is referred to as brush painting or scroll painting. In Chinese, Korean, and Japanese painting it has been the dominant medium, often in monochrome black or browns. India, Ethiopia and other countries also have long traditions. Fingerpainting with watercolor paints originated in China.
I was terrible with watercolors. In high school and in college, I had such a hard time with them. I was never good with brushes and paint. I did enjoy the watercolor Caran D'ache pencils I had. That big tin box with hundreds of them. I didn't mix them with water though. I would have made a mess, I know it. I stuck to painting as if they were pencils, I never took the advantage of their watercolor skills. It was dangerous, I could have stained my clothes, or someone else's clothes. These days I stick to Photoshop. How convenient, how safe. Anyhow, I wouldn't have been able to top Monet's "Sunset at the Cliff in Etretat".
So, did Jim Rao and Joe Maddalena had any painting skills? They did for music for sure. And perhaps they did long for sunsets in Connecticut. Days must be bleak there. It was 1994 when they joined forces to release their one and only 7″ under this name. It was on the fab Sunday Records, catalog number 033. Two songs, one on each side. Side A is "International Pop Star" and Side B is "The Mirror Tells a Joke". Both pretty similar I'd say. Jangly and sad. Perfect for the winter, not for summer sunsets.
But Jim and Joe were pretty well known back in the mid-nineties and I'm sure many remember them fondly. Jim was of course Orange Cake Mix, a staple of American indiepop. Joe was in Monsterland and Names for Pebbles (their Motorway 7″ is a true favorite of mine!). I wonder how they met, how did they know each other. Whereas Monsterland would play many gigs, I doubt Orange Cake Mix played many. I wasn't around at that time here in the North East, but something tells me it was like that. Or maybe Watercolor Sunset was before Orange Cake Mix and Monsterland? Where's that indiepop indiepop family tree?
They had a third song, on the "The Amazing Phantom Third Channel" compilation 7″ released on Cher Doll (catalog 004), called "Hollywood Decay". Never heard it. Would love to get my hands on that record. Doesn't seem easy to track. Well, I haven't tried yet. I will. But as Neutral Milk Hotel is in that record I feel it will be a wasted endeavor.  I need to clear my eBay saved searches to start. We'll see.
In 2000 Sunday Records released a CD compilation called "Rolling Meadows Songs About Our Past Vol 2″ (which I don't have; though I do happen to have two copies of Vol 1, go figure) and on that CD the A side of the 7", "International Pop Star" was included. So enjoy this little and nice song, their B side, "The Mirror Tells a Joke".
Where are Jim and Joe these days? Still making music? Did they record more songs under Watercolor Paintings? Did they play gigs? I feel akin to the Northeast area of the US since I moved. I'm very curious of what was happening around back in the day. For further reading I found this small piece on Connecticut's bedroom pop scene.
Be back next week.
::::::::::::::::::::::::::::::::::::::::::::::::::::::::::::::::::::::::::::::::::::::::::::::