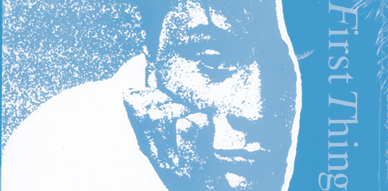 A bit bummed now. So I learned that Pale Spectres will be delayed until early May. I don't know exactly why, but as it is something on the factory's end, I'm assuming it has to do with the stupid Record Store Day. Probably they are swamped. I'm very sorry about it. The record went to press late January and normally it takes around 2 months or so. As soon as it is available I'll let everyone know.
A new video by Lost Tapes premiered today. Not from our old single, but from their latest album, the one I haven't yet managed to get. You know, it is not very easy to get Mushroom Pillow releases this side of the world, or outside of Spain to be honest. But to make it a little bit better, here you can listen and watch "Mexican Flag", just another beautiful song by the duo.
A new band I discovered last week, thanks again to Richard Suncharms, was the English band Heavy Heart. He had posted the video for the song "Firefly" saying they sounded a bit like The Darling Buds. I had to play it. It does have that feeling! And again I start getting a bit angry, why the hell such a nice sounding band doesn't play Indietracks? What are these people doing? Destroying the legacy of the most perfect festival ever booking bands like Crywank, Me Rex or Milk Crime. Anyways. This superb slice of pop, "Firefly", is taken from the 12 track album "Keepsake" which is out now. I have to get it. I also wonder if they had played New York before. I saw a video for the song "Time Will Stand Still" which seems to be recorded late in 2015 in Coney Island. I would be very sad if I had already missed them here!
Back to the 1,2,3 Alright! blog to check the few bands I still needed to explore. It takes time doing this, discovering bands. I kind of get transported back to the old days, around 2007, when I would discover great sounding bands day after day on Myspace. I think these days it is a bit more difficult, but it can still be done. You just need to dig deeper.
Girl, Girl: Bree, Becky, Jorgen and Will are bringing back the 90s indiepop! I'm loving their songs. It feels like I'm back to the golden days of Northwest p!o!p!, Tiger Trap, Cub, All Girl Summer Fun Band. The band hails from Seattle and have, as far as I know, a digital EP with four songs, "Generic Girl, Your Heroine", "Public Librarian", "Kim's Theme" and "She Sleeps She Dreams, She's Mine". A superb debut that I hope I see on a physical record sometime soon!
Black Springs: hailing from Sydney, Australia, this guitar pop band have a new LP out titled "When We Were Great". On their Bandcamp one can stream the 10 songs from this self-proclaimed Sydney's no. 1 fuzzy jangle good time band. The album is enjoyable, there are some rockier songs that I'm not crazy about, but there are the poppier moments like on "Slinky Day" or "Boys in Blue" where I feel they can be pretty good!  The band has been around since at least 2013 when they released the CD EP "Sunrise".
Slow Decades: this Newcastle band has just released their second album, "Hinterlands". Their first, "The Frost & the Concrete", dates from 2014. Another indiepop band in the UK not invited to Indietracks. Keep counting. The album kicks off with "Sleep it Off" and I think of the likes of Butcher Boy or The Understudies. This is good stuff. Let's listen to the second song, "Savages", which is the one Brucey recommended on his podcast. Much more upbeat. Sounds good. And elegant. I'm liking the sound of this band, would like to give them a proper listen. The band is formed by Ben Lowes-Smith, Paul Gardner, Gary Cameron, John Egdell and James Grey. The album was released on March 20th.
The King in Mirrors: I haven't heard a Swindon band since The Swindonians from back back in the day. And as good as they were, The King in Mirrors are no disappointment. The song "Foolish Things" sounds fantastic. Who are they? It seems they have been releasing songs for years now, the oldest one dating from 2012. The band is formed by Rich May on vocals and guitars, Colin May on synth and Jase Bush on bass. I'm so impressed that I decide to check their previous release, "Talk About Today" which is a 5-song EP. Sounds jangly to me. It is approved. And again, I cannot understand why bands like this one are not being championed by the UK scene instead of silly and talentless folkie ditties.
————————————————–
Not much to say this week about the obscure band I'm trying to find more information on. As you know I've been going through my LPs checking out anything worthy of being recommended. Last week I went through the compilation "First Things First" and introduced you to The Donnelly Brothers. On the B side of that same compilation you'll find Red Circus performing the song "Fabulous Love" and it is the only other song on it that deserves your attention.
Last week I said I couldn't find the compilation on Discogs. For some reason I did find it today. So it seems officially the compilation is titled "First Things First… It's a Strange Kettle of Fish". As I wrote a week ago, it was released by One by One Records (catalog FIRST 1) in 1987. According to Discogs this same label released a 7″ by a band called the Keep in 1985. I think that is correct as The Keep also appears on the compilation.
Red Circus is almost at the end of the B side. It is the 5th song from 6 total. A Discogs user, "joseluiserans", comments that the song "Heart of Shame" by Sontiche is indiepop at its best. I don't think so. I think the two songs that make this compilation worth are the ones by The Donnelly Brothers and Red Circus.
We learned that this record was released in Belfast. That most, if not all, bands are Irish. I would assume then that Red Circus was too.
I can't find any information at all about this band. Maybe the great The Fanning Sessions Archive blog could help me out this time even though I really doubt they recorded a Fanning Session.
The only song I know by them is a pop gem of chiming guitars, upbeat vocals, and for some reason the melody reminds me a bit of The Bats from New Zealand. It is very good! It would be fantastic if we could find anything else from them, hopefully more songs! Do any of you remember them?
::::::::::::::::::::::::::::::::::::::::::::::::::::::::::::::::::::::::::::::::::::::::::::::
Listen
Red Circus – Fabulous Love