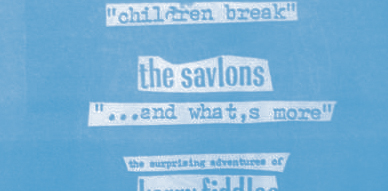 Today we make it to our seventh birthday at the blog. It was also on a October 6th of 2008 that we published our first post here on the blog! VERY EXCITING!! How many more years will I keep doing this?!
Not many news this week in indiepop it seems. Looks like once a month we get a lot of exciting news of releases, events, gigs, etc. and then the rest of the month gets very quiet. Not entirely quiet though, I mean, have you checked the song "Taken" by Tiny Fireflies that is now on Soundcloud? It's gorgeous. It's a preview of their forthcoming album. I've been looking forward to it for a very long time.
Then Los Bonsáis have a new video too, for the song "Vacaciones Permanentes". I love when I see images of the UK on these videos. I miss it. Again, even if I sound repetitive, it's so odd that this year I didn't visit that country. Instead I'm off on vacations to Italy next week. Just for 11 days, not permanent vacations as the song says.
Desperate Journalist, another favourite band of mine, have a new video as well for the song "Perfect Health". It's a much simpler video than their previous ones, but it works really well. The song is a beauty too. Like all their songs. Still missing their first CDR and that really pains me. Another band with a new video is Chorusgirl. They have a fantastic promo video for "Oh, To Be A Defector". They are releasing their album on Fortuna Pop soon. Good eye (and ear) on this one Sean Price.
Last but not least there's Love Signs from Australia, who I'd love to see release something (don't do what other Aussie bands are doing!! just putting out digital releases out!!). They have a video for "Not Used to Losing" which is very nice song. Really like the vocals on it.
Perhaps you know even more stuff that is coming out?
I'll keep it short then this week. As I said, there's not a whole lot to cover, or even anything to discuss really. There's a lot of work to do though. There's interviews to be written, there's new bands to discover, and so on. On top of it all there's the label and we will have Don't Cry Shopgirl in a couple of months ready for you as it's been pressed at the moment. It's just a matter of waiting now for me.
And start my last Cloudberry fanzine too. Can't forget that.
——————————————————————
Savlon is an antiseptic brand that was introduced containing the two agents, cetrimide, an antimicrobial detergent, and chlorhexidine gluconate.
I actually bought Savlon the last time I was in the UK. We don't have that in the U.S.
Going to stores abroad is always exciting, the different brands, the different packaging, even the different prices, make me curious. In that sense going to a Boots in London, though not fun, is interesting to me. In general I'm not into shopping at stores. I think the only stores I like are record stores because you don't go looking for something specific, and you can end up finding something very special. I guess this can apply to clothing stores and book stores and so on for other people, but for me, that sort of dynamic only happens at a record store. So no, I didn't have fun finding Savlon in Boots. Even the aisles are arranged differently than in a CVS or a Walgreens.
But that's how it is. I actually like them a bit better there the stores. I feel you see less of that ugly carpeted floors that the US stores love having. You don't see much of that in the UK. It's more like proper tiled floor. I think that's better. But no, I'm not here to talk about the difference of stores in different countries. That's not the point of the blog at all. I think it has to do with indiepop music, with guitar pop. And today I wanted to recover a cool band from Leeds, The Savlons.
Where to start? Let's say 1988. There's this flexi on the Panic Recordings label (FLX701-1) that had three bands from Leeds. All very short songs. One of the bands went to become pretty well known. You guessed right?
The Panic Flexi included The Pale Saints with the song "Children Break", The Savlons with "…And What's More", and The Surprising Adventures of Kerry Fiddles with "Shiver Me Timbers".
Discogs lists some notes about this release:
P/s = plain die-cut cardboard sleeve, with stickers (9.5cm x 9.5cm) covering the holes.
Several different postcard-inserts exist. Copies might just have one postcard or possibly up to five.
Some copies (possibly approx half of the 1000 apparently pressed) were given away with 'Shoot The Tulips' fanzine; remaining copies were distributed to, and sold by, the bands themselves.
To be honest I've just bought this flexi through that store, from a Russian seller, so I'm a bit nervous to see if it will arrive or not. Never bought a record from a Russian seller, I've heard some horror stories before, but this one at least had very good feedback.
Most people in the 80s got this flexi when they bought the Shoot The Tulips fanzine. The first issue. I don't own an original copy of it, but many years back Pete from The Rosehips, Horowitz, and more, made photocopies for me. Loved reading it. I actually found a web page about this fanzine and in there I could find some important information about the zine and the flexi:
Shoot The Tulips was born the day my sister said those words in her sleep. I already had a Darling Buds interview done, which was to be for WILTBS2, except it never happened. So I started off on my own. Approached by some people in Leeds to invest some money into a flexi they were putting together, the first flexi I was involved with featured Pale Saints (Children Break), The Savlons (..And What's More) and The Amazing Adventures of Kerry Fiddles (Shiver Me Timbers).
The flexi also came with four different postcards, featuring each band, plus a Panic Recordings one. I got 500 of the flexis, the bands got the other 500. Total sold of this issue 500. Pale Saints released a second demo and ended up choosing between 4ad and One Little Indian who was gonna pay their wages for the next few years… Jason from The Savlons ended up in Liverpool band The Stairs for a short time, Graham from The Savlons now plays in a band called Geese. Kerry Fiddles was Jane Fox from the Marine Girls and the rest of The Savlons have been spotted in pubs around the country…
Bands featured – The Darling Buds, Bob, The Sainsburys, The Orchids, The Corn Dollies, Jesse Garon and the Desperadoes, Mega City 4, cartoons (Johnny Twaddle Lives in Bristol)
http://sweetfoolthemouth.co.uk/shootthetulips/index.html
Pale Saints were Ian Masters, Graeme Naysmith and Chris Cooper. They formed in Leeds, after Graeme and Chris spotted an ad Ian placed in April 1987. They spent their first year playing gigs around the Leeds area, until eventually a deal was made, with another local band, The Savlons, as well as a friend of the band (Jane Fox, from The Marine Girls), to put out a flexidisc, in the summer of 1988. Funding was made available, 1000 flexis were made and sleeves were glued together, half available with a York based fanzine and the remainder shared by The Savlons and the Pale Saints. The flexi featured four different postcards, featuring one of each band, and one for the label, Panic Recordings.
The track 'Children Break' came from their first demo tape, released in 1988, called 'Some New Songs By' – the songs featured were 'Wasting My Time', 'Children Break', 'The Way The World Is' and 'Sea Of Sound'. 'Wasting My Time' made it onto a Bi-Joopiter compilation tape, called 'What Feet', and a compilation with another fanzine, called 'Are You Ready'. The band started to get gigs around the country, some in Stoke On Trent, another in Lancaster…
Still, we don't get a proper story of The Savlons. Who were they really? We know there was a Graham and a Jason in the band. But who were the rest in it? We know they went to be in bands The Stairs and Geese, but I couldn't find anything about them online either. Such mystery!
On the Pale Saings gigography page I could find some concerts that The Savlons played with them:
– 1.8.1988 Georgian Club, Lancaster:   supporting BOB, also supporting were The Savlons
– 25.8.1988 Leadbelly's, Stoke-on-Trent: supported by The Savlons
– 23.9.1988 Haddon Hall, Leeds: supporting Esmeralda's Kite, also supporting were The Savlons
Then my only other find happens on Youtube. There's a song by The Simon Guild Guitar Experience, which has Stewart Anderson from Boyracer in it (check the amazing Welcome To The Wetherbeat Scene 1988-1991 CD). They were from Leeds as well and they had recorded a song called "Jason Savlon Used My Amp".
That's all really. Couldn't find more. I love this song by The Savlons even though it's so short! I wish to listen to more from them. I wonder if they actually released anything else on any other compilations. Or if perhaps they recorded any demo tapes. Their boy/girl vocals, a bit kind of The Vaselines, are a treat. Top stuff!
::::::::::::::::::::::::::::::::::::::::::::::::::::::::::::::::::::::::::::::::::::::::::::::