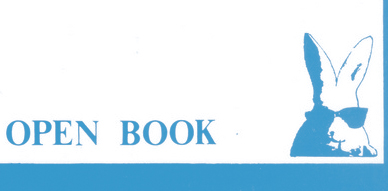 And suddenly it's spring in New York and with that every single pharmacy starts running out of Claritin and other anti-allergic medicine. I have itchy eyes all day. It's painful. On top of that it's getting warmer and will have to install the A/C unit on the window this weekend. And it rains. If it doesn't rain it drizzles. But soon enough it will be NYC Popfest with it's blue skies and beautiful indiepopkids. But here's a bunch of tidbits of what to expect in the next couple of weeks.
Three weekends away for that. Around the corner. For me, and possibly for many, it even starts a day before, on Wednesday as Pale Lights are having a release show for their new LP at Friends & Lovers in Brooklyn.
I was told that on Popfest Sunday labels and bands will be able to sell a lot of records as there will be some sort of small fair at Littlefield. I will definitely bring some Cloudberry Records to sell then as well as some of my "doubles" of my collection. I think this is a great initiative by Maz. Let's see how this idea works out in it's first year.
Aside from allergies this week I've discovered that there are a bunch of new exciting bands out there that I've been missing out by leaving under a rock. For example yesterday I was introduced to Trick Mammoth from New Zealand, and wow, I couldn't believe that I've been missing out. It seems the days I had a finger on the pulse are over. I need of my friends to show me their latest finds! So I count with you all.
I had a nice dinner yesterday with Mr. Shelflife. I got the latest releases, Flying Colours 12″, Close Lobsters 7″ and Luxembourg Signal 7″. So far I've only listened the latter and it's fantastic. You all better get it! Hopefully too in two weeks time, for Popfest, the Gingerlys 7″ will be out. I've been meaning to catch them live for like forever, but for a reason or another I couldn't. This time I won't miss them.
Also I received a nice message from The Popguns saying that they will play different sets at NYC Popfest and Indietracks. That's indeed a fantastic piece of news to me, making both their gigs special!
Those who are staying in New York after Popfest you should catch Gold-Bears on June 3rd at Shea Stadium. They have a new LP out and even though I haven't had the chance to listen to it, I'm pretty sure it's ace.
Then the one gig I will be missing this year that I feel sad to miss is that reunion of Los Fresones Rebeldes in Madrid. This will happen in June as part of their old label celebrations. So jealous of EVERYONE who'll attend!
I have some travels lined up too. Next weekend I'll be heading to San Antonio, Texas, for the Memorial Weekend. Nothing too exciting there of course, but will be there for a couple of days for some proper brisket and BBQ.
Oh right, and I need to finish the fanzine. I think that's what everyone cares right now. So I'll get into that. Next week blog post though will be about a band that I hold dear but I didn't mention on my Popfest roundup. And in the meantime know that there are many interviews lined up as well.
But now onto the obscure band of the week, I know you've been waiting for it as we missed it last week!
————————————————————
"The sun shines for you on pension day"!!
There's an Open Book band on Last.fm with releases from the noughties. I doubt that the band listed there has anything to do with the Open Book from the 80s. Sure I can't proof this, and as a good detective I should leave the idea open. But let's move to other things that we can be sure of.
The one and only 7″, including the A side "Pension Day" and the B side "I'm Incomplete" is not listed on Discogs. Don't know how hard it is then to track a copy. On 45Cat and Rateyourmusic it is listed. Which of the two songs is my favourite? How hard to choose! In this record both songs are terrific. Proper indiepop, proper C86 sound! Definitely worth tracking this record that reminds me a bit of the Black Cillas or the Bicycle Thieves.
I can't help for having a soft spot for the B side though, maybe making it my favourite of the two. I love how it starts with this sort of post punk sound, and opens with the lines "Friday night I'm drunk again and midnight blows me in". Classic!
Ah! Pension day. I like being paid too haha. The cover art has a small bunny wearing sunglasses on the bottom right corner. Looks like a logo. I reckon it would be popular printed on stickers. Maybe it was. Would work nicely on badges/pins too.
The black and white sleeve record was released by Hag Records. Catalog HAG 002. I know the Levellers released on this same label at some point. This label was based in Brighton. Would it be safe to assume the band came from Brighton as well? Lovely town by the way, just remembering the day I spent there many years ago, visiting the beach, the Royal Pavilion, and having South Indian food. And of course enjoying a couple of pints on it's famous pier.
The only other piece of information about the band was that the record was produced and mixed by John Bell. And that the band members are listed:
Ian Creese – Vocals
Nick York – Bass
John Lancaster – Guitar
Martin Southon – Guitar
Vince Bowshal – Drums
And that's all I could find. I believe no other records were released by the band. Not sure what happened to the guys afterwards, maybe they continued making music under another name. But maybe any of you that lived in the area could remember them? Maybe you attended a gig or two. Please help this poor Sherlock Holmes in tracking down the fantastic Open Book!
::::::::::::::::::::::::::::::::::::::::::::::::::::::::::::::::::::::::::::::::::::::::::::::
Listen
Open Book – Pension Day