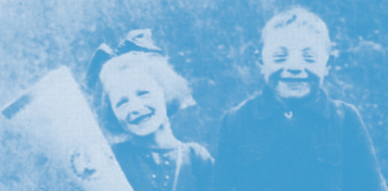 Happy happy 2018!! Now this post is being written in 2018. Believe me. All these music discoveries, even if they were released in previous years, have been found by me this year. So that counts right? This year too will mark the 10th anniversary of the blog. Isn't that something? How should we celebrate? Is there a cool ingenious, creative, way that you may think of? I think it needs a good brainstorming.
Well, well, so let's start. Let's see what I can find!
Glass Arcades: will this be the last time I recommend the band? It depends on how prolific the one-man band from Cardiff is really. These 3 last songs under the title of "Cwtch" are to be part 6 out of 6 in a series of monthly releases. So maybe this will be the last time Anton Salmine's music is featured on the blog? I hope not. I really enjoy his tunes, and in the case of "Post-Everything", "Death/Intermission" and "On Happiness" I can say there is no exception. Dreamy as always.
Magic Bullets: the San Francisco band has made available a tape titled "Young Man's Fancy Cassette" which is actually an unreleased album that was recorded between 2007 and 2009 just before their second album came out. The album has 11 songs (including a cover of The Lines' classic "Nerve Pylon"). A very fine release, sadly only on tape, by people that went to form bands that I'm not really fan of at all! How funny. It is true here that I like their "early work" much much more. I hope it gets a CD release at least.
Breeze: their "Record" came out on December 29th on Hand Drawn Dracula Records from Toronto. Breeze are also form Toronto and are formed by Josh Korody on vocals, guitars, Kyle Connolly on guitar, bass and vocals and Shawn Dell on drums and keyboards. It seems the record is only available digitally, but if you like some upbeat jangly tunes, here are 11 very fine tracks!
Candy Opera: some unexpected news from Firestation Records. The unknown band Candy Opera will be releasing an album titled "45 Revolutions Per Minute" on February 23rd. It will come out on vinyl (16 songs) and CD (18 songs). All of these songs were recorded between early 1983 and 1993 in various studios in Liverpool. Who were they? How did they end up on Firestation after all these years? Did they release anything back in the day? Many questions arise, but the truth is that I'm really enjoying the two songs available to stream on the label's SoundCloud. Check "Diane" and "What a Way to Travel".
Lucie, Too: this fab Japanese girl band has a new video out for the song "Lucky" and it is brilliant! Now, how do I get their music? On the Youtube video it says the band is on ThisTime Records but I went to the website and couldn't find the record. Maybe I should look somewhere else! Or maybe, there is no record and this song is only available digitally? That might be the case. The band hails from Utsunomiya and is formed by Kanako Sekizawa, Naho Shibahara and Chisato Kokubo. Hope to hear more from these girls!
———————————————————-
Just before 2017 was over I bought the only 7″ that the Swedish band Dynamo Propeller released. I had seen their name on Twee.net and was curious about them as they were around in the late 80s, a time where Swedish indiepop wasn't really a thing.
Luckily I was able to listen on Youtube to the two songs that are included in the record, "Meeting" on the A side and "Wintertime" on the flipside. They were proper guitar pop tunes, with boy/girl vocals, and this made my curiosity even bigger. Who were they? From where in Sweden did they come from? What happened to them? Weren't there more releases really? I had no clue. The enigmatic cover, with the black and white photography of two strange looking kids, only added to the mystery.
I found a copy of the record for a very fair price on Discogs. I believe it is not complicated to do so. The record came out in 1989 on the Hot Stuff label (COOL 5). I have a few records by this label which was not only a label but an important mailorder and distributor in Sweden. They were based in the city of Älmhult which I still haven't visited. I read that this small city is quite important in Sweden as the first ever IKEA was built, thus you can check out IKEA museum there. Also Carl Linneaus was born in an area called Råshult which is part of Ämhult municipality.
On the back cover there is not much information about the band. Both music and lyrics are credited to Dynamo Propeller. Where would I find more information about the band? It was on Youtube that I was going to find some more details about the band. Yes, while I played "Meeting" one more time I noticed that on the "related videos" tab some Dynamo Propeller songs were appearing. They were unknown to me. Were they by the same band? They were on a different account. But maybe. I had to have a look.
The first song I heard there was the song "So Fine". It is a guitar pop song. That is true. It is not as good as the ones on the record, but I think I'm on the right track. There are credits for the musicians and they have Swedish last names. That is definitely a good thing, I might be on the right track. I also notice that this song comes from a 1989 demo tape. The dates match. This must be the same Dynamo Propeller. In that case then, G. Hausenkamp sang and played bass, T. Gudmundsson played guitar, M. Sköld the drums, M. Persson sound FX and P.O. Valastig (Nilsson) bass.
There is also "Rotten Bird", "Overkill", "A Room in Vain" (where Gudmundssen plays cello), "A Life in Anguish", "Like Passions Remember" and "Spit on the Floor", all from the aforementioned 1989 demo tape.
Also that same account has a song by a band called Gargoyle. This song called "Freeze Dried" dates from the 1990s and here we get some more details about Dynamo Propeller. First of all we see that Gargoyle was based in Malmö. Does this mean Dynamo Propeller was based there too? Probably. The other important information we get is that a many of the members of Dynamo Propeller were in Gargoyle. We also learn their first names. Mathias Sköld, Torbjörn Gudmundsson, Göran Hausenkamp and P.O. Nilsson (Valastig) played in this band too. Only M. Persson is missing from the Dynamo Propellers.
But I could find Magnus Leif Persson on Soundcloud thanks that he had uploaded to SoundCloud the song "Like Passions Remember". Fantastic! Here I was to learn that this is a 4channel version of the song that was recorded at the basement of the Studio XX artist-collective in Malmö in 1988. Ok, that confirms it. They were from Malmö.
On the SoundCloud I notice that Magnus is now based in Stockholm. Maybe after Dynamo Propeller he moved there and that's why he wasn't in Gargoyle? He has two other songs there by the bands Pölsa and DIMWITS. I suppose these were his own bands too.
One last find on the web about the band comes from the Swedish Music Collecting website Musikon. There are a few details about the band. For example that the two songs on the 7″ were recorded and mixed at Ljudstudio Holken in Älmhult. There is also a quote from Per, who ran Hot Stuff, saying that Dynamo Propeller were students at the time of the recordings. That he can't remember them much, that they only had a brief contact with him, just for the 7″. That there were four guys and one girl. That he hadn't heard from them since.
I keep looking for more information. I see that there is a Swedish artist named Göran Hausenkamp. There are many of his paintings available for auction. Is it the same Göran as in the band? Maybe. I could find a small bio were it mentions he was born in 1962 and lived in Lund between 1986 and 1987 and then in Malmö. Things match.
What about the other members? I don't have it as clear, maybe Torbjörn Gudmundsson is an architect, or maybe not. Mathias Sköld could be a composer and sound artist or not. Not easy to confirm my hunches.
I wonder what's the story behind this band. Seems they didn't leave much, only a demo tape and 2 songs on a 7". Are there more recordings? Where did they play gigs? Who did they support or who supported them? Why did they split? What sort of music where they into at the time? It seems like a very good story waiting to be told.
::::::::::::::::::::::::::::::::::::::::::::::::::::::::::::::::::::::::::::::::::::::::::::::
Listen
Dynamo Propeller – Meeting