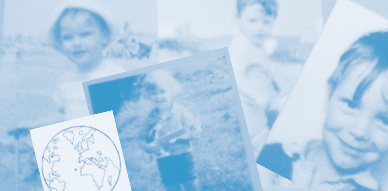 Thanks so much to Jason Brown for the fantastic interview! Back in April 2010 I wrote about this fantastic band from Manchester and happily some days ago Jason got in touch with me to clarify and answer any questions I may had! Great to learn that there are many unreleased songs by this band, and a 12″ that I don't have! Enjoy!
++ Hi Jason! How are you doing? Whereabouts in the world are you? Are you still making music?
HI there. I'm doing well thanks. I'm still living in Manchester keeping abreast of the latest on the recent surge of civil disturbance! I haven't made any music in the past few years since the birth of my first child in 2007 – been busy doing lots of dad stuff. Up till then I played and co-wrote a couple of albums with Tom Hingley (ex Inspiral Carpets) and Steve and Paul Hanley (The Fall).
++ How was the recruiting process for This Gigantic World? Were you all from the same town? How did you know each other?
I moved to Manchester from Derry (Ireland) in September 1988 to study for a degree but really using the opportunity to get to England and get a band together. In the decades before the internet the recruitment process was old school. I trawled around music shops and alternative hangouts answering adverts for guitarists. Simon had an ad up looking for a band – I remember it well, it sounded promising so I rang him and we met up. We got on well and decided to go for it. From what I remember we put ads out for a rhythm section and Matt (bass) tuned up fairly soon – he slotted in immediately so the three of us started writing while looking for a drummer. We went through a few flakey drummers before we got Trev who had been in a band with Matt in their home town of Grimsby. Then TGW was born and we spent 9 months locked in a cellar wiring a set.
++ So where does the name of the band come from?
I seem to remember Simon came up with it. Something to do with having different perspectives. A bit like Gulliver's travels I suppose where the little people live in this gigantic world – something like that… I think we were under the impression it sounded good so we went along with it. I was also a big fan of That
Petrol Emotion so I guess unconsciously a triple barrel name felt good.
++ "Raft" is such a fantastic song, care to tell me the story behind it?
Yeah it is a great pop tune – I was quite pleased when I heard it recently for the first time again in years! The guitar riff came from a sound check and we carved it out in the rehearsal room. We spent a lot of time carving arrangements as a band. Simon wrote the lyrics which I think speak for themselves.
++ And what about "Hoover Bag"?
A bit of a funky groove really with a classic Madchester wah wah. It was a Matt riff I seem to remember – he was the master of melodic bass playing. (The lyrics were written on the back of a hoover bag, hence the name…)
++ I was wondering, why the release came out in a 12″ if it was only 2 songs? You could have added more! Or maybe made it a 7″?
I can't for the life of me remember why that was decided. I guess money was a factor.
++ How was it working with Cieran from That Petrol Emotion? Any anecdotes you could share?
Well I enjoyed it as I was a big fan of the Petrols. I knew Ciaran from my Derry days so we had a bit of history before that. He tweaked the song a bit and brought an engneer with him to get the best result we could. I'm sworn to secrecy with the anecdotes…
++ Is the 12″ your only release? Were there maybe some compilation appearances?
TGW released two 12"s – Raft furrowed by Swagger (1992 I think). There was a third (everyday Living) but that never made it to vinyl after the recording.
++ Why didn't you get to do more releases?
Good question! We put a lot of energy trying to get a deal with a major. We were close to success with Slash records initially and when this fell through we spent quite a while thrashing out a deal with Radioactive Records (a subsidiary of MCA) until the A & R woman left the label to write a biography on the recently demised Kurt Cobain. Of course when you're A&R contact leaves you're kind of screwed. Her replacement swiftly moved on and signed Black Grape instead (doh!). In hindsight really it would have been sensible to keep banging out indie 12"s but again getting finance or small labels to support the release was always a challenge.
++ Do you have lots of unreleased stuff lying around maybe?
Yeah-heaps. We spent a lot of time writing and recording. Simon got in touch a couple of years ago to get some online presence and collate our demoes before they rot in the loft! There's probably a couple of albums worth of stuff of varying quality. There's a couple of videos on YouTube (Peach and Jah Candy) – a guy in Japan saw the vids recently which rompted him to buy the two
12's – he got in touch saying how much he likes
them (which is nice…)
++ Who were the "World In Action" label?
I think that was just an indie that we set up but we got distribution through Action records.
++ What about gigs? Did you gig a lot as This Gigantic World? Any particular gigs you remember?
Yeah we did loads of gigs around Britain and Ireland. We had a surge of interest in Sheffield due to playing a couple of university gigs and having our first demo bootlegged – they were good times.
I remember supporting the Divine Comedy in Belfast when they were three young blokes with some good songs and were in their infancy. I remember Trevor spotted Neil Hannon's lyrics even then…he always had an ear for these things (not bad for a drummer 🙂
++ What other bands from that period would you recommend?
The Sandmen were fantastic. Check out the Home/ Dustdevil and Tighten Up. A real mix of dub and indie – way ahead of it's time – great rhythm
section. Of course all the Manchester favourites – Stone Roses, Mondays, Inspirals, The Fall, The Smiths, James et al
++ When and why did you call it a day? Are you all still in touch?
I suppose we just got tired. We gave it 100% for 6 years and packed it in some time in 1994/95 I think. Trevor had already jumped ship a year earlier and we were playing with another drummer. By that stage Oasis and Britpop were taking off and I think we felt we'd missed the boat (or the Raft for that matter).
I still see Trev quite a bit and Matt when he's in Manchester. Simon we see occasionally.
++ Looking back in time, what would you say were the highlights of This Gigantic World?
The whole experience really. I've released and recorded a range of records since but it was TGW that was the youthful "us against the world" band. It was great to spend so much time writing, recording and playing music with no boundaries and highly charged ambition. We did some great gigs and drank copious amount of free beer…
++ Now the most important questions. Favourite beer? Favourite English food?
My recent favourite is Cumbrian Ale. And curry of course 🙂
++ Thanks again, anything else you'd like to add?
Here are some other bits I've dug out which may be of use. (Landscape.doc) (Portrait.doc) [both of these are Word files and includes photos and magazine/newspaper cut-outs of the band)
::::::::::::::::::::::::::::::::::::::::::::::::::::::::::::::::::::::::::::::::::::::::::::::
Listen
This Gigantic World – Raft