30
Dec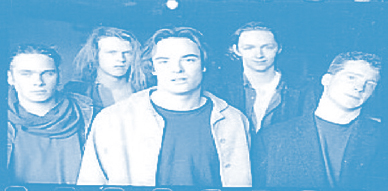 Happy 2011!
I'm very sure that this coming year is going to be a great one for indiepop. To start off we have the London Popfest around the corner! I'll definitely be there. So I have to start saving for the pints of beers that will have to flow like an ocean. Waves and waves of beer. Also some great lineup announcements have been made already like The Andersen Tapes, Evans the Death, Youngfuck and The Understudies for example. And Ian promised to have some table football. Now I just look forward to probably the most slot of Popfest, the Friday night dance. Who'll DJ then?!
But how can I save if I keep finding new music? Some months ago I reduced my budget from 40 dollars to 20 dollars for weekly CDs. But I still haven't managed to reduce the budget of records. Thing is that some weeks I don't find anything great to buy but some other I could spend 50 or 60 dollars. It's hard to keep track of ebay. In any case, I try to avoid paying more than 10 dollars for a 7″ or 15 for an LP.
I just saw a record, that I have never heard, for 10.99 + 3.99 postage on eBay. It's by The Honey Buzzards and it's their 12″ single "Sympathy'. Actually I don't own any of their records, yet. I have heard their second single "Star Happy" though as a friend sent me mp3s some months ago. The opening track is a fab slice of guitar pop. A bit heavier than your usual indiepop fare perhaps, but still very good! I wonder if I'm going to like this other single as much. Let's give it a chance. The eBay listing has the "Make Offer" option, so I submit my option. 6.01 + 3.99 postage. That would be a perfect 10. Crossing fingers they are up for it.
The Honey Buzzards don't seem to be that unknown. They do have a whole wikipidia entry saying:
The Honey Buzzards were a Norwich, England based band who achieved significant Independent Music success in the early 1990s.
They were formed by Ian Thompson (born 1971, vocals/guitar), Simon Shaw (born 1972, bass) and Matthew Wayne (born 1971,drums) at Norwich School in 1988, and shortly recruited Nathan Moore (born 1970) and John Evans (born 1972) as guitarists. They took their name from a 17th Century British painting and their sound was influenced by an Art School sensibility, The Velvet Underground, Lloyd Cole and the Commotions and latterly The Stone Roses.
They released three singles on Manchester Based Sheer Joy Records; Sympathy (for two girls) (1990), Starhappy (1990) and Pale Horse (1991) all of which made the Top 20 of the Indie Chart, and issued a promo single with remixes by The Orb. Their strongest sales however were in Scandinavia, particularly Sweden.
The first single was produced by Michael Johnson, who was responsible for most of New Order's back catalogue including the "Brotherhood", "Low-life" and "Technique" albums. In 1991, the band recorded two BBC Sessions, one for the Mark Goodier Evening Session (Radio 1) and one for Hit the North (Radio 5), while John Peel championed the band's singles extensively.
They also appeared on the soundtrack to the Diane Ladd and Max Parrish film "Hold me, thrill me, kiss me, kill me" (1993). The band split in 1994. They achieved critical acclaim in The NME and Melody Maker, and shared a BBC Session studio with David Bowie. John Evans has gone onto to achieve mainstream national success with the band The Divine Comedy and continues to tour as their guitarist.
They also have a myspace which they haven't logged in for years. Wish they had, so I could try and contact them for an interview, but well, it's understandable, Myspace SUCKS. In any case, there are some songs up there for streaming, not as good as Star Happy, but worth a listen of course.
I've been googling around trying to figure out which painting they took their name from. I will need to find out before going to sleep later today. If not, I probably will stay up until I figure out. So give me a hand with that. In any case I looked up "honey buzzard" as I didn't have a clue.

The Honey Buzzard (Pernis apivorus), is a bird of prey in the family Accipitridae which also includes many other diurnal raptors such as kites, eagles and harriers. It is a summer migrant to most of Europe and western Asia, wintering in tropical Africa. It is a specialist feeder, living mainly on the larvae and nests of wasps and hornets, although it will take small mammals, reptiles and birds. It is the only known predator of the Asian giant hornet. It is thought that Honey Buzzards have a chemical deterrent in their feathers that protects them from wasp attack. The specific name apivorus means "bee-eater", although bees are much less important than wasps in its diet.
Alright. This gets more confusing. I've never heard of the "Hold Me, Thrill Me, Kiss Me, Kill Me" movie, but it seems it's not very good. I asked my Swedish friends if they've heard about them, as it says they had strong sales there, and they have no clue. I wonder if I could get a hold of the Indie Charts of 1990 and 1991. I'd like to double check the facts are right.
Doing some research online I could find some info about their releases on discogs.
"Sympathy (for two girls)" was released in 1991 instead of 1990 as stated by Wikipedia. It is catalog number SHEER 006 and included the songs "Sympathy (for two girls)", "Always Today" and "Easy". Then "Star Happy" was catalog number SHEER 012 and was released in 1992 (Wikipedia says 1990). This second single included the tracks "Star Happy", "Sleepwalker" and "Balancing Act". No information whatsoever on their third single, "Pale Horse".
Also they contributed two songs to a 12″ LP compilation called "Presentation" released on their label Sheer Joy. The songs were "Sympathy (for two girls) (5AM Mix)" and "Easy (Electro Premix)". THis compilation was intended to be a collection of alternate mixes from the forthcoming singles on the label. 4 postcards were included with it. The other bands to participate on this record were Lovekittens and The 3rd Bardo. Never heard of them. Any good?
And that's it. That's all information I could gather on the net. If anyone knows anything else please share! Or if there's a way to contact the ex-members of the band for some sort of interview that will be fantastic. And now, let's all be Star Happy because tomorrow is New Year's eve and we are partying hard! Oh! and cross your fingers for me on the eBay offer!
::::::::::::::::::::::::::::::::::::::::::::::::::::::::::::::::::::::::::::::::::::::::::::::