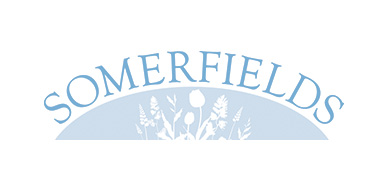 Very short post this week. Forgive me if you expected to have something long read while taking the train or having breakfast. You see, there's little time this week as I'm flying tomorrow to the UK for the main indiepop event of the year: Indietracks. On top of it all I haven't been feeling well these past two days, some sort of cold is trying to get into me, but I've been fighting with both Dayquil and Nightquil. It makes me feel very knackered, but I'm feeling less sick. Prices to pay.
Anyways. The good news this week is that at last The Occasional Flickers 7″ masters are on there way to the pressing plant. So hopefully we'll have it ready for sale late August, early September! Well, actually you can pre-order it now. But it will be available at that time.
Also earlier today I managed to at last add the Interviews and Lost Bands links on the right sidebar of the blog. Those two lists used to be there before the blog was hacked almost a year ago. When I reinstated the blog, I could save all posts and comments but the links were lost. So I have manually added one by one to the list. Many people had been asking me for these, as it's easier to navigate that way than using the Search tool (I agree with this of course, I'm not dumb), so there it is. For all of you that think of the blog as sort of an archive that needs a table of contents, an index, of some sort.
And so, this is goodbye. Goodbye because I'm heading for summer fields! For a week. I'll see you readers next week after I return from Indietracks. Those going to Indietracks or to the London Secret History/Comet Gain show, please say hello, buy me a beer, buy me lunch, dinner, or support Cloudberry and buy from me some records, fanzines or t-shirts. It's going to be fun. I look forward to an indiepop-fun-packed-weekend! As Dan Treacy used to sing, it's going to be a SMASHING TIME.
———————————————–
Somerfield (originally Gateway) was a chain of small to medium sized supermarkets operating in the United Kingdom. The company also previously owned the Kwik Save chain of discount food stores. The company was taken over by the Co-operative Group on 2 March 2009 in a £1.57 billion deal, creating the UK's fifth largest food retailer. The name was phased out and replaced by the Co-operative Food brand in a rolling programme of store conversions ending in summer 2011.
Did the name of the band came from there? Don't know. There's really little information online about Gary Aspinall's band. Yes, that much I know. The one member. And that comes thanks to Harvey Saward who told me about it when I interviewed him many years ago. Thing was Gary was also part of The Odolites as Harvey.
Gary would also play in to The Killjoys, who I tried to interview once, sending questions, but with no success. The Killjoys have a much more bigger presence on the web, even a Facebook page, so if you are curious. I say just google. But the topic today is this mysterious band Somerfields who only released a 12″ EP in 1991.
Discogs doesn't list the record. I have never seen the sleeve. The only place were it is listed is in Twee.net. No surprise there, it was Peter Hahndorf who introduced me to this band. Actually this MP3 comes from a CD he gave me. I wonder how did he find this rare Tasmanian 12″!
I know Gary is still around, he just produced the new Steinbecks album to be released by Matinée. I still haven't listened to it, but will order it as soon as I return from Indietracks. Because of this new piece of evidence, I assume he lives in Melbourne, not in Tasmania anymore.
I keep googling. I stumble upon an old Swedish website. It looks like Geocities. Remember those days? In it I see a Killjoys record listed with the musicians credited for their participation in it. A new clue arises. The drummer David Folley is also linked to Somerfields. We got two now.
One last clue. The website for Mark Woods Audio. The record is listed there. Mark Woods has recorded it. The list of bands there baffles me. I see Hellvyvelln, Sea Stories, MacGuffins, Captain Cocoa and more. It's clear he was the go to guy in Australia if you were doing jangly pop!
And that's where all the clues stop, leading nowhere else. If anyone else knows anything else about them, please share! Or a spare copy would be nice too! Would love to hear the rest of the songs. I'll reply next week when I'm back! Enjoy!
::::::::::::::::::::::::::::::::::::::::::::::::::::::::::::::::::::::::::::::::::::::::::::::
Listen
Somerfields – Over My Head