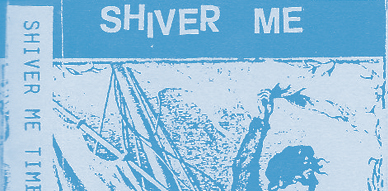 I'm going to move onto happier things this week. Did you know a new Popfest has sprung out of nowhere in Lima, Peru? I assume it will be very difficult for people from North America or Europe to go there, but think about it, maybe you can make a good vacation out of it! You know, go to Lima, enjoy the best food ever, attend Lima Popfest, and then head to all the touristy places of Peru, from Machu Picchu to the Amazon, the Nazca Lines, Lake Titicaca and beyond.
The festival is taking place this October as a two-day festival. The 17th and 18th (ending of course at 5am on the 19th) the Embassy club in Lima's downtown will host a bunch of bands from three countries: Argentina, Chile and Peru. This is a true achievement as the scene in South America, because of the big distances, is really fragmented. Also for those wondering, aside these three countries, perhaps only Brazil is the other country with a decent amount of indiepop bands. So all in all, most of the indiepop scene in South America will be represented. For a first edition, it's quite a success!
I've dreamed about such a festival happening in my home country for years, so as soon as I knew my friend Daniel was starting to brainstorm and work on this project I offered my help. I suggested some bands that sounded pretty exciting, and came up with some ideas that I have seen in other Popfests and festivals I've attended. Also thought it'd be nice if some Cloudberry Records were given away to those 50 or so who are first to buy tickets. I was also happy to work on the look for this years festival, under Daniel's vision, and created the flyer/poster for the festival.
Lima Popfest most importantly will introduce indiepop to a new crowd. Lima has some fans of course, and the best example is the good crop of new bands that have appeared like Eva & John (which Daniel is part), Almirante Ackbar and Gomas to name a few. They are familiar with indiepop. But their fans might not. So this is a true exciting moment, and I dare to say that the dancefloors will be packed and sweaty both nights stomping to the sounds of Talulah Gosh and The Wake! Why not!
The lineup of the festival includes three bands from Argentina: Diosque, Las Ligas Menores and La Ola que Quería ser Chau. From Chile we get two bands: My Light Shines for You and Trementina. And from Peru we get Eva & John, Almirante Ackbar, Gomas, Los Zapping, Submarino, Ciudad Gragea and Catervas.
This is not the first South American Popfest though. The first was hosted by Sao Paulo in 2012. But Lima feels a bit more international with the appearance of bands from other countries. Also I've noticed people coming from other South American countries on the Facebook attendees list. That is definitely a factor to be excited about. It means people in the region are willing to travel just to be in the middle of an indiepop party. It's heartwarming.
At this point the tickets are not yet for sale but I've been told they will be next week or as the latest in two weeks time. There might be also another announcement for the lineup, one final one, that will definitely be a surprise for the Peruvian crowd. As I've been in close contact with the organization, I can tell this has been taking care of in a way I haven't seen yet anywhere else. I'm very proud on how things have been developing so far so I can only hope that this Lima Popfest will be a triumph. And I wish too that there will be many more to come!
As soon I have more news, I'll be sharing with you!
———————————————————————-
But instead of going south for Lima Popfest, our obscure band comes from the north. From England most probably.
This week again I want to share another favourite song that Heinz has shared on his Youtube account. How many treasures does he has in his collection?! Happily he is keen to share with all of us.
So I heard this beautiful song "Cast a Stone" and I was hooked. The name of the band was just way too mysterious not to catch my attention: North by North West. Of course I get reminded by the classic Bats' song, North by North. But no, they sound totally different. This is classic indiepop with girl vocals, so beautiful! In the vein of PO! or The Popguns. I couldn't stop smiling the first time I heard it. It was just way too beautiful!
As it's so usual with these obscure bands the information we have is way too little. The only clue we have is that this song is that it was released on a tape called "Shiver Me Timbers" that was released in 1991 by the always classy Rutland Records home of course of my beloved PO!
The catalog was RUTT 16. The tape was intended to show Rutland Records' favourite bands from England and abroad. They couldn't have them all, but they included these, according to the few lines written on the tape insert.
I'm having a bit of a hart time figuring out the cover artwork for this tape. Where does this illustration come from? Seems familiar. Any of you have a clue? In any case, as I was saying a bunch of fabulous bands appear on the tape, you can find classic bands like The Cudgels, The Spinning Jennys, Home & Abroad, White Town, or also some Aussie bands like The Honeys or the Widdershins. Germany is represented by The Jesterbells, whereas Spain with Aventuras de Kirlian. Favourites of mine Me and Dean Martin also appear. There ware also bands I've never heard before like Floorshow, The Shebeen, The Brickfields, Burton Diaries, Futile Coats and more. Time to investigate them.
North by North West also include another song on the tape called "This England". I haven't listened to it, and if you happen to have it on MP3, please share it! If it's just anything close to "Cast a Stone", I will love it.
So time for questions, who were North by North West? Where does their enigmatic name come from? Did they record anything else? Why didn't they release anything else? Answers please!
::::::::::::::::::::::::::::::::::::::::::::::::::::::::::::::::::::::::::::::::::::::::::::::
Listen
North By North West – Cast a Stone