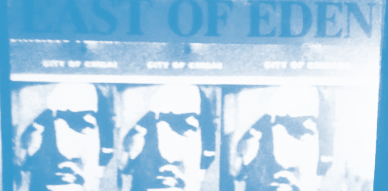 Another week with 3 obscure bands and 1 interview? Seems like it. I have quite a list of bands I want to investigate and I'm just trying to cover many of them before my trip to Spain. After that trip I'll slow the pace. I guess I'm excited, I'm in indiepop mode. Last year, 2017, I didn't attend any indiepop festivals and I'm definitely missing that. I miss the parties, the friends, the dancing, the songs, the bands, the conversations, everything! I just can't wait to get my dose this year!!
Zimt: the other day I saw Ronny posting a very cool video of Zimt playing live at  Augsburg's Kegelbahnkozerte. Zimt has become one of my favourite contemporary German bands so I thought sharing this cool find where the band plays the song "Wohlstand". The video looks as it has been shot professionally! So that's nice too!
Close Lobsters: the classic Scottish band uploaded a new song to SoundCloud titled "February Song" and according to them the name of the song is what it is because they couldn't think of a better name. The song seems to be a demo, it doesn't have vocals yet, but the jangly guitars are definitely a treat.
Red Red Eyes: I saw this on my friend David' Facebook who has an exquisite taste so decided to have a listen. It is not brand new, this was a tape single (limited to 30 copies which is still available by the way) released by Meadows Records from Cambridge UK. The tape single included just two songs, "Untold" and "Theorematic" and both songs sound lovely. I wonder how this has flown under the radar for all this time!
Seahorse: and this was a recommendation from my friend Vernon who told me to buy their CD!! Well, I want to! But the website of their label, Kolibri Records, tells me there is no way to buy the album "Magical Objects" by Seahoarse if I'm in the US. That there are no shipping methods. Damn! That is so unfair. This is a fantastic 10 song album (released last June) that I believe no one should miss! The band is based in Yogyakarta and is formed by Gisela Swaragita, Rudi Yulianto, Judha Herdanta and Aditya Putra.
The Stuts: Patrick O'Sullivan who I interviewed some months ago about his band So She Said has uploaded a new song of his called "Come and Go". The song is perfomed by The Stuts which is the name he uses for himself and a range of musicians he collaborates with. In this case The Stuts consisted to two So She Said members, himself and Anto Healy.
———————————————————–
East of Eden is a novel by Nobel Prize winner John Steinbeck, published in September 1952. Often described as Steinbeck's most ambitious novel, East of Eden brings to life the intricate details of two families, the Trasks and the Hamiltons, and their interwoven stories. The novel was originally addressed to Steinbeck's young sons, Thom and John (then 6½ and 4½ years old, respectively). Steinbeck wanted to describe the Salinas Valley for them in detail: the sights, sounds, smells, and colors.
East of Eden is a 1955 film, directed by Elia Kazan, and loosely based on the second half of the 1952 novel of the same name by John Steinbeck. It is about a wayward young man who, while seeking his own identity, vies for the affection of his deeply religious father against his favored brother, thus retelling the story of Cain and Abel. The film stars Julie Harris, James Dean (in his first major screen role), and Raymond Massey. It also features Burl Ives, Richard Davalos, and Jo Van Fleet, and was adapted by Paul Osborn.
It is true I don't cover that many American bands on the blog, I normally prefer European bands. That is true, most records of my collection come from there. It is just a matter of taste. But of course there are very fine American bands and I've only just discovered one from the 80s that sounds surprisingly good!
The first song I ever heard by East of Eden was "The Obscure Wind Ruling" that was uploaded on Youtube by this guy "stoneeyedkiller" who back in the day used to ran the Jangle Pop blog. I don't know what happened to him. His last upload on Youtube dates from a year ago and it was actually this song.
Now I'm re-listening and I've become curious. Who were these janglers? Where did they come from? What did they release? I decide I want to know more, maybe track their records, buy them hopefully. My only hint right now is the name of the band, the name of the song, and possibly the name of their record, I figure out on the blurry image uploaded to Youtube it says "Murder Red Window".
I find the record on Discogs. I learn it came out in 1987 on Beast of Eden Music Ltd. (EOE-31787). It seems a bit obscure for Discogs. I don't see the cover art uploaded. It also says that the record was recorded by Scratch Records and was licensed through Penguin Songs Ltd. BMI. The record, a vinyl 12″ EP, included six songs. On the A side there's "In a Lifetime", "Suicide Act" and "The Obscure Wind Ruling". On the B side, "Misery", "Pat" and "Murder Red Window".
Then I notice Discogs lists one compilation appearance and also another record called "East of Eden", a CD album on Squidhead Records. A quick search on the web confirms my suspicion. None of these are releases by the East of Eden that put out "Murder Red Window".
My first breakthrough in this wild goose chase is a video for the song "In a Lifetime". Here on the description for the video I find the band members names and what they played:
Rob Eddy – vocals
Rob Meitus – guitar
Steve Wolf – bass
Danny Thomas – drums
Rick Karr – keyboards
Also there are credits to Velvet Grape Productions for production and edition of the video. A comment mentions that the video brings memories of the Moose Lodge. Was this a venue the band used to play often? Then I find out that someone has uploaded the song "Pat" to Youtube. On that song someone has commented that the band hailed from Indiana, more exactly from Purdue University in West Lafayette. I don't think I've ever heard a band from there?!
West Lafayette is a city in Wabash Township, Tippecanoe County, Indiana, United States, about 65 miles (105 km) northwest of the state capital of Indianapolis and 103 miles (166 km) southeast of Chicago. West Lafayette is directly across the Wabash River from its sister city, Lafayette. As of the 2016 census estimate, its population was 45,872. It is the most densely populated city in Indiana and is home to Purdue University.
I start looking for more information. Almost immediately I find a Wikipedia entry for Robert Meitus. It mentions that he was born in Ann Arbor, MI, and had played with East of Eden which was known before as The Sound. Interesting. How did The Sound sound like? Were they the same band members as in East of Eden? Did they release anything? Why did they change names? Then it also says that East of Eden was based both in West Lafayette and Los Angeles. That would make sense, I could see LA on the video for "In a Lifetime". But when and why did they move to LA? Then it seems Rob moved to New York City to play in a folk group called Dorkestra who released 3 albums.  These days it seems Rob Meitus lives in Blookington, Indiana, and teaches law at Indiana University and manages several music artists.
I find them some information about the drummer, Rick Karr. He was born in Highland, Indiana, and aside from East of Eden he had played in Idiot Savant, The Guests, Teeth and the Man, 'Two Guys, One Instrument', West of Lafayette, Chunks of Flesh, Shovel Choir, Tart, West Town Revival and Box Set Authentic.
Another find on the web is that the video for "In a Lifetime" was made by a graphic designer called Joe Steiner.
For Rob Eddy I can't confirm it or not, but I think he is now a literary fiction writer.
There is a Google hit for a WordPress blog called Girl in Black. Sadly this is a private blog but I can read from the Google description that it says: … concert two long-since-dead Purdue student organizations held in the union ballrooms on halloween night, 1986. the band that played that night, east of eden, is one of my all-time favorite Indiana bands. they didn't put out many records: a 7″ under another name, and a vinyl EP titled murder red window. after graduation, …
So maybe, just maybe, it means that The Sound released a 7″. This also tells me that the band was already around in 1986.
But that's about it. This investigation reaches a wall. Not much more on the web. Websites that have been long-deleted. Blogs that I'm unable to access. The information for East of Eden is tiny. Discogs even lists releases from other bands with the same name. No one has made the effort to clear that up so there is no confusion. I try to find a good copy for a good price. There's one record listed but says heavy ringwear on the sleeve. That makes me feel uneasy. There are no other copies at a fair price. I've heard four songs from the record, missing two. I wonder, when will I hear them. If the band had any more recordings other than the EP. What happened to them afterwards. What were their influences being in Indiana in the mid and late 80s. I'm quite curious, hopefully we'll get to know their story someday soon!
::::::::::::::::::::::::::::::::::::::::::::::::::::::::::::::::::::::::::::::::::::::::::::::
Listen
East of Eden – In a Lifetime