30
Mar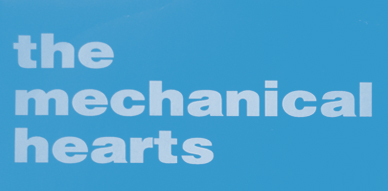 A short post this week.
Yesterday I started working in the April podcast. Interview is done and some of the songs are already selected. Hopefully I'll finish recording it this week as next week I'm off for vacations. Would love to be able to publish it early next week for you guys. The theme for April will be "spring".
On other Cloudberry news today I sent all the pre-orders for the fanzine. It took some time, but I hope the wait was worth it. Now I will get to work on the Fibi Frap release. As soon as I get back from my vacation I'll send it to press. Things are moving, slowly perhaps, but moving.
Also a new 7″ is on the works and will announce it next month. Artwork is almost finished. A hint? Well, it's a collaboration between Europe and North America. It's really beautiful. I think Cloudberry fans will love it.
So yes, a little vacation for me. This means that any orders placed between the 9th and the 22nd of April won't be posted until April 24th. So please, if you need any particular record you get it asap!
I'm traveling to Asia for the first time. To China. Let's see how that goes. It's not an indiepop trip this time. Just going to be a proper tourist. I'll be visiting Shanghai, Beijing, Xi'an and Luoyang. I was hoping to go to Hong Kong but time-wise and distance-wise didn't end up making sense. I hope to go back. Well, if I like it. I'm sure I will. Should I check any record stores there?
Also just a heads up that a bunch of our 3″s are now sold out. There are still some releases available but to be honest there are not many copies for each of them.
So that's more or less all news I have for you all. I'll come back next week with another obscure band and, crossing fingers, the link for the podcast. See you then!
———————————————————–
The Mechanical Hearts. Who were they?
There's barely any information online about this band. Why am I not surprised?
Only one release as far as I know. 45cat lists one with "Precious Time" on the A side and "Pay the Driver" on the B side. It's a 7″ released in 199 and the songs are a true slice of guitar pop. Really good actually!
The catalogue number though brings the first questions. It is MECH 017.
The label was called Mechanartz. But I can't find any other releases in their catalogue. Supposedly if this was 017 then there should be other earlier ones, right?
We know that both songs were composed by a Nick Jones. Also both songs were produced by Paul Hodson.
A little bit more of digging and I find out who the members were:
Nick Jones: guitar
Pete Hughes: vocals
Chris Brown: keyboards
Mick Billington: drums
Stefan Kowalczuk: percussion
I find this information on the biography page of 45cat. Strange enough it seems it was updated not too long ago. I say that because it seems one of the band members has updated it and mentions that there is a current lineup and they are still writing and recording new songs, hoping that they will release new material soon!
The current lineup is:
Nick Jones: guitar
Craig Westwood: bass/vocals
Mark Overton: drums
Seems that Craig Westwood joined them already in 1991, just about the same time of the release of the single.
On Youtube there's another song by the band called "Southside Blue". This song appeared on the 'The Demise Of The Executive Perambulator', a compilation LP of Birmingham bands. This compilation was released by Catapult Records.
And that's more or less what I could find online. Does anyone know if they ever released the new material they were working on? If there is more of the old material? Whatever happened to this band?
::::::::::::::::::::::::::::::::::::::::::::::::::::::::::::::::::::::::::::::::::::::::::::::