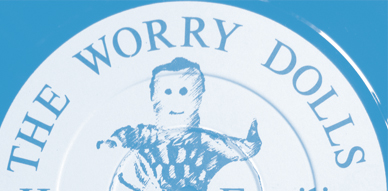 As I said on my last post I'm a bit bummed. Feeling like indiepop death is imminent. I know, I've said that before a couple of years back, but I feel things are getting harder everyday that passes. Anyways, I don't want to dwell much on it, so I'll skip writing a long post. The only news I want you to be aware is that The Rileys CD retrospective album that is part of the Cloudberry Cake Kitchen will finally start shipping next week, on March 5th! Very excited about it!
So, as there is no proper Cloudberry blog post I thought about unearthing an interview I did many years ago for a fanzine called "Wrap Your Troubles in Dreams". This was a short-lived fanzine that the very nice Amy from Brighton used to make. This was published on their second issue, and I answered these questions on June 8th of 2008. Damn! I'm getting old! I may have changed a bit, and possibly would answer different things for these questions now, but this is how Cloudberry was at that point.
1.When did you get the idea for cloudberry? Did anything in particular inspire you to do it?
The idea must have popped up around December 2006. The inspiration comes directly from 7″ records, I think I kind of give that away on the singles with their wraparound sleeves and tracklisting numbered a1, b1, etc. Of course I was also inspired by Sarah Records and the way that the record label ended up being a 'collection' because there's something that ties it together (being the format, the artwork, their politics, etc etc), and I wanted that as well. I do believe though that the biggest influence to Cloudberry is Heaven Records with it's DIY and fanzine ethics. That really touched me when I discovered it years ago. The 3″ idea comes from a single by a Spanish band called Bicicross that I received a long time ago… I was stunned and just said to myself, "this idea is fantastic!", Then I went through the indiepop scrolls haha and I backed myself with the fact that Marsh Marigold had done it before, so it wasn't that of an odd format.
2.When did cloudberry start operating? Had you put records out before this?
Cloudberry started around January last year (2007) and the first two singles were released on February 1st that year. It all happend quite fast. And yes, I've put records out before. I always say that Cloudberry started after a tape I put out on December 2006 that I called C-06. I think that is the seminal release for Cloudberry, there were many bands there that later appeared on the singles. But talking about other records, I run since early 2006 a label back in my home country with my friend Jalito. It's called Plastilina Records, maybe you've heard about it?
3. Do you/ did you ever make music yourself?
Sometimes. I used to make much more music years ago but I admit it wasn't the greatest stuff ever. I never got around to do proper recordings either butI got some of those demos released back home, in Peru, in a couple of compilations.
4.How did cloudberry get noticed to begin with?
I don't really know. I think the first important write up came out from Magnus on indie-mp3. I always believed if the music is good that's the best promotion, then people will spread the word. I think that's what happened.
5.How do you arrange getting the artwork done? Do you do that yourself, when the bands aren't supplying it, or do you have a designer?
Artwork is super important for me so Im very picky and careful with it. Usually I give the option to the band if they want to do it or not. Of course I have to approve the final look, but really, I haven't had any problems with any of their designs so far. Maybe a little fix here, a little one there, but that's about it. Also if they want a designer/illustrator to do it, that's fine with me. I believe in bands having control over their releases. If they don't feel like they could do the artwork I can handle it. Either I do it myself or I have a designer to do it. Ah! Im a designer by profession if that makes some more sense 🙂
6.What's your dayjob?
Im a graphic designer/illustrator at the newspaper.
7.What was your favourite band as a kid?
Haha, it was a band from Chile called Los Prisioneros. I guess that doesn't ring a bell at all!!
8.What was the first gig you went to?
A Spanish pop band called Christina y los Subterraneos, can't remember the year, must have been early 90s… I still have good memories of that and I still have their records.
9.Favourite records?
That's a tough one! From the top of my head, McCarthy's "The Enraged Will Inherit the Earth' has to be up there for sure (well, all McCarthy, that's my favourite band). I really love "Heavenly vs. Satan" by Heavenly, "The Camera Loves Me" by The Would Be Goods, "Nixon" by Jesse Garon and the Desperadoes, all albums by The Hit Parade (Julian Henry is my hero!), "Ducks and Drakes" by Po!, both Magick Heads albums and everything TCR recorded.
10.You've put out three 7″s so far. Are they selling well? Do you hope to do more vinyl or are you going to stick with the 3″ cd-r format mainly? Is there anything else you'd like to do with the label?
I plan sticking to the 7″s, that's for sure. It's harder because the runs are bigger and that means you have to sell much much more to recover the investment. I think they are selling well, but I still need them to move a little faster, so I could release more 7″s!! I dream of 7″s you know?
Anything else to do? Well, my only aim with the label is to bring people together, tighten a little bit the indiepop community. I'm still looking forward to that… and I believe this past year was pretty healthy for indiepop, I like to believe I had some influence in that.
11. Is it difficult to make it work financially?
If you are into making money it may be well very difficult, if you are just about having fun it shouldn't be.
12.How many releases have you had so far?
haha, I've lost the count… more than a hundred for sure.
13. Do you think this is something you'll want to continue doing for a long time?
Releasing records, yes! I wish that was my full time job!
14. Do bands approach you about getting a release on cloudberry or do you go to them?
Most times it's me approaching them. There have been a couple that approached me and I liked, but most of the ones that approach me are far away from what I want to release. I think it's all myspace fault!
15. Do you like candy? If so what's your favourite?
Im not a sweet person haha but I do love green apple lollipops… I love them!
16. Do you have any pets?
Nope
17. Is a cloudberry a real fruit?
It is! As far as I know it grows in Sweden, Norway, Finland… the north of Canada and even in Britain! It grows wildly though… but there's cloudberry jam (and there's a band with that name too!) which is very popular in Scandinavia.
18.What's your favourite thing about having a record label? And a not so great aspect?
Favourite thing is meeting new people everyday and talking about my favourite music with them. The not so great? Mmm, a distribution system like the Cartel would be nice, but that's too much to ask nowadays…. we need some distribution punch, all of the little labels, but there isn't. But no complains really, having a record label is great, I totally recommend everyone to do it!
19. Do you have any hobbies outside music?
Im a big football fan and I like playing pro evolution soccer as well, Im pretty good, always on the top of the online ranking (!!). I love literature and cinema as well. Im a bookworm! And that's about it, I hope there was more spare time for me!
——————————————
The Worry Dolls. Been meaning to investigate them for some time now. A band that a lot of C86 collectors have in their radar. I haven't had the chance yet to get their record. It's a bit elusive. At least for me. I can't pay 40 pounds for a record. Feels kind of bad you know. I think the most I ever paid was 25 pounds plus postage. Now I prefer to avoid those prices! Especially with postage being ridiculous once again from UK.
So what the hell is a Worry Doll? Wikipedia enlightens me:
Worry dolls (muñecas quitapenas), or trouble dolls, are very small and colorful dolls traditionally made in Guatemala. A person (usually a child) who cannot sleep due to worrying can express their worries to a doll and place it under their pillow before going to sleep. Some medical centers use them in conjunction with treatment for disease in children. According to folklore, the doll is thought to worry in the person's place, thereby permitting the person to sleep peacefully. The person will wake up without their worries, which have been taken away by the dolls during the night. Parents may remove the doll during the night, reinforcing the child's belief that the worry is gone. Some parents involve the child in making the dolls to further increase the psychological benefits of releasing worries, and instructions may be found online.
Interesting. These guys behind the band must have traveled to Guatemala perhaps. Or maybe they had Guatemalan family? It's a bit of an obscure reference, isn't it?
They released as far as I know one 7″ on their own Jebel Records (catalog WD1). The band I'm pretty sure is from the UK but the record was printed in France. It was released in 1989. And included three songs: "Happy Families", "John John", and "Diamond Mine."
"Happy Families" starts with distorted riffs and then gets into a fun chorus of Coca-Colas, Big Macs and more. Who does it remind me? Perhaps the fabulous The Man from Delmonte! One of my favourite bands of course!
"John John" is a somber track in comparison. Girl vocals for this one. Sounds more like early 80s than late 80s. It has a more of a post-punk feel than an indiepop one, thanks to the keyboard arrangements.
And then the other B side, "Diamond Mine" closes with a melancholic note this 7″. It's perhaps the most exotic track of the record too as it has a little reggae vibe to it.
There are some credits on the back sleeve. Do they shed any light?
Thanks to: Pez (sax), Gesh (guitar), Horace at H.A.M.M.A., Sam, Ivor, and Chris (of The Backward Squares).
Engineer: Kieron.
Not sure what H.A.M.M.A. means. Perhaps a studio?  And I assume The Backward Squares were a band. Though Google has nothing at all about them.
An interesting fact is that this record was cut by legendary cutting engineer George Peckham (Porky) as it's stated in the matrix for the A side, "A Porky Prime Cut". A classic indeed.
And this is exactly when I hit a wall. There are no band members names. There is absolutely nothing else about the band. This is where I lose their trail. But I reckon that someone out there might know something about them? May know their whereabouts? If they recorded any more music perhaps? Anyone is up to doing the Sherlock job?
::::::::::::::::::::::::::::::::::::::::::::::::::::::::::::::::::::::::::::::::::::::::::::::