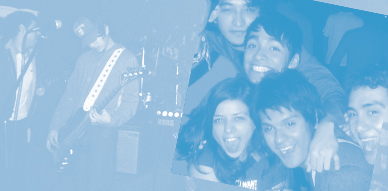 Another week and the move is happening very soon. A bit stressed about it I must say. Thankfully some of you have helped getting some records from our stock and I hope the trend continues. That helps me, and hopefully helps you with new and exciting records at home. Do check our website for these "moving" deals.
Last week was quite busy, didn't have much time to gather the same amount of indiepop news I had previously. I'm sure I'm going to be missing a lot of new stuff that you probably are aware of. In that case, please let me know what I'm missing, maybe I can recommend it in the next post.
Remember some weeks ago I raved and raved about Verandan, Ville Hopponen's new band? At the time there was one song. Then a new one was released. But we didn't have a clue what was going to happen to these songs. Happily it has been announced that this October the Finnish label Soliti will be releasing an EP for the band that will include six songs, "Short Dream", "Gold in the Hills", "Inland Sea", "Follow the Money", "A Pleasant View" and "Sands are Shifting". This one I think, no one should miss.
I think I haven't been alone when I had doubts about Club 8's return. Their last single was a bit strange, of course it had the breezy vocals of Karolina but the music was definitely not easy to digest. The band now has released a second song, "Breath", that will be part of their upcoming tenth album. Again, the music is not as poppy as Club 8 used to be. But I definitely like it better. This album is a true mystery to me, I know that I will buy it, I've always been a big fan of the Åhus band, but will I like it through and through?
Another band I love that has filled me with doubts is La Bien Querida. The Spanish songstress released "7 Días Juntos" as a video/single not too long ago. That song was going to be part of her new album "Fuego" that is to be released on October. It feels the band is heading into a more mainstream sound. And then it is no surprise her new song and video, "Recompensarte", follows that trail. But with an exception. I do find liking this song much easier. This is pop. What is also a nice surprise there is J from Los Planetas joining in vocals. The album will be out on Spain's most famous indie label, Elefant, who may or may not want to become proper mainstream now (?).
German label A Turntable Friend has had a comeback. One piece of news took my by surprise last week. They are re-releasing Bradford's "Thirty Years of Shouting Quietly". When? How? No other details have been announced. Hopefully we learn more about it soon.
Another news that really made me happy was that Firestation Records has announced that they will start working on The Sound of Leamington Spa 8!! Wow, I thought Uwe was tired of doing these compilations, but hey, if he gets his energy back and excitement, this is the best news. Hopefully we'll discover some new obscure indiepop this time too!
And as I see there's not much music today, mostly news, I have to introduce you to a band that I fell in love immediately, The Blue Dress. The band is yet another project of Jesús Sandoval from Mexico. Jesús, you might know, runs Emma's House Records and is involved in several bands, maybe Pure Morning the most known of them all. Anyhow, The Blue Dress is perfect indiepop, heavily influenced by Sarah and the smaller bands of the late 80s. I love it. Check out a cover of Another Sunny Day's "Anorak City" or their own "All the Rainy Days" for pop perfection. And speaking of Mexico…
——————————————————-
Continuing with the world tour, and missing still many important countries in the indiepop world, it is time to visit Mexico, our second Latin American country in this exercise of showcasing bands from different prominent indiepop countries. In the last few weeks I've covered some obscure bands from England, Wales, Scotland, Ireland, Spain, Norway, Sweden, Denmark, The Netherlands, Germany, Greece, Japan, Philippines, Brazil, Australia and New Zealand. What countries am I missing?
Mexico has always been an important pop factory in Latin America. Mostly when it comes to mainstream pop. For some reason their indiepop bands haven't really got much attention from the rest of the world. I wonder if the only exception was Hello Seahorse that got to release an EP with Magic Marker Records at some point. Lately there has been an interesting revival with Emma's House Records and their bands. But not too much. Back in the early 2000s though there was a booming scene that was heavily influenced by Elefant Records that flew under the radar of indiepop fans.
Elefant Records was pivotal at that time. They had distribution within Mexico (I don't think they do now), and also some bands from Spain started to play live gigs in Mexico. Mexico already had a history of great pop, from Los Caifanes and Size in the 80s and to the blissful Volovan in the 90s. These bands weren't exactly indiepop but had that something, and an independent spirit. It is not surprise then that the indiepop sounds of bands such as La Casa Azul, La Buena Vida, Los Fresones Rebeldes and more found love in many Mexican cities. And so bands started to pop up.
At that time I was running the Mira el Péndulo blog, covering indiepop around the world, and as the blog was written in Spanish I got to know many people and many bands from Latin America and Spain. In 2004 I was to put together a compilation for a Peruvian magazine called Revista 69 and I decided it had to feature up and coming indiepop bands from all over the world, and so I included a few from Mexico: Niña, Piscina, Abeja and Robotril. I feel for a lot people that got the CD compilation, titled "¡Es Pop, Mamá!" (named after an Ella y los Neumáticos song), their favourite song was Robotril's "Ya No Quiero Volver Contigo".
According to Discogs the compilation came out in 2005. I'm pretty sure it was released in 2004. But my memory might be a bit blurry, it was a long time ago. And as it is a long time ago I can't remember much about Robotril. I know I liked the song, the boy/girl vocals, but can't remember my conversations or emails with the band. Time to find out on the web whatever happened to them.
Robotril hailed from Monterrey, in the Nuevo León state of Mexico.
Monterrey is the capital and largest city of the northeastern state of Nuevo León, in Mexico. The city is anchor to the third-largest metropolitan area in Mexico and is ranked as the ninth-largest city in the nation. Monterrey is located in northeast Mexico, at the foothills of the Sierra Madre Oriental. The uninterrupted settlement of Monterrey began in 1596, with its founding by Diego de Montemayor. In the years after the Mexican War of Independence, Monterrey became an important business center. With the establishment of Fundidora Monterrey, the city has experienced great industrial growth.
I start doing a search on the web. I don't think they released any records when they were around. The band was formed around 2000-2001 by Adrián on drums, Gilo on guitars, Mario on vocals, Claudio on keyboards, Dámaris on keyboards and Tony on bass.
The hits on Google are few. Some small details I could find where that they played at Cafe Iguana and Tianguis Cultural del Chopo. Claudio Oviedo and Adrián Oviedo, joined the band Animalismo after the band split. The band wasn't around anymore by 2005.
The better find was the keyboardist Claudio Oviedo's Soundcloud page. Here he uploaded a bunch of Robotril recordings. There is "Peligro (rehearsal)", "Super Furry (rehearsal)",  "Hazme Feliz", "Increíble", "La de Mario", "Renacimiento", "Ya No Quiero Volver Contigo", "Último Minuto (live)", "Salamanca", "Nebulosa (rehearsal)", "Luces Perfecta" and "Hago Pop". There is another song by a band called Super Millonarios Vagabundos, this was another project that had Tony, the bassist and Claudio.
That's not all. Dámaris Gurrola, the other keyboardist of Robotril, also uploaded 4 years ago some songs to SoundCloud. I could find "Peligrosa" which is the last song the band recorded, "Untile", and "Super Furry".
I could find another mention of Robotril on SoundCloud. This time I see that "Ya No Quiero Volver Contigo" was included on a compilation by Molecula Records out of Mexico. The compilation was titled "Ruido Amarillo" and it seems it was the first release on the label (catalog MoleCD001). This CD is not listed on Discogs, but I could find some info about it on the label page. It is of course sold out, but I could see many bands from that period were included like Delicado Sónico, Payola or Jaduken. You can listen to the whole compilation here.
Time to look in Youtube. Well, there's a house party! Robotril are playing "Increíble", "Luces Perfectas" and a cover of Daft Punk's "Fragments of Time" on the porch of some house. Very DIY? Then two more songs "Tutu Tu Tu Tantan Tan Tan" and "Electronics in My Head" at the launch party of the Ruido Amarillo compilation at the Hard Rock.
I could find an old Robotril website on Tripod. Remember Tripod? Wow. That was so long ago. On the website I see more gigs, in Mexico City, Puebla and Cuernavaca. Also in Monterrey at the venues Roche, Congolab and Plaza Jardín.
The band lived in between of straight up indiepop and synth-pop/technopop. I was a sucker for that sort of sound at the time. I loved the playfulness of it. I read comments on the Youtube links and the band had fans all over Mexico, all agree they were among the best bands of that time. No one understands why they didn't get further. And I don't think they mean mainstream recognition but releasing a record or something like that. What happened to them? What are the members up to now? Did they continue making music?
::::::::::::::::::::::::::::::::::::::::::::::::::::::::::::::::::::::::::::::::::::::::::::::