24
Aug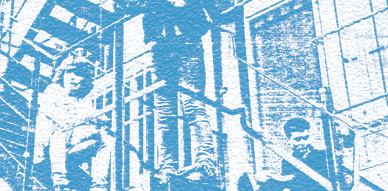 The past weekend at the Cake Shop I was running around, getting an Airiel CD signed by the whole band for my girl. Normally I do these things for myself. Usually I ask C86 legends, or indiepop friends. Probably they've heard about Cloudberry, have seen my silly profile picture on facebook, or have maybe read one of my many clumsy interviews. Then it's much easier, it is more natural and even sometimes I end up taking a picture with the band. Fantastic.
But a shoegaze band, four young Americans from Chicago, that seem very friendly but not very used to such requests, well, it took a bit more than courage this time. There were three bands opening Airiel that Saturday night. The Cake Shop was mostly full for the first few bands and oddly enough by the time Airiel played it was halfway empty, maybe more. I remember a guy wearing a Secret Shine gig. An older guy. It made me smile. Should have told him something, celebrated his good taste. The rest of the crowd was just regular common people.
There was this English guy I met outside of the venue while I was having a break. Leather jacket, smokes. He was from Cambridge. "Best gigs happen in Cambridge" he said, "better than in London". Of course that is total nonsense. He had a band. Psych-Rock he said. I can't remember the name, could it be "Crash"? It was a one-word band name. That I do remember. He was amazed by the Cake Shop. Amazed by New York. He had been walking all day and actually this happened to be his first day in the city. He was taking a break from the band he said. They weren't getting too well together.
By then Mark had already joined J and me. While J got a nutritious and greasy poutine, Mark kept having crepes, plain with sugar, lots of sugar. I wasn't hungry. I had some thai food a bit earlier, just before the show, at a restaurant down the street where 6 beers were 15 bucks. Deal. Unbeatable in Manhattan.
J was friend with the DJ at the gig. He told me he DJs at the Weird nights. I think, I believe, this is a label that puts some cold-wave or/and minimal synth. Not really my cup of tea, but seems to be a popular name in NYC. J attends to them often. The surprising thing, for the second time in NYC I hear someone DJ "Picture Frame" by This Scarlet Train. First time was at NYC Popfest last year. That time it was my friend Brian who records music under Earth First (whose 7″ is out now in Cloudberry). I was amazed. A precious song. My heart skipped a bit, and for a moment the anxiety I had of knowing who the Airiel members were among the crowd disappeared. I headed to the decks and congratulated the DJ who looked a bit like John Cusack. He was nice and humble, he pointed at his friend that was sitting next to him and told me that it was him who introduced him this song. I asked if he had the song on vinyl because I've been looking for it for ages! And he said yes. That he is the only one he knows in NYC that has it. Lucky. What a find. I headed towards the stage and then they played The Popguns. I wanted to go and celebrate their taste with them again, but I desisted. The night  was starting to get better.
Alex doesn't like many bands I like. Today I learned she doesn't like The Would-Be-Goods. It's quite amazing to me. We used to email so much back in the day and she never mentioned it. Mind you, my personal email is a very clear nod to one of their songs. I guess we are even, I never liked The Lucksmiths, perhaps her favourite band. But on that middle ground, those gray layers of indiepop, we agree on many bands, Airiel being one of them. Though I do suspected she is a bigger fan than me. She likes the dreamy stuff much more whereas, you know, I like a lot of the shambolic ramshackle crashing pop.
On my iPhone I googled for photos of Airiel. The ones I find don't help at all. They look like emos. Perhaps there is another Airiel band I realize. I'll have to wait and deal with my anxiety. I'm terrible at waiting, patience is not something I have. And of course, during the years, during this thing called growing up, it had gave me more than a headache. I've ended up looking as a demanding person sometimes. I've pressured people without meaning it too. I like taking action right away, taking decisions, planning. It's much easier like that I feel, that way you are in control, don't get surprises later. But of course, not everyone thinks the same way, and sometimes it ends up in a mess. So, I'm working on that. And here I was going to be patient. I was going to see three terrible bands until I get to see Airiel. And after that, I was going to the merch table and get Alex a CD.
Earlier that day we talked on the phone. She had recommended me using earplugs for the show. After so many years of attending gigs this was going to be the first time I would use earplugs. I know, everyone uses them and it's supposed to be better for you. But I never went out of my way to purchase them, or actually care. I guess, now that I'm getting older and after getting ill I start thinking of these things twice. It's better to take care of things before they go bad. So sure, I stopped in the morning by the pharmacy and bought a 3 dollar pack of earplugs. 30 count and all green. Also I bought a pair of sharpies.
With my earplugs on, almost at the front, I saw Airiel play a precious set. They even played my favourite song, "In Your Room". It was a magical moment that I'm glad that I recorded on video. They sounded splendid throughout the whole show and sadly it went so fast, encore included.
I ran to the merch table and bought from the DJ a CD-EP they were selling. The cover wasn't too intricate, a solid color, a turquoise splash with the words Airiel in Bauhaus font. Perfect. Tons of space to sign it. I spotted the drummer first, he was having a beer with two tall girls. One with glasses, and one without. I asked him to sign it. They all seemed very surprised. Actually every member of the band was surprised. Seems they don't get to sign stuff too often. The next was the vocalist and I asked him to please dedicate it to Alex. Then the bassist and last but not least the guitar player who I told to come to NYC more often.
Anxiety gone. On Monday I posted it during my lunch hour. All the way to Sweden. Now just the normal worries that the package might get lost. Because it has happened a lot. Especially with my postcards. Postcards that used to decorate her fridge. But again, patience. That's what I need. I asked her today if anything had shown up, but her answer was no. Give it another week Mr. Cloudberry! What's the rush?
I remember the times when she cheekily asked me to blog about her. She was one of the few that I knew read my blog religiously. Many times I wrote posts while talking to her. She used to surprise herself that I could multi-task like that. I would tell her that if she wanted, she could blog here too. To this she'd reply, "but I will just post pictures of horses, and my drawings, what will the Cloudberry fans say?" Adorable.
I miss her.
—————————————————————————–
"I've seen you in the rain"
Falkirk. Scotland. That's where This Scarlet Train, our heroes, hail from. Signed to Nightshift Records, Brian Guthrie's label (brother of Cocteau Twins' Robin), they only released one record. A monumental record that has being impossible for me to get my hands on. This 12″ mini-LP is one of my holy grails. But until now, luck hasn't been on my side.
Some years ago they had a Myspace. I wrote to them, but never heard back. I think there were some extra songs, demos, but I can't recall clearly. As far as I know then, the only songs released by the band are the ones that appeared on this record aptly titled "Fimbria".
A fimbria (plural fimbriae) is a Latin word that literally means "fringe." It is commonly used in science and medicine, with its meaning depending on the field of study or the context.
The band was formed by Stuart Nelson on bass and vocals, Steven Cocherty on drums, and Robert Polson on guitars and keyboards. The story tells that the band split when Docherty left the band in 1988. Nelson and Polsen carried on with the band for a bit but in October of that same year they called it a day. Nelson went to form Captain Trips and Polson would start Water Magnesium. Never heard of these bands myself! After Captain Trips Nelson joined Uncle Jack and continued to play with them until 1997. Then Nelson joined Little Green Apples as a second guitarist. None of these bands seem to have left any records. At least, I couldn't find any more info about them. Anyhow, back to the lovely "Fimbria", the producer for this record released in 1987 was Keith Mitchell. The sleeve was done by Steven Swinney.
The record is catalog number NISHI-202 in this nice label that put out the likes of Lowlife, and the songs were recorded at Planet Studios in Edinburgh in July 1987. The songs included were:
A1         Picture Frame
A2         Autumnhood
A3         Candice
B1         Kistvaen
B2         Still Rain
B3         Lilyhaze
All songs have that dream pop feel that makes me swoon. Wonder if Airiel knows them. If Alex would like them. I could see some similarities between them and the Chicago band. It's perfect pop, blissful, rapturous. Of course "Picture Frame" is the song that hooks you up immediately, but the rest are really strong too. I can only wonder why they didn't get to release more stuff, these songs tell me of a band that were way above the average, a band that perhaps were a bit ahead of their time too. But where are they now?
If anyone knows anything about them, or has an extra copy of the record. Please get in touch! I would really love to know more about this band that keeps appearing in my life. And if it's signed by the whole band, even better.
::::::::::::::::::::::::::::::::::::::::::::::::::::::::::::::::::::::::::::::::::::::::::::::