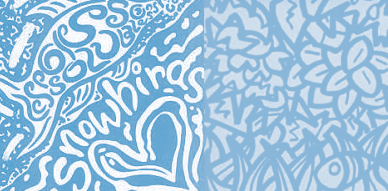 I'm exhausted to say the least, the past days I've been waking up at 6:30am every day to get to work and cover for my boss as he is on vacations. I'm not a morning person at all, so this is really hard. I can't fall asleep early and a couple of hours after I finally do, I have to wake up to catch a subway to the city. For me this is as tough as it gets. I don't mind working, but having to wake up at these uncivilized hours is a torment to me.
While I work I listen to music and try to find new sounds, new music that might be worth recommending or who knows, maybe good for the label. Especially at this new schedule where my football radio shows don't start until later during the day. So the mornings end up being a good time to discover bands and hopefully they keep myself awake.
So what have I found the past few days?
There's the band Beautyness from Minneapolis, Minnesota, who have two songs on their Bandcamp. The songs "Cynics Bliss" and "Spell" are free to stream and also free to download. They are both upbeat indiepop songs and I'm left curious to hear what the band has in store for the future. The guitars on the songs are really nice I think. The band is formed by David Martini, Scott Martini and Matt R.
Peruvian band Dan Dan Dero have already enjoyed good reviews on the blog, but as it is the case with this blog every time a current band has some important news, worthy of talking about them again, I will recommend again. On Monday the band released the first video for the first single from their upcoming album. There are no details about this album, aside that it will be released in October. The band is right now touring abroad for the first time, in Colombia, and so this news come in a great moment for the band. Check out the video for "Detonador" and try not to get a seizure.
Cat in the Case is a Taiwanese band who released three songs on Bandcamp last June. The songs being: "Summer", "Bog Down" and "Something New". They are surprisingly really good. Girl vocals over distorted guitars and superb pop melodies. Of course I check out their Facebook to look for more information and aside the numbers, they formed in 2015, I can't understand Mandarin, so yeah, not friendly for the rest of the world sadly! But that doesn't matter if the songs are this good, right?! Speaking of which, I do have to feature a Taiwanese band on the blog sometime soon, right?
Fourth entry for this post comes from Manchester. The Breaks only have one song uploaded (and with lyrics!) on Bandcamp and it is a fine slice of noisy shoegaze/pop. There is no other information about the band or the song, or anything, we only know the song title, "Honey". EDIT – Actually there are four songs. I don't know how I missed that. There is "Honey" of course but also there is "I Need", "Biscuit Factory" and "Misery". Also I was pointed to a promo video for "Honey" on Youtube! And even found out they hail from Burnley. 
And lastly, I have just discovered the Glaswegian band Life Model who released a tape last July with 4 really good songs. The "Lucky EP" came out on Frux Tapes Records from Durham, UK, and it seems that there are only 6 copies available of the limited edition of 50. If it wasn't a tape I would hurry and buy this, but you know how much I dislike tapes. So yes, I'm streaming the four songs, "Skin and Bones", "Lucky", "4ever" and "Together" on repeat now. I would like to know more about them though and I see on their Bandcamp that they have songs dating from 2012! The band is formed by Sophie Evans, Chris Smith, Joanne McCafferty and Michael McDonald. How come they haven't played Indietracks yet? An unsolved mystery indeed.
—————————————————————
I visited France for the first time last year. I had such a good time and hope to go back as soon as I can. There are still many castles and cathedrals to visit, and more. I didn't get around to have much indiepop in my trip but to me, France, has a long tradition of great indiepop bands that even though is not huge in numbers, there's always been quality.
This weekend there's Paris Popfest, it will be its first edition. I'm going to miss it but there are many friends going. I'm sure it will be a lot of fun and there is of course that Field Mice sort of band with Michael Hiscock that I think will be a treat for everyone.
So yes, France is important for indiepop. There are many fans and there's even a great record store, Hands and Arms, that carries indiepop from all over. The last release on Cloudberry was a 7″ by a French band, Pale Spectres. So really, it makes sense to stop in France for our next featured band in this indiepop world tour.
I own the two proper releases of Les Poissons Solubles but in due honesty I don't know much about this band. I thought then, while thinking of many French bands that I like, that it would be interesting to find out any details that could paint a better picture of the band.
Then what about the soluble fish? That's what their name means, right? Fish that can be dissolved in water.  Let's see what there is to be found.
As it is become a norm in these investigations, my first stop to find any hints and details is Discogs. Here to my surprise I see a demo tape listed, this one I don't own. It has no catalogue number nor artwork. It only says that this demo was on a Sony C60 cassette and dates of 1993 or 1994. On it there are 8 songs, "Here Comes the Summer", "Can't We Start Again", "Ne Passe Plus #1", "My Small Red Sun", "1 2 3", "Perfect Day", "Le Canal du Midi" and "Ne Passe Plus #2".
Their first proper release was a split 7″ that came out on the great Waaaah! label. The band contributed two songs, "Can't We Start Again" and "My Small Red Sun" to this 7″ that was shared with the Snowbirds in 1994 (catalog BULL 27-0). The Snowbirds had "Love Will Come My Way" and "Impossible Dream". I can see that the two songs were included in the demo.
Then it seems there was a long period where there was no releases by the band. It was going to be 5 years later, in 1999, that the band was to release its first 7″ on their own, the "Here Comes the Summer" 7″ on the very fine label Plastic Pancake (catalog 008). "Here Comes the Summer" was indeed in the 1994 demo and also the closing song, "1 2 3". The only "new" song would be "Mathilda Jane" that opened the B side.
There are also a few compilation appearances listed. The song "Can't We Start Again" was included in the "Summer 93 Hits" tape in that same year. That means the band and this song was already around 1993, prior to the demo. This tape compilation came with a 32 mini-booklet, I wonder if in there there's any information about the band.
They were to appear too on the tape "Etreinte & Tempo" released by Disco 2000 (discompil 01) and JMS Records in France. The song they had on it was "Perfect Day" and it says on a note that the majority of the bands on this tape were from the Toulouse area. Were Les Poissons Solubles from there? Quite close, they were from Montauban as the Anorak City blog confirms.
Montauban is a commune in the Tarn-et-Garonne department in the Occitanie region in southern France. It is the capital of the department and lies 50 kilometres north of Toulouse. Montauban is the most populated town in Tarn-et-Garonne, and the sixth most populated of Occitanie behind Toulouse, Montpellier, Nîmes, Perpignan and Béziers. In 2013, there were 57,921 inhabitants, called "Montalbanais". The town has been classified "Ville d'art et d'histoire" (City of art and history) since 2015. The town, built mainly of a reddish brick, stands on the right bank of the Tarn River at its confluence with the Tescou.
Lastly, they had the song "My Small Red Sun" on the tape compilation "Superqualifragilistic" released by Nessie Records (NESS587).
Now, have you heard their songs? The girl/boy vocals that I die for? On Last.fm they are likened to the Fat Tulips, Heavenly and Ruth Miller. I also see that there is a hello to a Nathalie. Was Nathalie the vocalist?
Of course my friend Alex from 7iete Pulgadas wrote about the band when he featured the split flexi with the Snowbirds. Sadly he doesn't know any other details. I can see some people commenting how good the song "Can't We Start Again" is, and I can only agree! What a gem of a song!
I can't find any more information about the band. No band members, no other releases, no other compilation appearances or gigs played. This is a question to my French friends, who were Les Poissons Solubles, and what are they doing now?
::::::::::::::::::::::::::::::::::::::::::::::::::::::::::::::::::::::::::::::::::::::::::::::