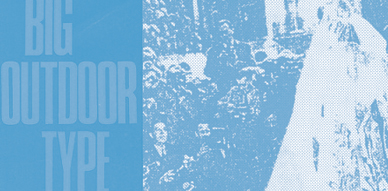 Was this the most successful Indietracks ever? I wish the organizers would answer. I saw big crowds. I saw a new renovated spirit in people. And most importantly, I saw passion. It's true though that it can become repetitive for those who come every year. You get excited for the same things and you complain about the same things. It's like that. We all know we hate the warm beer. We still add some ice to it even though that's a sacrilege to beer lovers. But there's no fridge. Unless there's a fridge donation, we'll have to stick to it year after year. That if Indietracks continues to happen every summer.
Every year there's rumours that it will be the last Indietracks. Knowing that I "might" miss the last one, makes me cross the pond. This year even. A year where I have exclusively traveled for the festival, no traveling here or there before or after. It was a Derbyshire vacation as bleak as that sounds. But it wasn't. Because I was in indiepop paradise, meeting friends and enjoying a handful of bands.
Because I don't enjoy them all. I can't. Who can? What Indietracks used to do amazingly well their first years, booking the great up and coming small bands, is not their forte anymore. Booking the bigger bands is their new forte. The headliners are picked up with intelligence and good taste. For me, it was all about The Brilliant Corners and Helen Love this year. The first playing Saturday before Camera Obscura, the second on Sunday before Still Corners.
Sure, you ask how come Still Corners headlined the closing show. You are not alone. I wonder the same thing. I like Still Corners, but their music is not the kind you want for closing a festival. Maybe they should have headlined on Friday. The opening night, when things are still calm, and we are totally fine to be dreamy and wishful. Not on Sunday. On Sunday I want to party. Party until the sun rises (though this is impossible in English culture it seems, everything should be over by midnight). But still. The energy is there. Everyone has it. And I think, Helen Love would have a better closing band. But these are just details really.
This year it felt very short. Time passed very fast. I barely had any conversations. I don't think it's the year I've seen the most bands mind you. But time flew. I even woke up early every day and enjoyed my free breakfast at the hotel. I was always before 1pm at the festival grounds. How did I didn't have time to have long conversations with friends? How didn't I step a foot in the stationary train? I don't know. I don't understand it. Simply there was no time. I remember going from here to there, to the bar, to the other stage, to grab something to eat. Talking about eating, was it me, or were things more expensive this year? That's ok. Inflation, right? Though there was inflation at the merch stall. I bought a CD-R by Finnmark for 5 pounds. I think it was a rip off. But well, that's me, supporting indiepop. But 5 pounds a CDR? I think there's something wrong there.
If previous years I had the vegetarian curry many times, this year I only had it on Friday. I think it was tasty, though I prefer the previous curries they had. And also I think the portions were much smaller this year. Maybe it's just me that loves big American portions. I don't want to bash the food carts, but I think it really could be better. Why there's no schwarma or kebab cart? I see these stores all over UK, why not have that here? I think it would be such a success. I saw there was a new Paella stall. But it was always empty. I think no one had it. Shame. The burritos well, that's what I ate the most. They never had the pulled pork though. I sticked to the chicken then. They gave you 5 or 6 pieces of chicken. Like 15 beans. A spoonful of rice. And then they ran out of guacamole. They didnt know how to fold the burrito either. Ok. I'm spoiled with Mexican food in NY. But for 6.50 pounds a piece. I expect a bit more!
Prices might be the only thing that was a bit off at Indietracks. But that's not a big deal when you are there. You just enjoy your time. Think about the bank and your accounts later.  There weren't that many crazy characters this year but we had owls. I didn't ask. But there were owls at the bar. I petted one of them with care. I didn't want to be pecked or lose a finger. They  were beautiful.
The disco on Sunday was quite epic. With the train dancing and the cheesiest hits of the last couple of decades. Killing my idols, boy band Magneto, who I thought their song "Vuela Vuela" was an original. It wasn't. I learned it was "Voyage Voyage" by Desireless. My Mexican peers never told me so. Still I believe Magneto's best song, "40 Grados", is an original. Unless you can prove me wrong.
Do you remember Madidi looking exactly the same as Roxanne from Veronica Falls? Do you remember the rainy Saturday jumping puddles and Camera Obscura being forced to play indoors? The sweaty train when we saw Northern Spies? Or that illustrious record boss dressed ridiculously as Scarface? Do you remember The Secret History and the US flag? The Brilliant Corners repeating "Meet Me On Tuesdays" as an encore because they didn't practice more songs? Or when we all got on the stage with Helen Love to dance like possessed?
What a beautiful weekend it was.
Now with the Post-Indietracks blues, back in New York, working and all, I'll see if next week I can go over the gigs, the friends, the special moments in detail. I remember I did that a couple of years ago. It's hard, but it means a lot. The kind of energy, excitement, PASSION and LOVE you get from Indietracks is unique. I've been saying I won't go next year but I really want to go once again. Please team Indietracks, make it happen again! (and maybe invite me to DJ!)
————————————————————-
It's Saturday, but this song is about Sundays. It's about Big Outdoor Type. Just like the people I met at Indietracks. All outdoors. Mostly though. When it rains, we go indoors of course. And when we need to refresh ourselves with warm beer. THOUGH. There was a point when I got a very cold and chilled Stella Artois. I think it was from a secret stash from some of the Spanish crowd. Can anyone confirm/remember this?
Anyways, The Big Outdoor Type. I heard them first time back in 2008 I believe, thanks to the once prolific Shelflife blog (why did you stop Ed?!), and I liked it. It was similar in style to The Friday Club who I've covered in the blog already. Or The Watt Government. That sort of classy early 80s, girl-led pop.
There are two songs on this 7″. On the A side there's "Call You on Sundays" and on the B side "Seventeen". For sure the A side is the better. And that's the one I will share. But you can listen to the B side on Youtube here.
The record was released in 1984 by Havasac Records, being the first and only reference in their catalog. What does that mean? Most probably that it was a self-release.
As most of these bands from the first half of the 80s, their information on the web is very scarce. In this case, the information is non-existant.
Though I'm still missing this 7″ in my collection, the blog From A Northern Place shares scans of the sleeve. On the back cover we learn some the band members first names, though we wish there were last names so we could track them down!
It says:
The Big Outdoor Type are: Tracey, Dianne, Neil, Phil, Steve, Tony
and The Brass: Steve, Dave
Some names are thanked too: Pete, Dave, Reg, Simon, Cathy and Hazel.
There are some special thanks to Phil Andrews, Dave Jones and Roy Douglas.
The only other sort of valuable information is on the labels. There are two last names: Davidge and Fuller. To whom they belong? Don't know. I just know them two wrote both songs.
The plot thickens.
If anyone out there know anything about them, please share! Would love to know! A spare 7″ would be nice too! But now, enjoy the great song that is "Call You on Sundays".
::::::::::::::::::::::::::::::::::::::::::::::::::::::::::::::::::::::::::::::::::::::::::::::