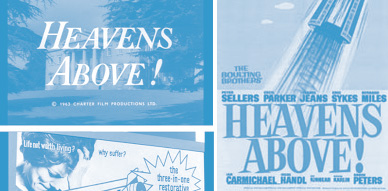 I must have woken up early on Saturday. Breakfast is served at the pub until 11am. But I must have been around 10:00 am at the pub. As I learned last year, I made myself comfortable at my friend's table, joining Cris, Madidi, Yago, and the whole Spanish crew and then headed to serve myself breakfast. This way I get breakfast for free instead of 7 or 8 pounds. I love that there's no control for it and the people working there don't care obviously. It is true though that last year I couldn't get away with murder everyday as my ex-girl end up making me pay 2 of 3 breakfasts, but this year I made it to 3 free breakfasts. Sometimes it's nicer to be single.
Proper English breakfast then. Sausages, many of them, beans, egg, tomatoes. Orange juice. And then I love HP Brown sauce over my sausages. I mix it all. Tastes heavenly. Very unhealthy though. But three times a year doesn't hurt.
I joined Carlos and Maria on a taxi towards Butterley Station. We arrived just on time, the train was about to leave. We walked towards the front of the train, all the way to the bar were we had a very nice talk with the old gentleman that was acting as bar tender. He recommended us some beers that we took happily. I can't remember the name right now, but I remember it had some bees printed on the aluminum, yellow and black cans. He was explaining that these beers used to be stronger back in the day, that they were made in the Midlands but god knows where they are made. Modern times as they call them.
As soon as we arrived to Indietracks grounds we knew we had to be smarter and just cross towards the first wagon and get a good place. We swiftly did that before anyone got on. Eventually the whole Indietracks was in this wooden car making  it the hottest place I've ever been in. What was all this fuss about? Why this heat? Why all these people? Northern Spies was going to play.
I admit not having heard any of the songs before, as when it comes to new bands I'm usually under a rock. I had heard Astrid's other project though, Don't Cry Shopgirl, and I love it. So for me, it made a lot of sense to go check Northern Spies. At least I knew she could sing nicely. With everyone of us sweating, bathing the car's floor with drops falling off our faces, Astrid began a beautiful set of acoustic pop that must have lasted around 25 minutes. With jokes and stories in between songs, and unexpected charm, she made the heat almost bearable. Everyone's t-shirts were wet. Hair was flattening. But we all gave a round of applause every time a song was over. Sweet and very descriptive, smart and quirky, that's how the songs sounded like. From the top of my head I remember the song about Indietracks, "Swanwick Junction", whose lyrics and feeling was, I'm sure, very dear to all of us in the crowd. And then the song "America" where Astrid sings about her next trip, a dream trip, to the US. A trip that I believe is around the corner, and where she will be playing a show here in my town, in NYC! I look so much forward to that, to hear these songs again, and perhaps be transported for a bit to Indietracks. Ah! The memories!
After we all got off the train, Astrid did a little reprise for a little kid that was on the platform. One last song. That's when I see Paul Sunbather arriving wearing a great Trixie's Red Motorbike t-shirt. I was very jealous of it. Where do I get it? Supposedly at Trixie's site! I should order it now before I forget! Then as soon as I could I headed to the bathroom to wash. I needed to freshen up! I had been melting on the train.
I got to listen just a bit of Finnmark afterwards, just the end. Every one that saw the whole thing was praising them. They seemed to have sounded really well, so I bought their CDR for 5 pounds. Very pricey. I still haven't listened to it though. But will get round to it soon. You know, there's a big pile of CDs to listen.
More beer then. Back to the indoor stage. Choo Choo Trains are playing. I listen to two or three songs and I'm not into it. I'm not captured by the sound. Shame as I like all-girl bands. I thought crosses my mind, the drummer looks very much like Dolly Mixture drummer.
After heading out and talking to every single person at Indietracks I return, minutes before 3pm to the indoor stage. I buy and fulfill my beer needs and head all the way to the front. What's happening? Well, Pale Spectres are playing. If I had seen them on Thursday in London and thought they were brilliant, well, at Indietracks they were even more brilliant. They truly deserved a bigger crowd, and they got it. Cute moment when Rafael was taking photos of the crowd from his drumming position. Or Stephane being almost a kangaroo jumping all around the stage while he was pounding the bass. You could tell they were having the best of fans, enjoying like it was their last concert. And you could see next to me all their French friends and girlfriends, falling head over heels for them, with pride, with excitement, with that sort of feeling that you know that your friends are making a mark here. And I must say I mixed in there, I joined that feeling. I was happy to be able to call them friends, to know them, and now to work with them in this future 7″ that will include four songs that they included in their set. You don't want to miss that. This is one of the best bands around. Hands down.
What time it is? Well, it's lunch time. Let's try the burrito today. No pull pork? What do you have? Only chicken? Well let's get some chicken. Put some more spicy sauce please. Avocados. No sour cream. Never sour cream please. Now The Understudies are on stage. I wait for Miguel to join them. They sound beautifully. What a lovely band they are. Not the first time I see them. But they always sound good. They are quite unique these days in their sound. They are ambitious, but not pretentious. They have a very polished taste I think. They are elegant. And they dress elegant too. I sit down at a table with Elin and Lindsay. Emma joins us too. Eating a burrito with friends. The Understudies sounding on the back, can lunch get better than this?
I think I got to listen the last Fever Dream song. I can't remember by now. It sounded very hipster to me. I wasn't thrilled. Everyone raves about them though, there must be something. I hope they have some releases soon so I can properly listen. More beer. I get to talk with one of the bar tenders for quite a bit. Our conversation revolves on the fact that there are no refrigerators. He tells me if anyone was to donate a refrigerator, next year we would have cold beer at last. People, maybe some of you have a big refrigerator you don't need?
Let's watch When Nalda Became Punk. The whole Spanish crowd starts filling the front area of the indoor stage. Elena can't ask for more support. We learn that it is Antonio's birthday too and he has got a nice present. A cat photo, framed. 1 pound I believe, bought at the merch tent. The framed cat adorns the stage now. They have plenty of stories, I love stories in between songs. I don't like when bands start thanking every other band that ever existed or the venue because they don't know what else to say while they are tuning their instruments in between songs. I prefer stories. And Nalda has them. The songs to me sound better than at Madrid Popfest, they sound chiming and fun. Bouncy and catchy. Way to go! Fun and tight, Nalda enchanted the Indietracks crowd. For me, I especially like the boy/girl vocals songs that they have. Check those out, they are really good. It's really like the Spanish Pop I always loved but sang in English, without losing that classic charm of the bands from the badly called tontipop era.
Time for The Great Ghostby and him doing unheard things with the American flag. The Secret History are giving one of the best shows I've ever seen them. Michael is covering his head, his face, with the American flag. The band is just pouring all the energy they've got. You can't think they have jetlag if you are seeing what I'm seeing. They are like an stampede of pop, of guitars, of drums, of fabulous lyrics and immense songs. My Spanish friends tell me how huge they are. How much attitude, how much "balls", they have. That it's unheard for English bands to come and give this much on stage. I tell them that it's also unheard for American bands. It's a fabulous show, playing again some My Favorite songs, songs that make Arnar the happiest fan ever. He would tell me later that was the best moment of the festival. He would have never expected to hear them again after so many years when he did in Sweden. Viktor is terribly happy. Everyone is. After the show we all take photos with Michael and Gil. Everyone is smiling. You can say The Secret History have conquered England. As I said on a previous post. The Secret History – Amazing live, if you miss them, you die. Hope you didn't miss them then kids.
How much longer can this post get!? Then I headed for the McTells and more beer at the shed. I had a bunch of McTells records in London and I was supposed to bring them to Indietracks to get them signed. But guess what? I forgot. It was a fine show. But for some reason or another I ended up distracted chatting with people. I feel I was a bit overwhelmed with so many shows and it was time to rest. Socialize. So after the McTells I decided to skip The Pastels. I know, they are The Pastels. I love so many of their songs. But if I'm terribly honest I'm not that keen in their later stuff. Though from far away I heard them playing Nothing to Be Done. And I admitted defeat this time. The Pastels win. And me? I was far away while everyone was enjoying that perfect slice of pop.
Then what everyone was afraid happened. RAIN. Stupid English rain. Everything starts getting muddy and sticky. The restaurants closed. So no dinner. Everyone starts pulling out their umbrellas, their ponchos. Some are already prepared and have their rain boots on. Feeling miserable. But don't despair. The best thing ever at Indietracks is about to happen. The best gig by far is just around the corner at the indoor stage. A bunch of cool gentleman come on stage, leading them is Davey Woodward. At his left there's a guy with a trumpet. I grin of happiness. I secure a spot on the front row. Because I want to see them close, next to a father and a daughter. A daughter that is on her dad's shoulder, holding a Brilliant Corners LP. I'm close too because I want a setlist after the gig. And so, it starts. And they sound so tight, so perfect, as in their records. Right now I don't know or care how they sounded in the 80s. For me, how they sounded that day was timeless. It was the way I always expected them to sound and my plane tickets to UK were well spent. They played all the classics (well, what I assume are the classics!), from "Teenage" to "Oh!", from "Rambling Rose" to "Why Do You Have to Go Out With Him…", and so on. "Brian Rix" was also there. And they played "Meet Me on Tuesdays". And then once again after people asked, shouted, for an encore, The Brilliant Corners treated us once more for "Meet Me on Tuesdays". It was magical. And having had the chance to talk for a bit with Davey after the concert over a beer was very nice as well. Sadly the Brilliant Corners were there just for a day. They played their show and had to leave instead of enjoying the festival. I hope Davey can come next year maybe with the Experimental Pop Group! That'd be great too! But as they say, The Brilliant Corners can claim on their own, vini, vidi, vici. Because they did.
Terrible news now. The rain is awful and Camera Obscura are not playing at the big stage. They have to move to the indoor one. The discos are canceled. I don't believe Camera Obscura were happy about it. They wanted the big stage, the bigger crowd, the better sound. But what can they do. The rain is ruining it. I hope they are not pissed! I'm always afraid of Tracyanne being pissed. This is their last show in a long time, Im sure they want to do their best. They are all looking really sharp and good today. I lost my spot at the front. I'm at the back now, chit chatting with people and getting more beer. I listen to them from there. They sound great. I look at the stage. Tracyanne is sitting, perhaps tired. It doesn't matter, she still sings beautifully. And when their new hit "Break it to You Gently" I get truly happy. That's the one song I really like in the new album.
Then everything is over. There's no dancing. Most of my friends have already left the festival grounds towards the hotel. People suffer when there's rain. They lose their minds. They overreact. I want to stay and party. I would go to the campsite but the rain doesnt seem like it's stopping soon. They are calling for the last train. I walk towards the entrance, well more like running, and under my umbrella I have myself, Astrid, and Amanda. I wonder how am I doing this. Tiny umbrella. I dont have a better idea to give my umbrella away for the girls to get kind of dry to the campsite. I'll manage alright on a cab. I will be dry. The night is over. And it's over with a bittersweet taste, that I didn't party as I would have wanted but I saw some fantastic life-affirming gigs.
I ride the taxi with Arnar and Rasmus back to South Normanton. We stay talking outside the hotel for a bit. Kenny from Camera Obscura joins us for a bit. They all smoke. I'm still a non-smoker. The wee hours. We know already that this is almost over. There's just one more day of festival and then everyone will be leaving this Disneyland of indiepop. If only…
————————————————————–
Heaven's Above: Heavens Above! is a 1963 British satirical comedy film starring Peter Sellers, directed by John and Roy Boulting, who also co-wrote along with Frank Harvey, from an idea by Malcolm Muggeridge. It is in much the same vein as earlier collaborations between Sellers, Harvey and the Boultings, Private's Progress and I'm All Right Jack.
Today's obscure band is as obscure as it can get. I only know of one single recording by them, and it's not the best sounding. It sounds like a demo, of course. But it's quite a curiosity I think. And I think there's some value to that. Their song is called "Autumn Anorak". That's like über indiepop. And was it because of the movie that they gave themselves that name? I don't know. Heaven's Above was a band from the UK. That's as far as I can tell.
This recording comes from another very obscure tape compilation called "123456 Road Runner". There's absolutely no information about this tape on the web unless google forget to find it. The song appears on the B side of the tape, being the fifth song there.
There are some known names on it though, like The Prescriptions, Strawberry Story, The Snowbirds, All Over The Place, The Losers, Fat Tulips, The Cudgels, The Lovelies, Dreamscape and Dalek Beach Party. The rest of the bands on it, I've never heard of. But there are some interesting surprises. Like this one with it's fabulous chorus, "Be My Anorak Baby".
So who can help me shed some light on this band? Or even on this tap compilation?
Edit: Uwe from Firestation just tipped me that they also appeared on a tape compilation called "A Prospect of the Sea" that you can check the tracklist here. It was released on Cloud Production (Smile 003) and they included "Autumn Anorak" and also another song called "God Told Me To Do It" . No clue how this other song sounds!
:::::::::::::::::::::::::::::::::::::::::::::::::::::::::::::::::::::::::::::::::::::::::::::