30
Jan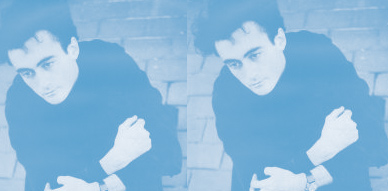 This has been already a difficult week. The United States Postal Service has raised the postage prices. It's expected that every year they do so, and for the last couple of years their increases were really reasonable. This year in the other hand has been insane albeit not for domestic postage. It has been international postage what had been hurt the most with increases of almost 100%!
What used to cost around $6 to post a 7″ abroad now costs almost $10. Small labels that don't really have big distributors behind them, that rely on individual buyers abroad will be hurt the most. Thus, Cloudberry will be really hurt. Unless of course international fans don't mind paying now much more for postage than what they are already buying. We'll see.
Sadly I spent yesterday afternoon updating the paypal buttons with new prices. Please do write me if you want to combine postage. We'll always try to work something out. The terrible part of it all  is that all these new prices weren't calculated in the pre-orders for our next three 7″s. This will only mean that we'll be losing a hole lot of money when posting these pre-orders. But what can we do? What's fair is fair. Perhaps we shouldn't do pre-orders anymore if the USPS are going to come with crazy surprises like this one.
I do see a good opportunity though for international indiepop fans. It might be a good time to start a mailorder in your country as people will probably prefer buying records that way as it might be cheaper as the mailorders usually buy in bulks. Or perhaps the existing mailorders will take advantage of it all and become more central, more important and more successful too. This is all yet to see, but the chances of thriving are big I think.
On a not so related note, the New York Subway fares are also increasing. My monthly pass will go from $104 to $113. Everything's going up!
Anyways, back to the big issue of the week. Sure these prices are less competitive than the ones we used to have. It's funny. I used to complain of German postal rates. But they have gone cheaper in the last couple of years. I think that you can mail 5 7″s for 5 euros. That's a super price. The US instead think we should have Japan-like prices for our postage. I wonder if many of the other small business around won't be affected by it. Probably they will. And is this the way the American government tries to help it's businesses?
I read in some forums some Canadians cheering for this postal increase. Their reasoning being that they couldn't compete with the previous US prices. The Canadian postage being quite pricey. They said the previous US prices were unrealistic, that they were subsidized, and now things are getting fairer. Maybe they do have a point. But doesn't it feel terribly stupid to pay 10 dollars postage for something that costs really around 5 dollars? Doesn't make any sense.
I can understand that prices had to go up. But I do hope the USPS bright minds come with some flat rate ideas as the German did. That would alleviate this complicated panorama were are seeing. In the meantime I urge everyone that reads this to sign this petition, we need to fight in every front to make indiepop survive. This might be the biggest blow I've experienced since starting the label. I have to be honest that, for the first time, the future of the label is a bit scary.
PS. I have one good news. The Flowers 7″ will be out February 15th. More on that next week! Keep your eyes peeled!
———————————
PATRIC (Pathosystems Resource Integration Center) is the Bacterial Bioinformatics Resource Center, an information system designed to support the biomedical research community's work on bacterial infectious diseases via integration of vital pathogen information with rich data and analysis tools.
The only famous Patric I could think of:
Jason Patric (born June 17, 1966) is an American film, television and stage actor. He is known for his roles in the films The Lost Boys, Sleepers, Your Friends & Neighbors, Narc, The Losers and Speed 2: Cruise Control. His father was actor/playwright Jason Miller. Patric is the maternal grandson of Jackie Gleason.
Not many clues there about the mysterious, enigmatic and obscure Patric.
A couple of weeks back Stephan from Germany sent me a couple of songs from this mysterious band. He asked me to blog about them. The information online seemed scarce, but I actually ended up finding a 12″, their one and only, for a good price. The songs were brilliant. Perfect jangly pop. Chiming guitars, and the kind of British vocals we all love!
The songs were: "The Message", "On the Road", "It's Over". My favourite being "The Message" with those girl backing vocals. It kind of reminds me a bit of The Bats! But UK style? Yeah, something like that. Strangely. It's pretty good.
This record that has on the front cover a black and white photo of who I would guess is the real Patric was produced by Chris Groothuizen, engineered by Charles Bullen and recorded at Cold Storage, Brixton. There are special thanks to Sarah, and the cover photo was taken by Suzy Gibbons. It was released by Orange Records (catalog JOOS IT) from Camberwell, south London.
On the labels of the record we see credit to a P. O'Connor. Probably then, Patric O'Connor?
There is some information though about what happened to our hero Patric after this release. He joined the House of Love (?!). Well, not quite. He joined the remaining members after Terry Bickers left and Guy Chadwick was having a sabbatical. With them they formed a band called My White Bedroom who released an album with Plastic Records in 1991. I have never listened to it, but I plan buying it next week, it doesn't seem hard to find, though with all these price increases perhaps I should cut my spending! The Youtube uploads of some of their songs are nice… Anyhow…
On an internet forum I read one of the guys that was in Counterfeit (the band on Creation Records and who had a re-release not so long ago on Vollwert) saying about My White Bedroom:
The band were originally called "Patric" – at the time the only HOL member was Chris Groothuizen (the bassist who didn't make the HOL reunion).
Vaguely remember the My White Bedroom record – but I have the only 12″ Patric released – "The Message".
I played with Patric and The Motorcycle Boy at the Goldsmiths Tavern in'89 with a band called Stranger – we changed our name to Counterfeit, made one shit Creation 12″ and split up
On this same forum, on a message from August 18, 2008, our hero Patric shows up and decides to tell us the story of the band! So hold on tight and read:
My White Bedroom was formed in late 1985 and performed their first 'proper' gig at The Ambulance Station in early 1986. They continued in one form or another until 1996.
In 1989 after being dropped by Orange records Patric approached Chris with the idea to make an album . Chris had taken over Plastic records from Guy Chadwick and was keen to sign up new acts to the fledgling label. Money was raised from various quarters ( Alan McGee stumped up a couple of grand) and the record was recorded in two weeks at a studio on Bedford Hill in Balham in December 1989. More recording and mastering followed in 1990 but it wasn't released until May 1991.
Some of the musicians on the album had played in the band at various points during the 1980's :
Simon Walker joined the original My White Bedroom lineup in 1986 and was with the band for two years before he went on to join HOL after the departure of Terry Bickers. Simon played lead on 'Lazer Gun' , 'The Garden' and 'This Time'.
Chris Groothuizen met Patric in 1985 and spent many an hour 'jamming' and honing his bass playing skills in a Camberwell squat before joining HOL in 1986. He played bass on all the tracks and produced the record .
Pete Donaghy was an American guitarist who played with MWB when they supported HOL on the English leg of their European tour. He played lead on 'The Ocean' and 'Into the Light Now' .He went on to form Mung in the 1990's .
Pete Evans was the HOL drummer and is still with the band today. He played drums on all the tracks.
Mick Gallen was an Australian musician who played the Doors style keyboards on 'Lovechild' and a few other tracks.
Backing vocals were by Patric's sister Rachel.
All lead vocals and other lead and rhythm guitar parts were sung /played by Patric who also wrote all the songs.
The album had some ecstatic reviews and went on to sell a respectable amount in spite of having no promotion and being deleted by Creation Records after it's initial run.
Hope that clears up a few facts for anyones who is interested,
cheers – Patric
And that's the end of it. No more information about this obscure Patric. If they had been going though for so long, they might and must have more songs. And that would be amazing.  If they played any gigs? If anyone of you saw them play? I wonder what happened to him after the My White Bedroom record too. If he continued making music. As always so many mysteries. But here, I will urge you to get yourself a copy of the Patric 12″. It's a long lost classic. You'll like it!
::::::::::::::::::::::::::::::::::::::::::::::::::::::::::::::::::::::::::::::::::::::::::::::
Listen
Patric – The Message