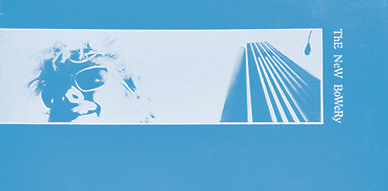 This past week has been a very quiet week for the label. Not so much for indiepop as the Sarah Records book and DVD are out now. I have ordered the DVD and waiting for the book to be out in the US so I can order it from Amazon probably. But as I don't have them with me yet, can't really give an honest review! So I'll wait for them first before rambling!
Then there has been some interesting releases that I've picked this last week. One was the Saint Marie Records reissue of Secret Shine's "Untouched" album (the CD version, vinyl was already sold out). Another was the new and second album from De Montevert (titled "De Montevert") on Nomethod Records. And last but not least The Stems' "1984 • 1987" book and CD on High Voltage. On top of it all I manage to get the "Only Ugly People Smoke" album by Nixon at last. I think it was a good shopping spree as I didn't even put a food in any record store in Italy while on vacation.
In two weeks I'm off again for a small vacation, a week in Peru. Mostly visiting Lima but also doing a side trip to lake Titicaca. Very excited about that trip as I always wanted to go there. Hopefully upon my return the Don't Cry Shopgirl will be arriving home. That would make me super happy!
So this post will be short then, as I want to write questions for a couple of bands I plan interviewing. I've sent a bunch of questions in the last months to different bands, but many haven't send them back. Which is a shame. But I keep trying in finding out the whole story, the full picture, of the bands, the scenes, indiepop in general. Maybe one day, as Jessel always asks me, this will become a proper book.
———————————————–
I was looking onto some bands I have on a long list. A list of bands I want to know more about them, that they are obscure and have so little written about them on the web. Mostly from the 80s and mostly from the UK. One of them was The Lovehearts.
As far as I know they only released 2 songs. Both of them appearing on a compilation called "The New Bowery" that was released by Tees Beat Records  (TBLP 1) in 1984.
The Bowery  is a street and neighborhood in the southern portion of the New York City borough of Manhattan. The street runs from Chatham Square at Park Row, Worth Street, and Mott Street in the south to Cooper Square at 4th Street in the north,[1] while the neighborhood's boundaries are roughly East 4th Street and the East Village to the north; Canal Street and Chinatown to the south; Allen Street and the Lower East Side to the east; and Little Italy to the west.
I'm quite familiar with the Bowery. Why a label in the UK called the compilation like that, and even included a photo of the Empire State building on the back baffles me. I have no clue. I don't own the record, but there's a very blurry photo of the back sleeve on Discogs. I can read something about the Bowery during prohibition. It seems they are relating the Bowery art and creative scene with that of Teeside. Teeside being the New Bowery.
Teesside is the name given to the conurbation in the north east of England made up of the towns of Billingham, Middlesbrough, Redcar, Skelton-in-Cleveland, Stockton-on-Tees, Thornaby and surrounding settlements near the River Tees. It was also the name of a local government district between 1968 and 1974—the County Borough of Teesside. Teesside remains an important centre for heavy industry, although the number of people employed has declined. Traditional industries, primarily steelmaking ('British Steel') and chemical manufacture ('Imperial Chemical Industries' or 'ICI'), have been replaced to a large extent by high technology activities, science development and service sector roles.
Interesting, right? On this LP, we also find other bands like Flower Drum People, Gunboat Johnny, Tec, Must Valk and Dogflesh. It's really a post punk record.
The best song on the record, I think, without a doubt is The Lovehearts' "Love Holds Out". It's great! Guitar pop, with male vocals and those girl choruses that I love. A true lost classic.
The other song that they included was "It Doesn't Matter at All", a pretty but much mellow song.
All songs on the record were produced by Dimmer Blackwell and they were recorded at Teesbeat Recording Studio between May and June of 84.
As I couldn't find information on the band I went into digging about this label. On a forum I found this:
Boro_Calling: Dimmer's Teesbeat studio. (not to be confused with Teesbeat Records wot I ran – Dimmer kindly asked my permission to use the name as I had wound up the label)
The studio grew out of the ad hoc set up that Dimmer had on the family farm in Norton, he moved to a room above Pharoes night club opposite Maxwells Corner in Stockton, where he stayed for several years. He released 3 or 4 compilation LP's featuring local bands with titles like "All Friends In The Bath" and "The New Bowery". Later he moved to new premises by the Riverside in Stockton (near where that old boat is moored), and then to the old Radio Tees building in Dovecot Street.
He stayed there until around 1994, releasing a compilation CD of local bands called Whispers and Screams. He also recorded Tony Christie (Amarillo) and did the live sound for Roy Chubby Brown.
Of course he did much more but I'm just picking out stuff from my memory.
The studio closed down and Dimmer worked at TFm as a sound engineer, editing broadcasts and jingles etc.
I haven't seen or heard from Dimmer for a few years now, I understand he got married again and is living in Norton.
And that's when I hit a wall. Nothing more about the label or the band. I wonder if anyone knows anything else about The Lovehearts? If they recorded any other songs? Did they participate in any other compilations? And if maybe they released anything on their own? Would be great to learn a bit about this long lost band.
Edit: Kevin McGrother, our good friend, just emailed me and told me some interesting facts: "I actually played violin on the two tracks on The New Bowery. The band had a brilliant front man – Sean Brockbank"
::::::::::::::::::::::::::::::::::::::::::::::::::::::::::::::::::::::::::::::::::::::::::::::