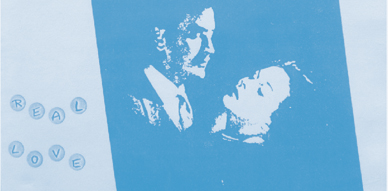 Tomorrow vacations! I will be away, so no blog posts, until the first week of April. I won't be able to post any orders either. All orders for Cloudberry Records will be posted upon my return on the 28th.
A bit of a shame that I will be in Europe a couple of days after Madrid Popfest. I missed it by some days. It happened just this weekend, but when it was announced I already had my plane tickets for France and all sort of plans put together. Not an indiepop trip, as there are no gigs while I'll be there (I will miss Pale Spectres and De Montevert just by a few days, shame!), but will hang out with friends and do a lot of tourism.
Speaking of Madrid Popfest there were a couple of bands in the lineup that were totally new to me, and now while I'm at work, swamped with so many things to do, I started catching up with them. The first band that I had never heard about was Sierra. They had a sold out 10″ on the venerable Gramaciones Grabofónicas label that was released in December of 2014. This solo project (expanded live with Clara, Arturo and Antonio) is driven by Hugo Sierra who had been in bands like Prisma en Llamas or Margarita. I saw Prisma en Llamas in 2013, at the Madrid Popfest and it wasn't my sort of thing. Strangely (and happily), Sierra is much more up my street. Very influenced by la Movida, as well as contemporary Spanish pop, there are some really good lyrics and catchy melodies. See if I can get lucky and find a copy of his sole record.
The other band that was totally new to me was Rubella. They hail from Manchester and are formed by Carmen Rus, Simon Gilbert, Adam Marsden and John Wilkes. I believe they've released nothing so far but they have a bunch of songs on their soundcloud. The Madrid Popfest website describes them like a mix of Marine Girls and Le Mans and I think they are dead on with that. I really like their song "Overcoat" were they also reminded me of Po! and that is always a great thing.
I wonder how was this edition of Madrid Popfest, would love to hear from fans. I saw some photos and I think everyone had a great time. Wish I had been there!
———————————————
Here's another band I'm looking for their sole 7″, Kiss Me Twice!
I know about this band only recently, thanks to Joel from Portugal who shared with me their 2 songs from their 7″. I don't know when it was released, though I would guess sometime in the late 80s. It was released in a label called KMT and the catalog number was KMT-701.
The songs on the record are "Suzanne" on the A side and "Real Love" on the B side. Kevin Anthony is credited as a composer for both songs, and Marc Anthony as a co-author for the B side. And no, it's not Jennifer Lopez's Marc Anthony. I'm actually thinking these two names might be pseudonyms, as they really don't sound like German names.
The other thing that seems pretty obvious is that this was a self-release. The label name, KMT, can definitely translate to Kiss Me Twice. The 701 part is a mystery though.
The black and white cover, mostly gray, has a photo that I believe is of Alain Delon, though I can't pinpoint from which movie. But maybe I'm wrong.
The only other information I could find online was that they hailed from Reinfeld.
Reinfeld is a town in the district of Stormarn, in Schleswig-Holstein, Germany. It is situated near the river Trave, approx. 8 km east of Bad Oldesloe, and 14 km west of Lübeck. It belongs to the Hamburg Metropolitan Region. The Danes ruled in Reinfeld from 1762 until 1864. After a short period under Austrian rule as a result of the Second War of Schleswig, Holstein became a province of Prussia in 1866. Reinfeld became officially a town in 1926.
I've been close, I've been in several towns in Schleswig-Holstein, Lübeck for example, but never there.
If anyone know anything about them, their members, any other releases, what years were they active, what happened to them, etc, etc, please get in touch! Would love to know more about this band!
::::::::::::::::::::::::::::::::::::::::::::::::::::::::::::::::::::::::::::::::::::::::::::::
Listen
Kiss Me Twice – Suzanne