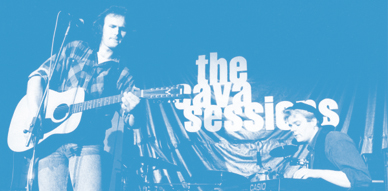 Thanks so much to Ali Wilson for the interview! The Legendary Hearts released one 12″ that is quite a masterpiece! And if you haven't heard about them, perhaps it's time for you to discover them. As it seems, they are still going strong and you can keep track of them on their soundcloud. And also they have a Facebook page so you can become a fan!
++ I see you are still making music! How does it sound? How would you compare it to The Legendary Hearts?
It still IS, and always will be, "The Legendary Hearts". TLH are MY band and are the only band I write for. I like to think it sounds like a natural progression of what we did before in the 80s and 90s.
++ Were The Legendary Hearts your first band? Which bands have you been involved with so far?
No I played drums in several bands before TLH. The main ones were "The Curious Reign" from Stirling in Scotland, from 1981-82 and "Watch With Mother" from Edinburgh in 1986-87. WWM released one single "Suzanne" in 1986 on my Surfin' Pict label. It's hard to find copies now.
++ Let's talk about The Legendary Hearts. How did the band start? Who were the members and how did you know each other?
The idea for TLH started in Stirling in 1984 when I saw Lou Reed's "Legendary Hearts" album in a record store and decided…"That's what I'm gonna call my band!" I was writing songs back then but didn't actually put the band together until early 1987, using ex-members of Watch With Mother.
++ What about the name of the band? Where does it come from?
The Lou Reed record!
++ When did you pick up for the first time an instrument? And which can you play?
I've been trying to play guitar since I was 10 and I'm still crap! I've been playing drums since I was 12 and that's how I make my living today: Playing and teaching drums.
++ And what would you say was that moment that you said, "I want to have a band, I want to make music"? Who would you say were your influences for The Legendary Hearts sound?
In 1983 I was heavily into The Church, from Australia, and The Waterboys, and decided I wanted to change from playing drums and attempt to front a band, doing something similar to both these great bands.
++ You only released as far as I know the "In a World Like This" EP. It's such a great record! Do you mind telling me the story behind each of the three songs?
That was our only release on Surfin' Pict Records but we had two tracks, "Ferryman" and "Promised Land"  included on The CaVa Sessions compilation LP in 1990 on the TLV label.
From the EP, "What In The World" is partly about an ex-girlfriend, as I guess is "Love & Understanding". "Everything I Have" is a love song but also touches on consumerism, the Middle East, the US military presence in Scotland and the impending Apocalypse!
++ What about compilations? Did you appear in any?
Only "The CaVa Sessions". Again it's hard to find but it was available on vinyl, CD and cassette. At least 5000 copies were pressed.
++ On Soundcloud there are many unreleased songs by the band. Why weren't they released? And are there even more songs than this? If so, have you ever thought of doing some sort of retrospective album?
Most of the songs are "bedroom demos". There are around 30 tracks in total. I always intended to re-record about 15 of them properly and put them out as the first TLH album…but money was short and the years flew by…I got married / divorced, had 3 kids and never got around to doing the LP.
++ In general, what would you say is your favourite Legendary Hearts songs? and why?
I like most of them. I have no real favourite. All the songs mean something to me and remind me of a certain time or event. "Queen Of Lorient" from 2001 is one I really like, but the subject matter is painful and I don't know if I ever want to sing it live again .
++ You put your EP out under your own record label Surfin' Pict. Why did you decide to go this way instead of looking for a label? How did you enjoy doing the business part of the music?
I decided to put out the EP first and try to get a deal off the back of it. We got a couple of decent reviews but the major UK music press ignored us. We had some major label interest but no deal was ever forthcoming.
++ Were there any other releases in the label?
Yes. Watch With Mother "Suzanne" was the first, SP01. Then a band called The Crepe used the label for their release. SP02, but I wasn't involved with that. TLH EP was SP03-12. I also released one CD album by a band I drummed with called "The Rainkings" in 1996. Copies are still available I think.
++ Tell me about gigs. Did you play many? What were your favourite gigs? Any fun anecdotes you could share?
We played less than 10 gigs in total, as it was hard to get a full time band together, as all our members were involved with other bands. This is often the way when you are trying to make a living from music. I was drumming with bands in pubs, clubs and hotels at the time trying to earn a living and writing for TLH when time allowed. I enjoyed all the gigs apart from the last one in December 2001 when I used a band who were woefully under-rehearsed. Actually, some band members had never met until we stepped on stage. It was pretty awful. The pressure of fronting a band made it hard for me to have much fun because I was so busy concentrating on my job and keeping the other guys right too.
++ How was Edinburgh back then by the way? What were the best venues? The places were people into guitar pop would hang out? Were there any good bands in town?
Edinburgh was, and still is, a great city, with some great venues and bands. The indie and pop-art crowd would go to the City Cafe, The Doric, The Wee Red Bar (at the Art College) and The Hoochie Coochie Club among many others. The best gigs were mainly at The Venue, The Music Box and La Sorbonne.
++ I've been to Edinburgh a couple of times myself and really enjoyed it. I wonder though were would you recommend the best haggis in town? and what about the best cullen skink?
I'm a big haggis fan! You can eat in a Michelin Star restaurant or a simple fish and chip shop and the haggis is usually very good. I like it with a whisky & pepper sauce best. Cullen Skink? Also widely available and usually good at most places in the city centre and beyond.
++ So then what happened? When and why did the band split?
The band is, and always will be, just me myself. I work with a keyboard player who I've played with since WWM  in '86 and then we add members as we need them. I have a pool of guitar players, drummers and bass players who I can approach when required.
++ And are you still in touch with the rest of the band? if so, what are they up to?
Yes, I'm in touch with all of them from the early days. I still play with Lawrie Ball the keyboard player and Glyn Harris the guitarist regularly in cover bands playing around Scotland. Neil Baldwin, the bass player, was not an actual member but played on the EP and at the first gig. He was also in The Bluebells, Goodbye Mr MacKenzie (with Shirley Manson of Garbage), TV21 and is currently with a great band called The Cathode Ray.
++ What about you? Aside from music, do you have any other hobbies?
To be honest, outside of music, I don't do much. Some mountain biking and hillwalking.
++ One last question, what would you say was the biggest highlight for the band?
Being selected in 1989 as one of the top 6 new bands in Scotland for "The CaVa Sessions" album out of 300 bands who entered.
++ Thanks again Ali! Anything else you'd like to add?
I'll be playing music until the day I die…simple as that!
Thanks for your interest in The Legendary Hearts.
::::::::::::::::::::::::::::::::::::::::::::::::::::::::::::::::::::::::::::::::::::::::::::::