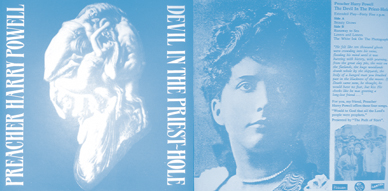 Suddenly this week I have news. A bunch of them. I'll start with the good ones.
The Suncharms CD should be arriving home on Friday and will start shipping on Monday to all those who pre-ordered. I'm very excited about it and I hope everyone likes the album. I'll take some photos as soon as it arrives and post them on the Facebook page for all of you to see! This is the 7th release on the Cloudberry Cake Kitchen series and "hopefully" there will be more soon!
The other good news is that Even As We Speak have been invited to play to NYC Popfest. I learned this yesterday through a Facebook post of theirs were they are asking fans to help them fund their trip to America. There's a cool video on the request page and if you are feeling inclined to help this classic and amazing band please do so! Here's the link.
Also Popfest has announced the venues for the festival. Cake Shop, Le Poisson Rouge, Knitting Factory, Littlefield and Baby's All Right! will host the gigs this year. Le Poisson Rouge will be replacing Cameo this year, and if my memory is not playing tricks on me, this is the first time they'll host Popfest. In the past they have hosted Mondo, the indie dance party that Maz, the organizer of Popfest, used to throw. My guess is that Cake Shop, as always, be on Thursday, Knitting Factory on Friday, Le Poisson Rouge on Saturday (with Baby's All Right! on Saturday afternoon show too), and Littlefield on Sunday.
The BAD news. The AWFUL news is that I had to raise prices on all records. Since January 17 the United States Postal Service raised their prices, especially hiking them on international orders. On average they raised the first class by 21.6%. So imagine. We in the US becoming less competitive against other countries. It's very sad as it just doesn't affect record labels but all small businesses. It also ends up hurting the fans in the world that wants the records and can't pay almost $14 just for postage when ordering a CD. It's very tough, and I wonder how much longer we can survive like this.
I painfully had to update all prices on the website today. I waited some days before raising the prices, but I can't continue with the previous prices as the label was hurting, losing money. At least I try to break even, some old 7″s are very much discounted, so don't think I'm making this up. You can read more about this terrible issue that is affecting all of us here.
I really hope popkids still continue to support us, it's because of all of you that we can continue putting out records and, actually, to keep surviving in a world were everyone pushes towards a world were music has no value whatsoever, were streaming will be the norm and records will become an obsolete artifact.
————————————————————-
Reverend Harry Powell is a fictional character in Davis Grubb's 1953 novel The Night of the Hunter. He was portrayed by Robert Mitchum in Charles Laughton's 1955 film adaptation, and by Richard Chamberlain in the 1991 made for TV remake. He was voted 29th on the American Film Institute's top 50 villains of all time list.
One 7″, released in 1987 on The Golden Pathway label (catalog POS1), that's all Preacher Harry Powell left us. I went through my box of 7″s again. Still picking some from the box with records that their names start with P. This 7″ stood out. The record sleeve is bigger, and it has a beautiful three body gatefold jacket. All in black and white, with vintage photos and cryptic texts.
Discogs points us to a couple of curiosities too:
Reverse of sleeve includes the words 'Presented by "The Path of Stars"'; the label bears the catalogue number 'POS1' whereas the run-out groove specifies 'POS001'. Neither have any reference to the Golden Pathway (although this is definitely the label it was released on).
The Golden Pathway label tends to write its catalogue numbers in the format 'GPVxx' (Golden Pathway Volume xx) so this release would tend to be seen in discographies as 'GPV11' (although it isn't mentioned in this format at all on this release itself).
Included are 4 songs. One on the A side, "Beauty Grows", which is my favourite, and three on the B side, "Runaway To Sea", "Lovers and Loners" and "The White Ink on The Photographs".
It seems you can get it for good prices on Discogs, which is always a nice thing to know. The EP is not titled by one of the songs, but has the name "Devil in the Priest-Hole", so you know how to find it.
The only real information we find is from the Golden Pathway site. There's a small biography there that says:
Preacher Harry Powell was the stagename of Ian Smith, another product of the fruitful music scene happening in Torquay in the late 70's and early 80's, which also spawned the Morrisons. Although Preacher Harry performed most commonly as a solo artist, he put this band together to record this single for Golden Pathway in 1986. With Mark Fitzpatrick on bass, Steve Milton on drums (now with Console), and an unknown violinist, "Beauty Grows" provided an ideal vehicle for Ian's rich and unusual voice. After this single was released, Preacher Harry Powell was a regular on the London acoustic scene for much of the late 80's and 90's at clubs like the Troubador and God's Little Joke. His performances and songs took on an even richer hue after the release of this single, with a dark humour and passion which attracted fans including Momus, The Tigerlillies, and Natalie Merchant. (sample line – "We were rampant – I would ram, and you would pant") Momus contributed keyboards to some of Ian's later material, and Ian reciprocated by providing backing vocals on a couple of tracks on the Momus album Hippopotamus. Ian moved to Ireland and laid his guitar to rest in 2000.
But what happened in between? What was Ian Smith doing in the 90s? Did he record more jangly songs? Did he play many gigs? Was he part of other Torquay bands? Anyone remember them?
::::::::::::::::::::::::::::::::::::::::::::::::::::::::::::::::::::::::::::::::::::::::::::::