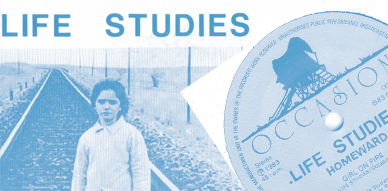 I got out of bed at 10:30 am. Unwrapped myself from the sheets and as usual, first thing in the morning, I went to check my email. It was election day. Mentally I had prepared for it during the weekend. The long haul. Staying up late in the newsroom. Updating things every couple of minutes. Stressing out at giving the right call, not messing up the numbers, being correct at all times. And on top of it all, being fast. You want to beat the other news agencies.
This was my second time working and covering the elections. Both times we had the same winner. This time the responsibility was bigger, working for a much larger organization. Large enough that I was thrilled to see some of the graphics I worked with my colleagues embedded in pages like El Mundo, Aftonbladet, Televisa and so on. All over the world. On top of it, those Spanish-language newspapers that embedded our main graphic, were using a version that I had translated to Spanish. I was worried all night that someone was going to spot some typo or a grammatical error on it.
I woke up the computer, as I only turn it off when I travel. I always only put it to sleep. I received a couple of miserable emails. The day seemed bleak outside from my window and it felt cold in the room. I turned on the heater. A friend started chatting me, telling me that today was the launch of Halo 4. I had already pre-ordered it I tell him, but I won't receive it until Thursday. He sends me a bunch of codes that I need to plug on some Doritos page to get some bonus in the game as soon as I start playing. I asked him, how the hell he got 20 codes, did he had a Doritos fest or something? My friend, as a good resourceful Peruvian, spent the best 5 minutes of his day at the supermarket taking photos of Doritos bags and their Halo 4 codes.
As the morning rolled the emails were getting nicer. Friends reconnecting, and also making plans for my London trip next week. I also had finally purchased tickets to visit Arundel, a castle that has been on my top list for some years now. I ordered a pizza as I wasn't heading to work until 4pm. I turned on the Xbox to distract myself, to not overthink, and went on a very good winning streak on PES2013. Suddenly it struck me that I was being really dumb to order pizza as probably they would feed us pizza as well at the newsroom.
Stopped at the post office and dropped some Cloudberry orders. There were lots of people outside. I could see many proudly wearing their "I Voted" stickers on their coats. The coffee shops around my subway station were packed. Not that I care, I don't drink coffee, but I have the bad habit of walking watching the store fronts, their windows, their displays, instead of just looking ahead. Suddenly the smell of the halal cart always gives me the heads up that the stairs to the subway station are just a couple of steps away.
I live at the end of a subway line so I don't need any luck to find a place to sit down. There's always one. Thanks to that I've been able to devour so many books this year. Something unthinkable in Miami. This is one of the things I'm most thankful to NYC, the reading time it has offered me in it's subways. The ride feels shorter and accomplished at the same time.
From Herald Square to the office is another 10 minute walk. I walk it fast. Sometimes I stop by my bank's atm. Today is not one of those days. It's almost 4pm when I enter our building. The lobby is packed. There are huge lines waiting to check in at the front desk. It's election day I'm reminded. I'm excited all of a sudden. This is why I like working for the news industry. When the newsroom comes alive and we are all running around with the sole goal of providing the rest of the world with the most accurate information.
This day I'm changing desks. I'm moving closer to let's say the main hub, outside of our department. I'm working directly with our mobile app and those who update it. I'm in charge of some balance of power map, updating it every couple of minutes, as soon as a state is called, as soon as new House representatives are called, or the Senate as well. I live in the future, I know who has been elected and which state has been called before the rest. Until I push the update and then it's public knowledge.
Of course by 6:30 pm we are treated to pizza. One that is kind of greasy and not very tasty. And warm soda cans. I grab three slices of meat lovers and head to my desk. The margherita pizza seems to be the least favourite from what I observe. I'm sitting close to the big table where they've set up or dinner. Everyone, from every corner of our floor, is driven here, not for the smell or the taste of greasy pizza, but for the free-ness of it. And then, it's going to be a long night, better have your belly full.
The night goes smoothly aside from some incorrect tweets we make. We notice other websites calling some states before the results are ready. They take risks. We can't though, we need to be 100%. That's why people trust us. I get a bit frustrated when the soda machines have run out of soda. I return to my desk and keep updating. By 1am I have made 65 png files for our mobile app. I'm exhausted.
The president calls his victory before anyone else does on Twitter. A couple of minutes later it's official. We will go home early, and Florida won't matter at all. Ohio decided it. We congratulate each other. The newsroom is cheerful because we all agree we've done a really good job and things went really well. There was no major mistakes or bugs, everything worked accordingly. I want to say it was a successful night. I love the newsroom. I love covering events like this. I like feeling history so close to me.
By 1 pm, in a surprising good mood, one that I haven't had in months, I walk alone the streets of midtown, under the shadow of the Empire Estate building, watching flashy store displays, Macy's big Christmas tree, and the last open halal carts on the way. The night is cold, but it feels warm to live in the US today. I put on my gloves, I push play and the Sugargliders glide me gently into the N line. In less than an hour I'll be home. And things are going to be bright again from now on.
———————————————————————————
Here's another band that I've been trying to get their one and only 7″ without luck. Not because it's terribly expensive, but because I always end up losing at the last minute on eBay. One day hopefully I'll be the lucky winner. Their name was Life Studies, and they were Gloucester.
A cathedral city, capital of its county which was built on a flat spot of land, Gloucester is situated on the River Severn and the Bristol and Birmingham Railway.  Gloucester was founded in AD 97 by the Romans under Emperor Nerva as Colonia Glevum Nervensis, and was granted its first charter in 1155 by King Henry II.
Cathedral city, Roman city. Sounds like my kind of town. I haven't been there yet though, but I was really surprised the day I was taught that you pronounce the name of this town "Gloster". I used to say something much longer.
There's a tiny bio around the internet that says:
The Life Studies were formed in 1982 in Gloucester by Graham Nicoloson, Phillip Thomas and Martin Bennett. This is their only single release, and was featured by John Peel on several occasions on his radio show. The band performed several extremely successful gigs in and around Gloucestershire, before dis-banding. Nicholson and Thomas went on to form 'The Trout Faced Few' whilst they were considered one of the most influential and popular in Gloucestershire, they did not release any records. 
Only one 7″ as far as I know was released. The 7″ went by the name "Homeward" and included three great pre-C86 songs as this was released in 1983! The songs are: "Girl on Fire", "Inside Out" and "Citizen of Love".  The single was released on Occasion Records. Catalog number OCC-001. My guess being that it was a self-release.
On this record they also counted with the help of Richard Thomes, Helen Davey and Dean Gifford. Not so sure what instruments each of them played. The songs were produced and engineered by John Eeles. And the whole thing was recorded at Spadger Studio in Rudford, Gloucestershire.
The sleeve has on both sides a black and white photo. Both of a girl. As I'm a bit knowledgeable when it comes to movies I recognize these photos from the Spanish movie "The Spirit of the Beehive".
The Spirit of the Beehive (Spanish: El espíritu de la colmena) is a 1973 Spanish drama film directed by Víctor Erice. The film was Erice's debut and is considered a masterpiece of Spanish cinema. Made during the last few years of Francisco Franco's dictatorship, and set in 1940, the film subtly criticises post-civil war Spain.  The film focuses on the young girl Ana and her fascination with the 1931 American horror film Frankenstein, as well as exploring her family life and schooling. The film has been called a "bewitching portrait of a child's haunted inner life".
Back to that band they formed after, "Trout Faced Few". I found a little text about them from a band that supported them back in the day, The Living End:
The Citizen's were a Gloucester group with practically all their members coming from Brockworth and most had been in a band called The Trout Faced Few. The Citizens and The Trout Faced Few leant heavily on Manchester post-punk outfit The Fall for their inspiration!
I've only heard so far "Girl on Fire" and "Inside Out". Still missing "Citizen of Love". But how much I enjoy the trumpets on "Inside Out". And the jangly guitars. It's really thrilling that they were doing this kind of pop ahead of the C86 days, before the rest caught up. And I can only wonder if there are any more songs by them. Perhaps a demo tape stored in some box, on the cupboard, somewhere.
And that's all I've found about this band. But of course, if you know anything else about them, have a spare 7″ of "Homeward", or more songs by them, use that little comment box just below this post.
::::::::::::::::::::::::::::::::::::::::::::::::::::::::::::::::::::::::::::::::::::::::::::::
Listen
Life Studies – Inside Out