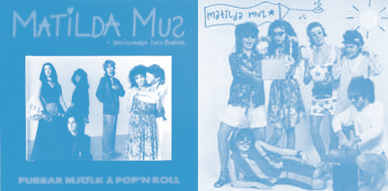 I don't want to sound bitter or demanding but, those 2013 year end lists do need some better releases. And I'm not just saying this because I'm biased. How can you exclude The Secret History album from your year end lists? Sure you want to include The Pastels and Veronica Falls, two fine albums, but come on, there was not much meat in them compared to the Sunnyside, Queens, band's album.  I leave it to your conscience. Another album that I have loved this year is The Proctors one. Sure it's a bit long. But who cares? There are no fillers in it. All songs are beautiful. Classic indiepop, the jangly kind, that many times reminds me of Marine Time Keepers, Brigher, or Bouquet. But yeah, you can ignore that and have Beach Fossils, or whatever other band that has zero ideas or talent. You'll probably get a freebie album from their label next year.
I don't think many people read year end lists, see the top 10 and say, "oh! I missed these ten records, I'm going to buy them." That doesn't happen. Does it?
There are also a bunch of releases that I haven't listened yet as they have appeared at the tail end of the year like Bubblegum Lemonade, Northern Portrait or The Spook School. I assume they are pretty good, because their work is usually strong. So it suprises me that they are not in year end lists. Are they bad or what? I hope I catch up with these releases soon.
Another album that I've been listening a lot this week is that of New York's own Pale Lights. Though this is a bit of cheating. The album won't be out until next year, so it wouldn't count as 2013. But what an album this is. It's only 30 minutes long and opens with a cracker of a song called "Another Broken Heart". You already know what to expect in the other 9 songs. Just heartfelt jangly indiepop crafted in perfection. Highlights are "Port of Shadows" that reminds me of The Bats, their previous single "Boy of Your Dreams" that has that Felt-ish guitar, or The Chills inspired "Only an Ocean". I don't know what will happen in 2014, but this might be a serious contender for your next year list! But let's return to 2013!
What about Silver Screen's album? I was happy to see it in the new 80s Guitar Pop guide published in Japan. It was released in 2013, and it's already considered a classic by the Japanese indiepop fans. I can't wait to visit the land of the rising sun. I have to see with my own eyes how good is their taste. I need to believe it.
Maybe I'm being exigent. I should be happy to see indiepop blogs celebrating the rewarding work of bands like Vampire Weekend. I should stop talking about these things because then I might be called the indiepop police. The leader of the very serious indiepop militia. But who cares? I love 'wasting' a Wednesday afternoon rambling about it. I just think people are always easy on themselves, and even though they love going to Indietracks every year, showing how DIY and indiepop they are, at the end of the day, they are just normal, another gray sheep in the field, with nothing to add to the conversation.
As you know, I'm not a fan of putting together a year end list. I've said it many times. It has to do with me being very forgetful. Even if you ask me what are the song names of that Proctors album that has had heavy rotation in the last month, I may be able to name you one or two. My favourite song I think is number 4 (or 5?). I remember them by numbers. I know that when eventually I get invited to DJ, I'll rip it and burn it and learn the song's name. I will play it too for people to dance. Or maybe I get to blog about it. That's how it works for me.
But there are those that need to make sense of the year. That need lists to explain what happened through the whole twelve months. What were the breakthrough artist? What were the important and exciting comebacks.? And that's really great. I'm curious to read them. There's always a different point of view between them and me (though lately there's a trend where there are no point of views, just a long list of Youtube videos).
Anyways, what I'm trying to say is, that even though it hasn't been the best indiepop year, there have been some pretty solid releases that either because people are lazy and only reading Pitchfork, or these exciting songs got lost in a sea of MP3s, they are not being recorded as best of 2013. People are MISSING OUT. And that's pretty scary. I feel that we are not that far away from the day when every blog has the same year end list.
—————————————————
It's definitely no news that I love Sweden. Not news that I hate it too. Aren't those relationships the best? I've been the happiest there, but I've been the saddest as well. I managed to learn quite a bit of Swedish in the meantime and can understand a lot of what I read, and have a basic conversation. Probably useless as every day that passes I really doubt that I'll move there as I could have thought I might 5 or 10 years ago. Especially since they started charging money for international students. I think that was the debacle of that dream.
Next year I'm going to be visiting again. At last I'll visit Gothenburg too. Göteborg. Yeah! It's been a long time since I've been meaning to visit, especially as I have this idealized idea of what it used to be during those days of the Starke Adolf tweepunkdisco club. I'll end up in Stockholm again eventually too. That's how I roll. Stockholm makes me feel happy, uncomfortable, sad, energized.D I don't know how to explain it. Let's say it just gets me dizzy. But the story of today is not about any of these towns, not even Uppsala or Malmö, the other towns I've visited in my lifetime. But Varberg. And you ask, where is Varberg?
Varberg and all of Halland are well known for their "typical west coast" sandy beaches. In Varberg the coast changes from wide sandy beaches to rocky terrain that continues north into the Bohuslän archipelago and as far as the North Cape. Varberg is a charming and popular summer resort and many people from inland cities such as Borås are either moving to Varberg or holidaying there.
A fortress called Varberg (at that time written Wardbergh, "watch hill") was erected in the 1280s as part of a chain of military establishments along the coast, in what was then Danish territory. In the middle of the 14th century, the old settlement "Getakärr" 1 kilometre (0.6 miles) north of the fortress took its new name from the fortress.
Matilda Mus came from Varberg, from a small-ish town of 27 thousand people. Perhaps less. It was the 80s, those numbers are from these days. Matilda Mus of course means Mouse Matilda, and it seems it was a popular children book series. An author that I find associated to it is Susi Adams. But that's not a Swedish name. Perhaps she lived there. I couldn't find any information in English about these books. Some titles from the series are "Mouse Matilda cooks pancakes", "Mouse Matilda is sick", "Mouse Matilda plays the circus" or "Mouse Matilda has a summer love". The band must have grabbed their name from these series.
How did I ever found about this band. Aside from a few Swedish bands from the 80s that are not Roxette and are alright known (you could name Watermelon Men and Ubangi perhaps? Happydeadmen for sure), we don't find out much about the rest. Because there was a rest. A bunch of bands. But it was thanks to stumbling to a blog post by Roger Gunnarsson, of Nixon's fame, that I was pointed to listen to whatever I could find from Matilda Mus. Two songs, thanks to Youtube. One was the one I'll be posting here, "Nu E De Jul" (Now is Christmas), because it makes sense being so close to that holiday, and "På Sommaren" (On Summer). Both songs are deliciously fun to listen! Punky, raw, and very pop!
On his blog post Roger praises Matilda Mus because of the DIY approach. Their first two singles were hand-made, photocopied sleeves, and gigged a lot around Halland to build a cult fanbase. He mentions that they were so fun because Halland is pretty well known for their good humour. Among the "fun" things, were a choir dressed as mice on stage and silly nicknames for the band members.
There is not much written online, not even in Swedish. We know that in 1985 they won a local rock band contest and I assume with the winning prize recorded their first single, "På Sommaren" (catalog MM 001). This was recorded during three nights in Abeef Studios in April 1985. The sleeve came in different colours, you could find them in green, pink, yellow and more. The tracklist for this single was:
1. På Sommaren
2. Matilda Mus
3. Du Får Aldrig Gå
4. Intill Min Död
On this first release the band was made up by:
Anna Wiktorsson – synth
Pär Pellepånken Mantéus – guitars
Ulf Lille Bulf Cronheim Bas – sång
Anna-Maja Zadie Mc Zymbal Persson – drums
For their second release there would be some lineup changes. We see that now on guitars we have Thomas Svarta Faran Klint and we find three girls joining the band. This was 1986. Marina Rydellingum on sax, Mada Ultra singing and Jackie Lady Lagom Sofronenkoff singing too. This is the 7″ that has "Nu E De Jul" on the A side, while on the B side, another Christmas-y song "Juleljus I Matildas Hus". Wish I could listen to that one! This record was catalog number MM 003 and it was recorded in Halmstad (land of Nixon) in the studio Out of Control.
In 1986 they released their debut album, "Pussar Mjölk å Pop'n Roll". This was catalog MM 002 and was recorded as well in the same studio in Halmstad in march 1985. On this record Paula Vig sang (she was a guest in the På Sommaren single it seems). Also joined Ewa-Marie Wag Nordin in singing duties. The band loved vocalists. This LP had 10 songs (1. Sagan Om Matilda Mus,  2. Lilla Söta Flicka,  3. Sommaren Är Här-lig,  4. Söt Å Snäll, 5. En Banan Till,  6. Pussar Mjölk Å Pop'n Roll,  7. När Du Är Här,  8. Jag Vill Ha En Harley,  9. Kär I Dej  and 10. Krigstid) and had a band photo on the cover sleeve.
Their last release came out in 1987. It was another sing, again self-released (catalog MM 004). The record was titled "Sodapopkid", and included two songs "Sodapopkid" and "Snaskmadam". The band appears in very summery outfits on the sleeve cover. Again this was recorded in Halmstad and the curious thing about this release is that "Snaskmadam" (Madame Candy) is actually a cover of The Archies "Sugar, Sugar".
The only other release I'm aware that had a Matilda Mus appearance is a 1985 compilation called "Rock-DM – Scendrag 85 i Halland". A sampler of bands from Halland that also included the bands Rock's, Sabotage and Dead Line. On this record Matilda Mus contributes a song called "Fotomodellen".
I believe Ulf Cronheim then moved to Halmstad. The band must have split by then. He formed a band called De Nissan Badpojkar and in 1988 released the single "Sommardag" (catalog 1988). Seems the melody from this song comes from Matilda Mus' Sommaren Är Här-lig", that's what the Swedish site Musikon says.
The only other hint comes from Roger's 2006 blog post. It says that Ulf later owned a café in Varberg called Majas Strandcafé. Upon a little digging on Google I found about this café and tells a bit of the history of how the café started:
It all started when Ulf Cronheim woke in the middle of the night and could not sleep. In the diary, were all written down guidelines for what would become Majas Strandcafé. The next morning Ulf called Anna Maja Persson and after some persuasion, she said yes to the idea of ​​opening a café. A few years earlier Annamaja after much persuasion agreed to become Ulf's girlfriend, but they broke up after six months. Café ownership lasted just as long, but she completed her duties as drummer in Matilda Mus, the band that Ulf was in, until the band dissolved in atoms.
The café still goes on. Matilda Mus doesn't. But the two songs I've heard from them are just up my street. I love this kind of pop. It reminds me a bit of Throw That Beat in The Garbagecan! I saw some auctions on Tradera that had ended not so long ago. The records were sold cheap. Either they are not that difficult to find or people don't know much about them. I hope in the near future I get to find them. I would really love to listen to all their songs.
I leave you with this great Christmas song, and I'll see you after that. Merry Christmas to everyone!
::::::::::::::::::::::::::::::::::::::::::::::::::::::::::::::::::::::::::::::::::::::::::::::
Listen
Matilda Mus – Nu E De Jul