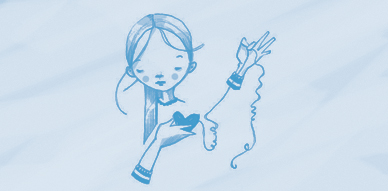 It's time for me to get back to blogging even though most of my energies, at the moment, are being focused on a new Cloudberry fanzine. A printed one, of course. It will include interviews to The Mai 68s, The Andersen Tapes, Socialist Leisure Party among others, and of course a 5 song compilation 3″ CD. I hope I finish it by the end of the month. Anyways, this doesn't mean I haven't prepared any interviews for the blog since coming back from Europe. I have! So I hope some of those will appear on the blog sometime soon. I also want to write and document about my fantastic trip to Europe because it was filled with indiepop stories. As soon as my memories are less fresh and vivid, I'll get into that. At the moment it is still a bit too intense to think about it! I know what I'm saying as last week I had to write an article about my time in Berlin for the Japanese magazine Cookie Scene. It was such a bittersweet feeling to type my memories in the computer, I wish I was still there. I feel like having a whirlpool in my heart. Lots of memories sinking in the spiral.
So no wonder I've been very curious about Whirlpool Heart as of late. I had to send some MP3s to Firestation Records headquarters for Uwe to check run how unknown these songs are. It's like doing the Carbon 14 test. He is the specialist. What did we get from the results? Well, he didn't have a clue about who this band was. As far as I know there were only 3 songs released, all of them on tape compilations. Two of them, "Walls Spin Around" and "Too Late", appear on the  Turquoise Trees tape, while "Flights of Fancy" appears on the Seahorses tape. Both tapes came along the Red Roses for Me fanzine. Does that ring a bell? The three Whirlpool Heart songs are haunting, with heavy guitars, dreamy melodies, boy/girl vocals, dark atmospheres. I really enjoy them. I usually like more upbeat, happier, sunnier songs, but Whirlpool Heart bewitches me somehow. Then it's an easy guess that they took the name from the great Wild Swans song. What a song that is! By the way, have you bought the new Wild Swans 7″? It's really good!
It's been now a little over a year since I started this page, and during this past calendar, I've gotten tons of emails and blog comments with KNOWLEDGE about this music we like so much. I really want to thank all of you, including all the bands that came and got in touch with me. I never expected the blog to be popular, I don't think it is, but having people pop up decades after their bands split is really heartwarming. And that's what makes me happy to continue.
One last thing, I have a little clue that might help. On the Turquoise Trees sleeve it says:
"Thanks to… Carol Samways, Andy Ford, Neal Carr, Johnny Septic, Jon E.Hardy, Stephen Maughan, Stewie Anderson"
If the names are in the same order as in the bands that appear on the tape, which looks like it, Carol Samways was part of Whirlpool Heart. Maybe she was in bands before? Maybe in bands after? No idea. But, would you like to help me solve this mystery?

::::::::::::::::::::::::::::::::::::::::::::::::::::::::::::::::::::::::::::::::::::::::::::::