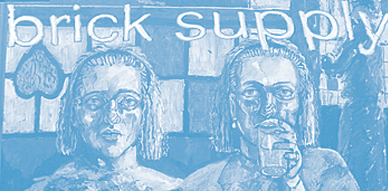 A few days ago I got the 3rd edition of Rich Levene's "Last Train To Eastleigh!" zine. A simple zine, a folded page, printed on both sides and folded 3 ways. But reading it it's always great. Something so simple, and so cool, that anyone, and everyone, should do. A perfect way to share the music you love and introduce some bands to whoever ends up reading you! On this last issue there are also two articles, 'Pop Anarchy!' and 'Southampton Indiepop City'. Again, a great read!
My friend Vernon got me thinking the other day after a wee chat online. We were both kind of moaning that we weren't aware about the newer indiepop releases. That we just keep checking and buying old stuff. Stuff we missed from the 90s, stuff we want from the 80s, stuff that were under our radars in the noughties. But from today? We have no clue! I thought that was scary, how can we be good fans or supporters if we don't get to know what's going on.
Okay, I do know more or less about new releases. Especially those on labels I follow, like Shelflife, Matinée, and so on. Also the releases that friends of mine are putting out. Facebook seems to be a great tool for that. But for example, those bands that have nothing to do with these labels, or have nothing to do with my friends, well, if I'm lucky I discover them months after, or even years after. And that's not good. If I could discover them when they are putting out their stuff, perhaps I could spread the word you know? Not that many people trust my taste. But some do!
With the disappearance of indiepop blogs in the past few years, there is no space for indiepop news on the web. I try now and then to show my new discoveries, but I know it's not even close to be enough. There is the Indiepop Shop Talk group on Facebook were people post about their new stuff, but I feel it's not the right format for it. A blog, a sort of Tumblr perhaps, would be the best. Maybe a new band a day kind of thing. Or a new release a day even. But who could put something like this together? It's been shown that a group of people, a team, doesn't work. It has to be someone with discipline and most importantly good taste! You know, you are going to be receiving a lot of emails, and it's not going to be only guitar pop, it's going to be rock, reggae, electronic etc etc. People don't respect! If it says we only receive indiepop submissions, they never care. They just love the spam. I never understood that.
Anyways, something like that would work so nicely. But to be honest, I see this not happening soon. I think most of us are getting older too and we have less and less time. We have so much on our plate. I will always cross fingers and hope someone in the new generation of indiepop fans would do something like this. But for that, we have to wait.
BUT, perhaps you have a better idea on how to keep all of us in the loop. My trick so far, which is not ideal, is to check the new stuff that Jigsaw Records is carrying in his store. I don't know how Chris does it, but he always has the latest on his mailorder. That has worked well for me, but it's not the perfect solution. You can't really preview the songs there or learn much about the band. Something that has a bit more of curation would be better. What do you think? How feasible is something like this? What platform would work better? How could we have some sort of a small newspaper of what's going on in the indiepop world. Forums, Facebook pages, and even blogs, all have failed. Is there a solution?
—————————————————-
I stumbled upon the fantastic Brick Supply thanks to another obscure compilation. "Twice Wi' Scraps For Me Mam An' Our Lass ….Please" co-released by Confidential Records and Launch Pad included two songs by the Brick Supply. The songs were "Mellow Rape", this one even opening the compilation, and "Inside a Mattress Van", closing the compilation. This LP released in 1991 (catalog FILE 015) included some other bands that I would love to check out like Fear of Jazz, Bagpuss, Want and Buzzing Chairs. Wonder if they are as good as Brick Supply!
This compilation, which sadly I don't have (price seems to be a bit steep at the moment), incuded the Launch Pad Promotions Newsletter No.1 . This was a booklet that contained details on the bands that were included in this compilation. Would be great perhaps if someone helps me with a scan of the Brick Supply page, to learn more about this band.
Well, the thing was that "Mellow Rape" is such a beautiful song, I think it was Uwe from Firestation Records that said: "this very very obscure compilation LP feat. one of the most greatest indiepop-tunes ever: "Mellow Rape" by BRICK SUPPLY. Think on Ala Pana Fuzo, early Trash Can Sinatras, Bob Hope or Hey Paulette. What an amazing song!!!"
Digging a bit more on Discogs I find that they contributed another song in 1992 to a compilation called "Weird and Wonderful" on Rough Trade (JAC 001CD). The song was called "Grid of Absence". This compilation has some familiar bands on it, bit more indie rock to be honest, like Pavement, Carter USM or Nikki Sudden among others.
The only other listing on Discogs is the song "Not So Manic Now" that appears on the compilation "Music Couture" released in 1994 on the VMP label out of Singapore. Don't know much about most of the bands in it, only The Pearly Gatecrashers, a favorite of mine, appear in it.
Anyhow, this song, "Not So Manic Now", is perhaps their most famous song, but not because of them, but because Dubstar covered it in 1995 releasing it in so many different formats and even recording a promo video. It was even a top 20 UK hit in 1996. Maybe you've heard it.
Keep digging. Wikipedia doesn't give me a hit, but it does show me the band that the members from Brick Supply went to form afterwards. They were called The Boy Tate. The first paragraph already clears many questions:
The Boy Tate, consisting of writer/guitarist David Harling and singer Andrew Tate aka Tat, originated in England in 1999. After the breakup of their previous band, Brick Supply, the duo worked hard to produce their first album If This Is An Answer. With help from a few friends, The Boy Tate continue to create beautifully arranged melodies compared to the likes of Simon & Garfunkel. In The Head Of The Ice Cream Girl followed in 2002. Pianist Tony Wade joined the band for the third album, Flagrante Delicto.
On this same Wikipedia entry there's a Brick Supply release in their discography! I struck gold. It's the 1994 EP "Somebody's Intermezzo". I look around where to get this record, where can I buy it. Happily I find a decent priced used copy on Amazon UK.
I guess when it arrives home I could check the credits and see if I'm missing anything about them. The only things I know about this release comes from Last.fm. There it says that the label that released it was Rough Cuts. And that it includes four songs: "Not So Manic Now", "Grid of Absence", "The Why That Makes Me Anxious" and "Semi Personal Asylum".
I struck gold once again. There's a user on Youtube that has uploaded songs from an early tape from the band, perhaps a demo. There's a very early version of "Mellow Rape" that is glorious! I start reading the comments and people seem to have seen them back in the 90s in a venue called Cellar at Perry's (that is now called Inside Out). Then another comment mentions that the band recorded the songs in Darlington. Another mentions that there was a sampler tape called "Circulation" that had 4 or 5 different bands included Brick Supply.
Another of the early songs is called "Instant Rebels". This one sounds really lo-fi sadly. The third song has a cool title, "My Beautiful Kebab House". Such a good song!! Then there's even more songs on Youtube, there's one called "Family Planning", another called "Mr Cageworthy", and there's "Cellophane". There's an "Instrumental" too. Enough songs to put together a really good CD retrospective don't you think? It would be fantastic! And who knows, there might even be more songs. And if they have the quality of all of these, damn!
So anyone remembers them? Did you see them play? Did they have more songs? Were they involved in any other bands? Maybe they contributed to more compilations? Would be great to know more about this fantastic obscure band!
::::::::::::::::::::::::::::::::::::::::::::::::::::::::::::::::::::::::::::::::::::::::::::::
Listen
Brick Supply – Mellow Rape