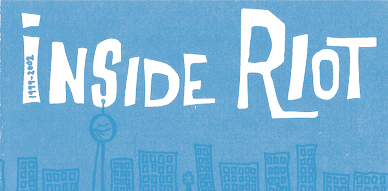 How exciting! The Seashells 7″s arrived early and they are safe and sound at home. I'm missing their polybags but they should arrive this week, as soon as I have them I'll start shipping all pre-orders and orders. The official release date is November 10th but we are a bit ahead now! Happinness!
Now, you know you want this 7″, so support the label so we can fund more releases in the coming months!
What else is new in indiepopworld? Let's see…
Well, very important news was that Alpaca Sports released a new video for the song "Where'd You Go?" that was included in the 10″ "When You Need Me the Most". The video is so much fun, kept me smiling all the time. The video is entirely filmed in Japan when the band was touring and on top of seeing the friends of Alpaca Sports we get to see cameos of many Japanese friends. If you haven't seen this fun video, do so here!
The other video I was happy to see was "Stellular" by ex-Pipettes Rose Ellinor Dougall. I didn't know the meaning of the word Stellular until then. It means having the shape of a small star. This song will be included in the album of the same name to be released in 2017 on Vermillion Records. It is true that this doesn't sound like your usual indiepop fare but I've been a fan for a long time and one of my favourite songs ever (confirmed also by my scrobbles on Last.fm) is the demo version of "I Know We'll Never". So always a fan!
Also the legendary band from Birmingham Mighty Mighty have a new EP up on Bandcamp. It is titled "Misheard Love Songs EP" and it includes 3 songs, "Stupid Little Things", "Winter" and "Weather Girl (demo)". It is said that they are actually recording a new album to be released in 2017. Classic vocals by Hugh McGuiness and jangly guitars, what else can you ask?
One of my favourite English bands for the last few years, Horsebeach, have also new stuff on Bandcamp. Titled "Demos & Unreleased Nonsense" this 8-song compilation adds bits and bobs to their growing discography. Some gems to be discovered here.
That's all I could find worthwhile this week. What about you? Any exciting new discoveries?
————————————————–
One of the important influences for Cloudberry in the beginning was Bedroom Records. A Swedish label that was releasing at the time, in the mid 2000s a bunch of up and coming bedroom indiepop projects. During the years when I discovered this label, being at some point friends with Pontus from All of My Brother's Girlfriends on Soulseek, I was only  a student and didn't have money, or a credit card, or paypal, to order and get their releases. And that was a shame as these were only burned on CDR in very limited amounts.
Just a few weeks ago I managed to get two of the Bedroom Records releases. Not for the price they used to be sold for. More expensive, but definitely not as expensive as some other listings I had seen. It was a decent price for vinyl, perhaps not for CDR but well, one is only human and I got Inside Riot's "1999-2002" and the Rough Bunnies "Tøff Hevn" CDRs. Exciting of course is the fact that this Inside Riot release was the first ever on Bedroom Records (BED 001) released in 2004.
Of course both bands shared members: Frida and Anna Vermina. But Inside Riot, supposedly, was a full band. Rough Bunnies was just them two, as a duo. So who were the other members in Inside Riot? That is the first mystery to solve. Then I see they were originally from Malmö but they recorded in Berlin. Was that the case with all members of the band?
Inside Riot came first. Rough Bunnies after. About Rough Bunnies there is much more information online. About Inside Riot not much. It is a fact that the first Inside Riot release was posthumous. As I said it came out in 2004, the recordings date from 1999 to 2002. Wonder why they didn't release anything while the band was active.
This first release included 9 songs: "World of Love", "Modern Love", "Night Star",
"My Man", "I Fell in Love", "In Front of Your Gun", "Dance with Me", "I Say Goodbye" and the bonus track "Ice Princess". "Dance With Me" being a cover of Adam Green.
That same year, 2004, there was another release by Inside Riot. I'm not sure if the songs on it are also from years before, or actually recorded that year. The name of this CDR is "Berling Recordings + Mini EP". This one I sadly don't have it. Not yet. It came out on Bedroom Records (BED 007) and included 7 songs: "Riding in Cars", "ESK-83", "Telescope Eye", "Homesick", "Teenage Obsession", "Human Industry" and "More Lost Than Alive".
They would also appear with two songs, "Modern Love" and "World of Love" on a download compilation that was once available, in 2005, titled "Rough Bunnies Go Pirate" that was available on roughbunnies.se. On this same download comp appeared Rough Bunnies and The Flame.
The next year, 2006, Anna and Frida kept promoting Inside Riot. This time on a CDR compilation with no catalog number. Titled "RB for Beginners" it included 27 songs by Rough Bunnies, 3 by The Flame and 4 by Inside Riot ("World of Love", "Modern Love", "My Man", "I Say Goodbye"). It says that on the sleeve five other Inside Riot songs are listed but they don't appear on the disc. Those five were "How Did He Know I Had a Dick?", "Riding in Cars", "ESK-83", "Human Industry", "Teenage Obsession" and "I Say Goodbye". I wonder about that song, "How Did He Know I Had a Dick?" as it wasn't in any of the CDRs.
What else do we know about this two cousins? Let's keep digging. I find that there was an album by The Fine Arts Showcase were all songs are covers of Rough Bunnies and Inside Riot. The person behind this band was Gustaf Kjellvander. He tells a very nice story about how he ended up loving their music:
"I was first introduced to Anna Vermina and her cousin Frida, the founding members of Rough Bunnies and Inside Riot, through mutual friends. Frida gave me a CD-R just days before they were about to move to Berlin. About six months later I was looking for someone to rent my spare room. I bumped into Frida by chance, who told me she had moved back from Berlin to Malmö and needed a place to stay – so she moved in. I was already smitten by Inside Riot at this time, and when Frida played me the songs they had recorded in Berlin, along with the Rough Bunnies record C-sides, it blew me away. I played it to everyone who came over to my house. They became an obsession that carries on to this day. I knew I wanted the Fine Arts Showcase to cover their songs. The problem was that with a catalogue of songs as amazing as theirs it was hard to pick just one, so I came up with the idea that we should do an entire record instead (in the Merle Haggard sings Jimmy Rodgers tradition). And here it is: a musical love letter to two of my favorite songwriters, a celebration of the pop geniuses of the Vermina family. Rough Bunnies (and their twin group Inside Riot) have inspired me more than any other band this side of the millennium and this record is my way of thanking them. Rough Bunnies Saved My Life"
On this album Gustaf covers two Inside Riot songs, "Modern Love" and "World of Love". We keep digging…
I find a mention of another Inside Riot album called "The First Record (Eskimo)" and another one called "Hi, What's Your Name?" on the Anorak Forum. What are they? I could only find "Hi, What's Your Name?" on RateYourMusic. It seems to have been a CDR released in 2001 and it has the same artwork as the later "1999-2002". So it seems they did release some stuff when they were active. Maybe the "Eskimo" album was also from that time period. Also according to RateYourMusic the Berlin Recordings date from 2002 and not 2004.
Here I also find the other band members names, Anders on bass, Mattias on lead guitar and Martin on drums. No last names though.
I can't seem to find anything else online about Inside Riot. Of course about Rough Bunnies you can find much more. But I'm curious now about this first project (was it the first? or maybe they were involved in bands before?).
What are they doing now? I know Friday was playing in Frida & Ale and even played at Indietracks (on a year that I didn't go). Their legacy is fantastic, The Flame, Rough Bunnies and Inside Riot are favourite of mine and for many others.
Would love to know more about Inside Riot. Where did they play gigs? What about those releases that Discogs doesn't list?  Why did they split? And so many questions more!
::::::::::::::::::::::::::::::::::::::::::::::::::::::::::::::::::::::::::::::::::::::::::::::
Listen
Inside Riot – World of Love