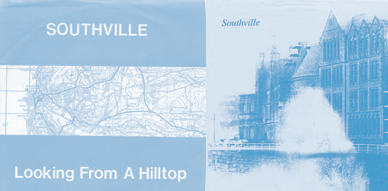 Another week, and now halfway through the month of August. It seems I will be moving apartments very soon, so that means that Cloudberry HQ will also move. Because of that, there will be some new offers on Cloudberry records coming up, they will be very cheap as I want you to help me with the moving. Less boxes means less work for me and that is great help. I'll let you know in the few days.
Today I woke up with some news, I saw on a Youtube song I uploaded by The Marteens a comment. It said that Firestation will be releasing a new retrospective by this band that is related to Me and Dean Martin (who Firestation already put out a compilation). I don't know more details, but it is great news. I love The Marteens and I wanted to interview them, sadly at some point I lost touch with Me and Dean Martin.
I have already told you all to get the new Pia Fraus album "Field Ceremony" that is coming out in a couple of months. For some reason I didn't notice they had already put out a video to promote it. Check "That's Not All" here.
The great Ville Hopponen and his new project Verandan have a new single out. Not too long ago I was championing the first ever song that was online by this Finnish project. Now I can only continue doing so. "Short Dream" will be part of the new EP that the band will release on the label Soliti. So far we've heard two songs of pure pop. How many more will be there on the EP? I hope it is a long one, 5 or 6 songs, please!
Shelflife now has the new album by The Luxembourg Signal available for pre-ordering. "Blue Field" will be released on October 13th on LP and CD by Kleine Untergrund Schallplatten for Europe and Shelflife for the rest of the world. Right now you can check to the song "Laura Palmer" as well as some background bio (and gig dates) on Shelflife's site. It sounds great. There's even a guest appearance of Bobby Wratten. This is definitely going to be a good one!
The Delicates from Australia's Gold Coast are a new discovery for me on Bandcamp. Last June they uploaded 6 songs which I believe are not available in any format but streaming on here. What will you find? Laid-back sunny guitar pop here. On Bandcamp there is barely any information on the band but I did a quick google search and found out that they released their debut single "Farewell My Love" in 2014. The band is formed by Shani Ishigaki on vocals, Tennyson Tostee on guitar, Danny Neilson on guitar, Pete McAuliffe on organ, Joel Caust on bass and Joel Sparks on drums.
I kind of lost touch with Seapony. Long time ago I had one of their songs on one of the compilation 3″ CDs I did. I was very happy to see that at around the same time the band started getting a lot of attention and they released some very fine albums too. I though the band was no more. To my surprise I noticed that the band will be releasing a new 6-song EP on August 24th titled "Be Here Again". There is only one song available to listen so far on their Bandcamp, the opening one, "Be Here Again", and it is classic-Seapony. I wonder if this will be released in any physical format or not, there's very little information, it is all a mystery.
—————————————–
As you know I'm trying to democratize the blog, and with that in mind, cover bands from different countries and not just let England monopolize it. It is most probably true that England is the country that produced more indiepop, but we can't forget that this is an international scene, a worldwide scene. And so I'll continue with this revolving door of countries until I have to start again. For example my friend Alex mentioned Greece. Indeed Greece has produced many indiepop bands and for some reason I didn't think of it. So I should try to do a post about some obscure Greek band. Maybe the next one? This time around I decided to do some investigation on a band from Wales, Southville.
I wonder where Southville took their name. I feel because they were in the same island as Bristol they might have taken it from an inner city ward of the aforementioned city. Maybe we'll get to solve that mystery. Or not.
Southville were based in Aberystwyth, Wales. Aberystwyth is a historic market town, administrative centre, and holiday resort within Ceredigion, West Wales, often colloquially known as Aber. It is located near the confluence of the rivers Ystwyth and Rheidol. Historically part of Cardiganshire, since the late 19th century, Aberystwyth has also been a major Welsh educational centre, with the establishment of a university college there in 1872. At the 2001 census, the town's population was 15,935; it was reduced to 13,040 at the 2011 Census. During nine months of the year, there is an influx of students—to a total number of 10,400 as of September 2012. Including the suburbs of Llanbadarn Fawr, the population is 16,420.
I wanted to go there when I visited Wales some years ago. Sadly my vacations didn't have enough days. I hope next time I visit. I do own though the first Southville 7″ and I just ordered their second from Discogs. Happily their records are not expensive, they have a proper price. Both of the Southville records were to come out on the small early 90s indiepop label Pillarbox Red that was run by Andrew Austin from Lewes. It is kind of far Lewes from Aberystwyth, it is closer to Brighton. I wonder how they got in touch. Lewes has a castle that I want to visit someday though.
The first Southville appearance on Pillarbox wasn't one of their singles. It was on a compilation 7″ titled "Tales From The Pillarbox" (POST 2) that was released in 1992. In it Southville appears contributing the song "Sea Song". The other bands on this compilation were Huggy's Ice Cools, The Pristines and Cellophane.
The next release on the label, POST 3, was going to be Southville's first release. "Looking From a Hilltop" 7″ came out in 1992 and included four songs, two on each side. On the A side there was "Looking from a Hilltop" and "Never Live You Down", whereas on the B side there was "16th of April" and "This Town". The songs were recorded in November of the previous year. The songs are credited to be written by J. Brenton and R. Williams.
In 1994, on POST 5, the band was to appear on another compilation. The song "My Fleet" was the opening track of "Transatlantic Pop Explosion", another compilation 7″ that had bands also from the US, hence the name. We find here The Serenas, Tattle Tale, Musical Chairs, Orange Cake Mix, The Temperance League and Paint. On the Southville song an Emma is credited as performer.
I've been going in order when it comes to Pillarbox Red catalog, but not chronologically. 2 years earlier, in 1992, Pillar Box released "Inside and Out" (POST 7), the second and last Southville 7″. It is a strange record, the same song is on both sides, on A and B. Maybe it was a play on the name of the song? I wonder. This is a beautiful song, that reminds one of Brighter.
The band was to appear on any compilations on different labels. I'll do that recap in order.
"16th of April" was to appear in 1993's tape compilation "Polythene Star" that was released by Flaming Katy (FK001). Many cool bands appear on it like Mary Queen of Scots, Peru, The Almanacs and more.
"Walking Home" was the song that they contributed to 1993's "Grapefruit Sunrise" cassette compilation released by Grapefruit (Grapefruit One). That same year they were to contribute another song to the same label for another tape compilation, "Underneath The Sky" appears on the tape "Lime Green" (Grapefruit Four).
On the tape "Gloomy Biscuit III", released by Gloomy Biscuit in 1995, they were to appear with the song "Sleep". This same song would prove somewhat popular, it was to appear on the tape compilation "The Colours of An Enchanted Dawn" on Italian label Shiny Sunset (SUNSET 9) and on 2001's "Picnic Basket (A Shelflife International Pop Compilation)" on Shelflife Records (LIFE 020).
"Inside and Out" was to appear on two compilations. On the first Shiny Sunset compilation tape, "The Stunning Scenery of a Shiny Sunset" and on the CD "AM FM ETC" that was released by Enraptured in 2015 (RAPTCD 73). I'll talk more about this compilation in a bit. There's a lot to say about it.
They were to appear on two more of the Grapefruit tapes. On the sixth one titled "Meet Disco Girl!" (Grapefruit Six) they had "This is the Way Things Happen" and on the eight one, "Early Eighties Girl" (Grapefruit Eight) they contributed the song "Fireman".
Lastly on a tape released by Meller Welle Produkte (MEL 23) titled "Fairy Tales" the band had two songs: "Sometimes I Think We Are the Strangest Things" and "The Last Time".
That covers the discography I think. Time to look into blogs.
My friend Alex who has the blog 7iete Pulgadas has also reviewed "Looking From a Hilltop" though this time around there's not much more information in there. Shelflife also has a post about Southville, but again not much info. I keep looking.
I find an entry on the blog Pyrolysebred dating from July 2012. In it I find the names of the Southville band members and more. It says: Southville duo John Brenton and Rhys Williams are releasing a new 7″ single this month under the moniker Tonfedd Oren, which according to the label's website is Welsh for Orange Wavelength. More info on Enraptured Records. Of course, I click on the link to Enraptured Records and it doesn't work.
That information takes me to the Piccadilly Records website. Here is the item listing for "AM FM ETC", the CD I mentioned earlier. So this compilation is a "best of" compilation of all the bands John Brenton had been involved including Metrotone, Landshipping, Ohn, Tonfedd Oren and of coure Southville. There's just one song by Southville, and many more by the other bands.
On the same website I find a 7″ by Tonfedd Oren. Here the cool thing is that there is actually some information about Southville. It says:
Williams and Brenton met when they were students in Aberystwyth, Williams being a veteran of several Welsh language bands, none of which took themselves too seriously. Recognising a similar taste in music, they started swapping 7″ singles from Welsh post-punk bands ("I think I learnt 50% of the Welsh I know through deciphering Datblygu lyrics", says Brenton), post-C86 indie and cassettes of obscure guitar bands from America's Pacific Northwest. They then started recording together on a 4-track cassette machine and released singles and compilation tracks under the name Southville on Brighton-based Pillarbox Red Records, before parting company to explore other musical avenues. Having stayed friends over the years, Williams and Brenton concluded that it was high time they worked together on something new, Tonfedd Oren is the fruit of that labour.
Finally! Some information! It kind of paints a picture. Now I wonder where they originally Welsh? Or were they just studying there? At least Rhys Williams seems to have been Welsh, it says he had been in many Welsh language bands. I would love to hear them.
Where else should I look? Youtube of course. I was to find a bunch of Southville recordings on Tim Alborn's account. Mind you, Tim from the classic Harriet Records. He has 4 songs that supposedly come from a 1994 tape titled "Southville". The songs being "Sleep", "From This Day", "She Says" and "Generous". All four are brilliant, do check them out. Jangle heaven.
He has also uploaded the two rare songs from the Meller Welle tape, "Last Time" and "I Think We Do the Strangest Things".
I couldn't find much more information about Southville. Of course there's information about Metrotone, and quite a bit. But I'm curious about Southville. About their music, why they didn't release more records having written so many songs? Or if they played often as a two-piece? Who was that Emma who played in one of their songs? Would love to know more. I couldn't even find a photo of them, how did they look like? Anyone remembers them?
::::::::::::::::::::::::::::::::::::::::::::::::::::::::::::::::::::::::::::::::::::::::::::::
Listen
Southville – Inside and Out